10 Budget-Friendly Babymoon Destinations in the U.S.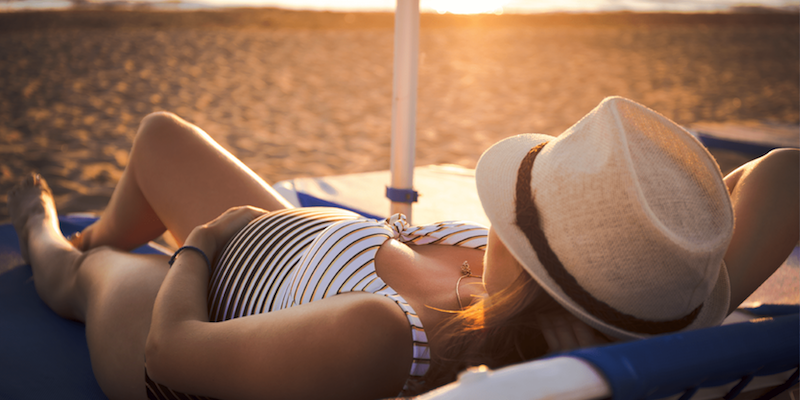 Do you have a baby on board and looking to plan one last trip as a twosome? If you've made it through your first trimester congratulations, it's the best time for a babymoon! By now, you and your partner have thought about the day when the two of you become a blessed family of three. Taking a relaxing babymoon before the baby arrives has shown to have long-term relationship benefits because it gives you a chance at reconnecting before the dynamic changes. Relax and celebrate with one last hurrah before baby enters your world. Since not every couple can afford a lavish getaway in a foreign country, these babymoon packages can fit nearly any budget. As a bonus, pampering is a key goal with each package so a mom-to-be (and dad-to-be) will feel like royalty at any of these locations. Strengthen your bond (and take a well-deserved break!) with these 10 budget-friendly babymoon destinations.
Are you an active couple who loves to golf, ride bikes and play tennis? Sea Pines Resort on Hilton Head Island in South Carolina is a sprawling oceanfront property that boasts spectacular views, a five-mile beach, forest preserve, golf courses and more. Plus, their getaway package includes lunch and dinner, unlimited bike use, free tennis and even a beach photo session (maternity shoot, anyone?) It's ultimate relaxation destination for you to rekindle your love for one another in an idyllic setting. You'll feel the stress evaporate the moment you check in!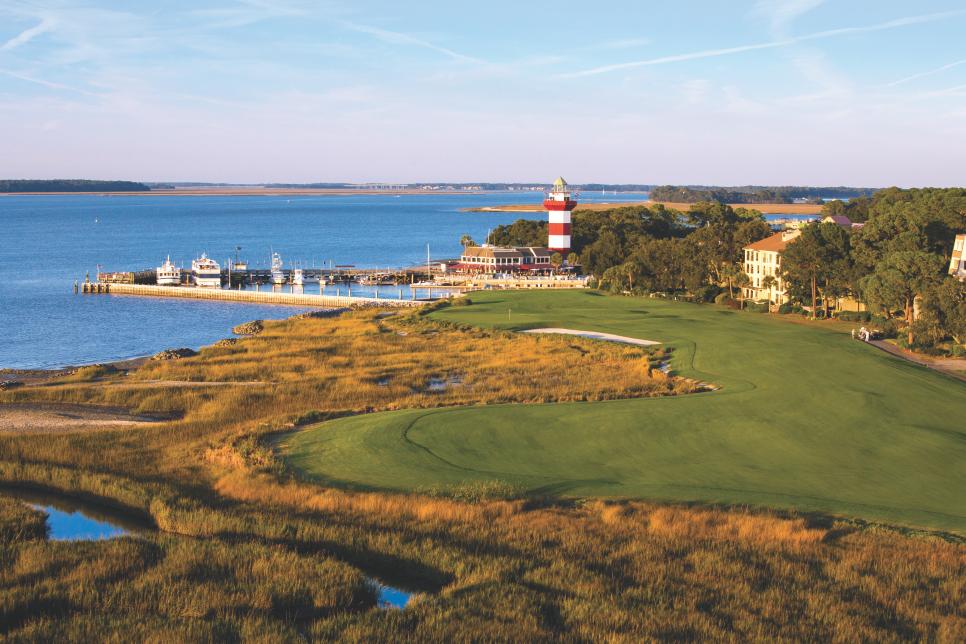 Image credit: The Sea Pines Resort / Rob Tipton
Treat yourselves to jazz, killer food and famed beignets, the ultimate New Orleans experience at the Roosevelt Hotel. This Waldorf Astoria property provides plenty of amenities and much-needed pampering for expectant mothers. The full-service spa specializes in pre-natal and in-room massages, and the rooftop pool has a cabana with your name on it for lounging. There's round-the-clock room service for when the Beignet-craving comes calling and tasty mocktails in the famed Sazerac Bar. This is one unforgettable experience full of historic and electric charm you'll always remember together.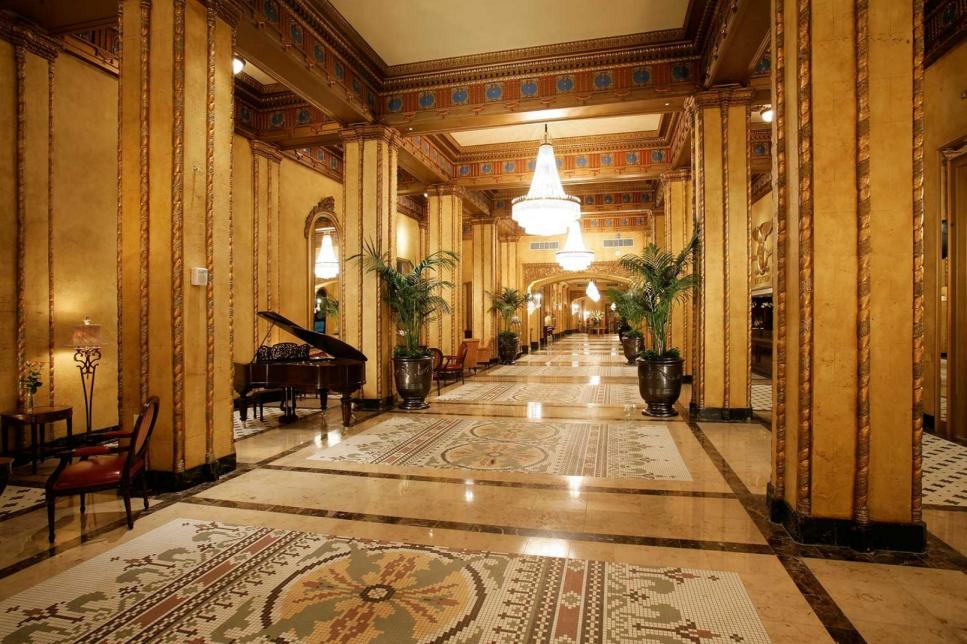 Image credit: The Roosevelt Hotel
Picture this: strolling the scenic nature trails at foot of the Cascade Mountains and stargazing at the Sunriver Observatory at night. The Sunriver Resort just outside of Bend, Oregon is one of the best budget-friendly babymoon destinations because of the vast amenities offered and picturesque location. As part of your babymoon package, you can schedule a prenatal massage using locally-sourced lavender and enjoy breakfast in bed. You'll also get a $50 resort credit and a goody basket filled with Honest products for baby, spa products for mom, local sea salt toffee and a baby cloth with the Sunriver logo.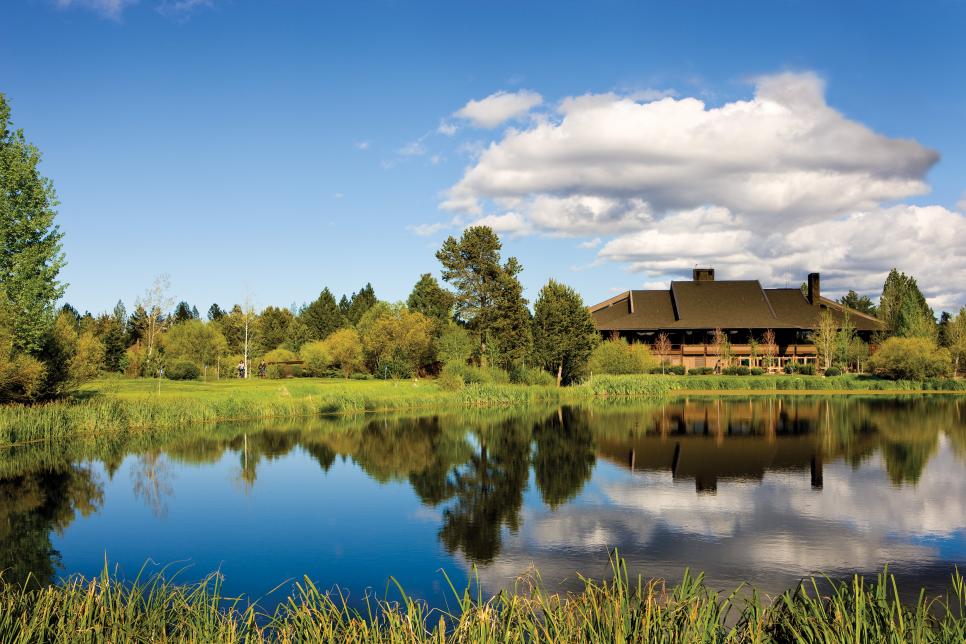 Image credit: Sunriver Resort
The Hotel Saugatuck in Saugatuck, Michigan is the ultimate romantic weekend getaway. Sprawl out in a king-size bed overlooking Lake Kalamazoo and enjoy a large gourmet breakfast spread including everything from blueberry pancakes to eggs benedict. Anything your heart (or baby) wants can be delivered to your room at whatever time you choose. You'll even get homemade desserts delivered nightly. And that's not all, if the baby's gender is still a secret, you can opt for the Baby Surprise package, which includes four customizable mini cakes that reveal the news once cut. The package also includes a bottle of sparkling cider and memento champagne flutes.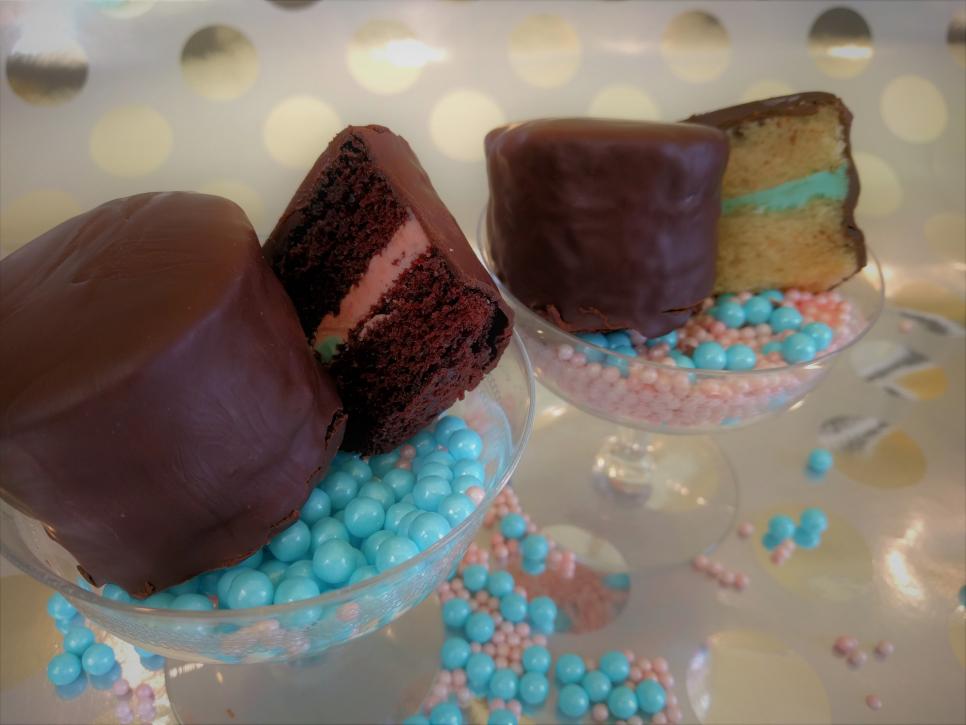 Image credit: Cookies on Call! Baked Goods
For the full Martha's Vineyard experience you have to try the Harbor View Hotel in charming Edgartown. Room types include the 19th-century main house that has a private porch and serene views of the water. The babymoon package is every mom-to-be's dream: you'll get an in-room prenatal massage and breakfast at the Lighthouse Grill, as well as a half-hour maternity shoot right on the beach. And even baby gets spoiled; a teddy bear and lighthouse onesie is included as part of the overall experience.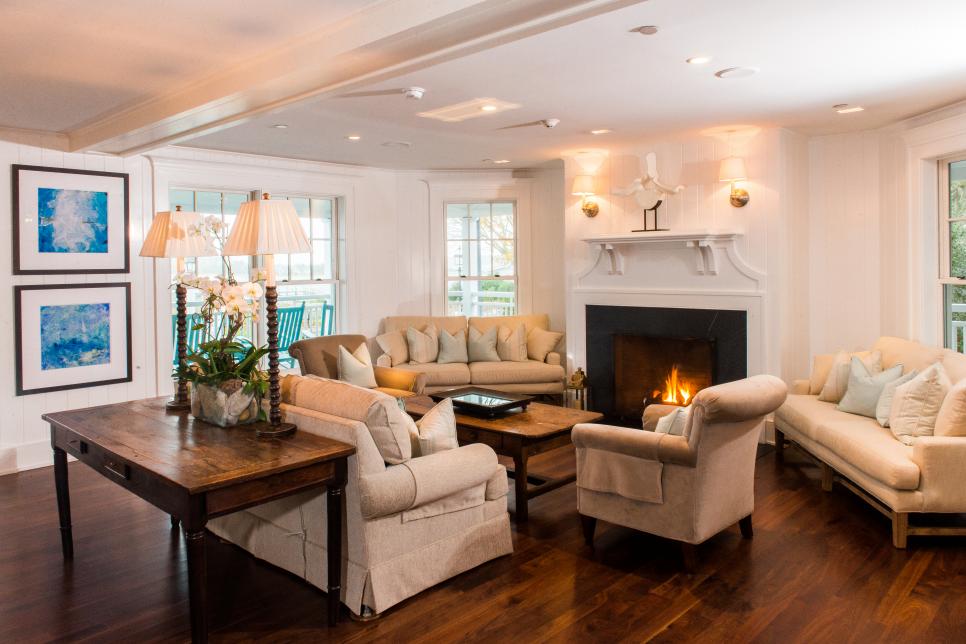 Image credit: Eli Dagostino
If babymoon luxury is what you're after, then a stay in an upscale 19th-century mansion is likely what a doctor would order. Throw on a luxe robe and indulge in a hearty breakfast that includes blueberry-stuffed French toast and baked eggs and brie with Black Forest ham. Add the babymoon package for the ultimate in luxury. You'll get a full-body pillow, fruit and cheese tray or chocolates, a baby gift, and massages for both parents to be. We aren't done yet! The hotel will also arrange a romantic carriage ride for interested couples. Swoon!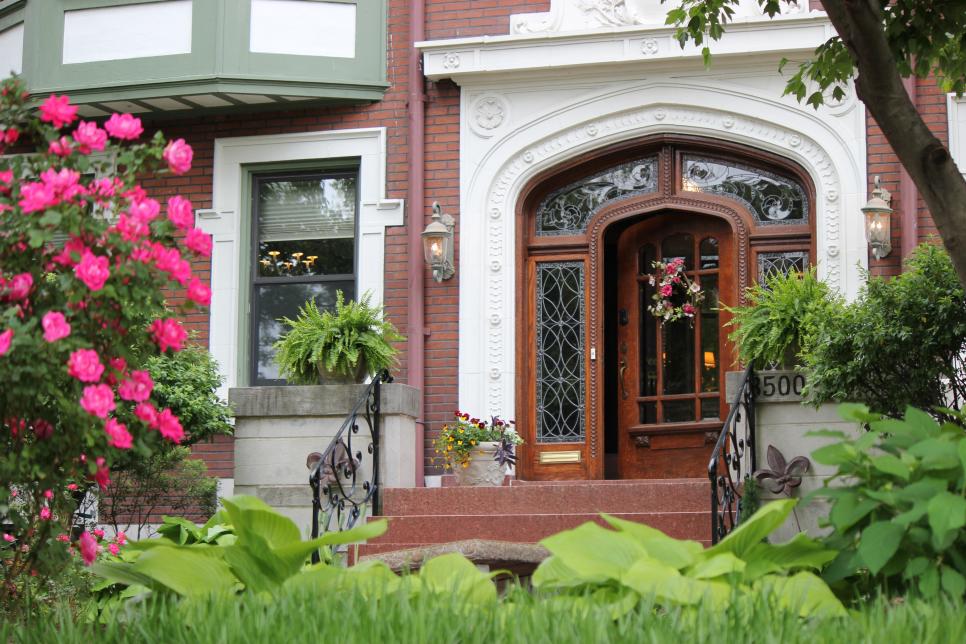 Image credit: Fleur-de-Lys Mansion
A factory tour to Ben & Jerry's is a bona fide hit with any expecting mother! And with TopNotch Resort in Stowe, Vermont, you'll get that and so much more. The resort is perched in the hills above a sleepy and picturesque New England town. And if you want to remain indoors, cozy up by the fire with your love and marvel at the snowtopped mountains. The Bump on Board package includes a maternity massage, unlimited fitness classes, a body pillow, midnight snacks and gift card for the local jewelry store. You can pass that last part along to your partner (hint: push present).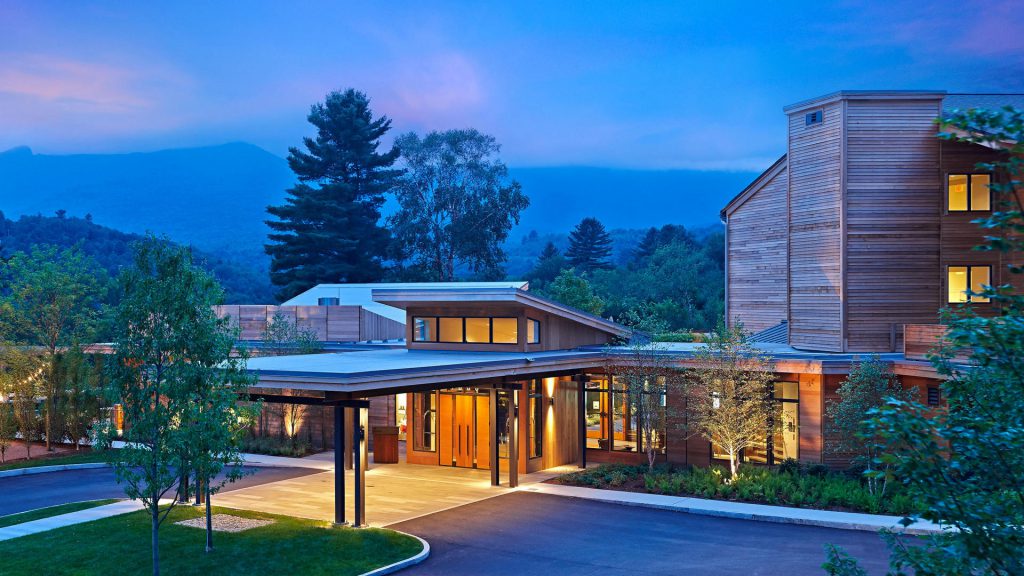 Image credit: TopNotch Resort
Warm desert air and spa-like ambiance has all the makings for a perfect babymoon destination and that's just what you'll find at the Westin Kierland Resort in Scottsdale. The relaxing resort has all the amenities an expectant mama may want, including prenatal massages and a 24-hour Cravings Chef service for anything baby may want in the middle of the night. Plus, the babymoon package includes additional activities like making your own sparkling cider and ice cream sundaes.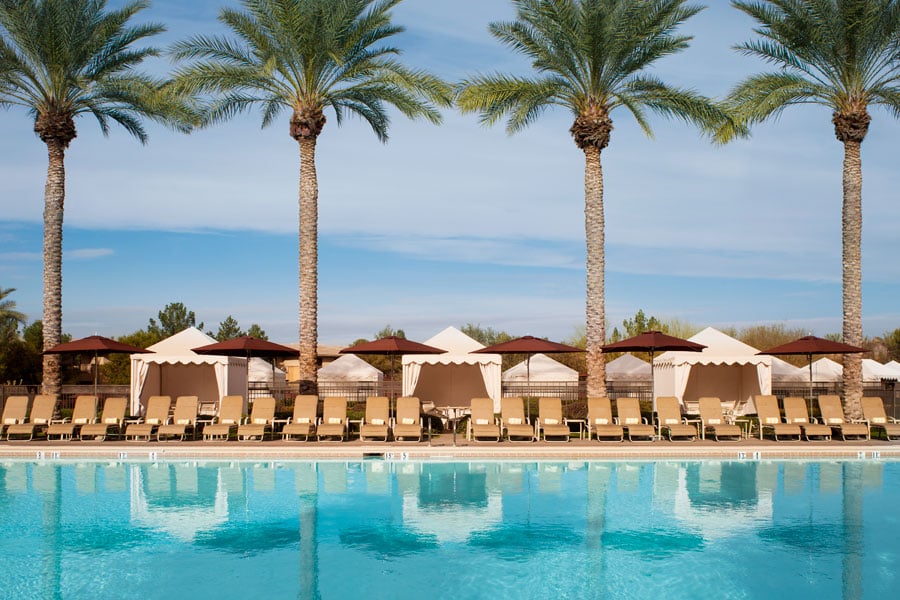 Image credit: The Westin Kierland Resort & Spa
Waterfront views and island scenery awaits you at the White Elephant Hotel in Nantucket, Massachusetts. This budget-friendly babymoon destination will feel like an island oasis in the middle of the U.S. The babymoon package includes a prenatal massage and Daddy coupon for more spa treatments, as well as sweet cigars with pink or blue ribbons to save for the big day.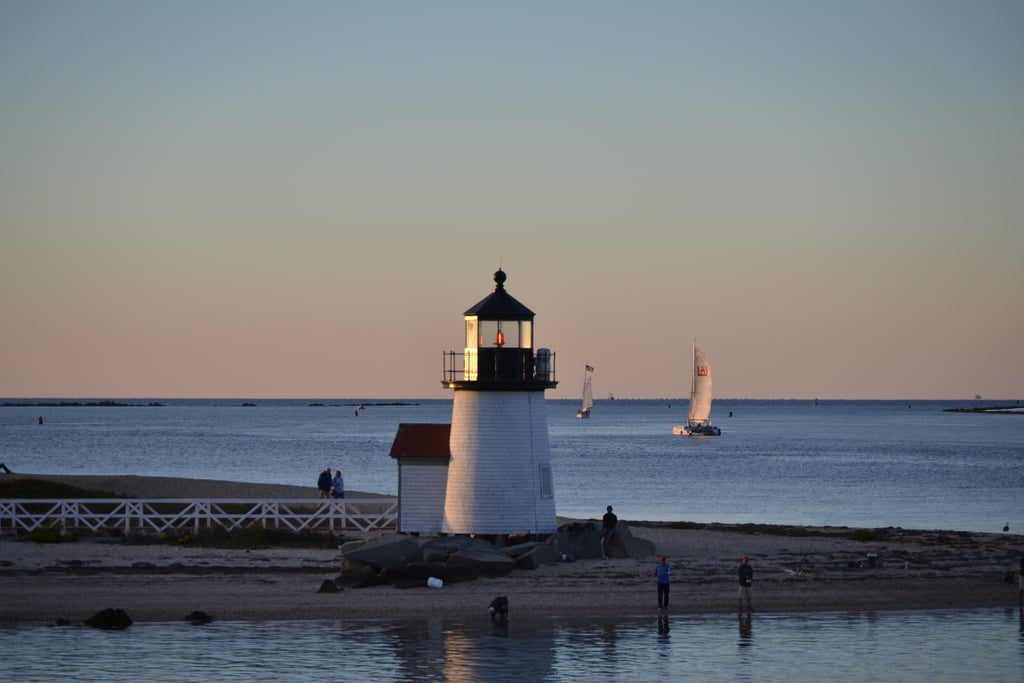 Image credit: Flickr user Marcy Leigh
If the ocean itself doesn't spell "relaxing" on its own, the Cliffs Resort in Pismo Beach, California sure will. Take a walk down the picturesque beach and give your tired feet a rest in the soft sand. There's also a variety of antique and outlet shopping within walking distance. The "And Baby Makes Three" babymoon package includes nearly everything an exhausted expectant mother could want, including a welcome basket with diapers and a onesie for baby, a $50 voucher for dinner, in-room movie service with ice cream delivery, breakfast in bed and massages (yes, please!). It's the perfect all-inclusive babymoon destination for excited soon-to-be parents!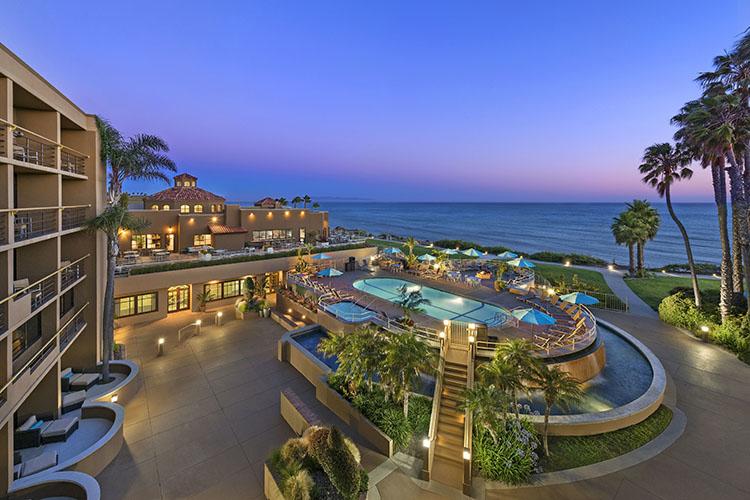 Image credit: The Cliffs Resort
Join the other 1,000,000+ expecting mamas who love Bump Boxes.


What are good babymoon destinations?
A babymoon is a pre-baby vacation to a location of your choosing. Good babymoon destinations can range from a local B&B to a more exotic location. Always consider health and safety needs of pregnancy—an international flight may not be the right fit. Good babymoon destinations can include:
• The Lavender Inn & Spa, Ojai, CA
• Mayflower Grace, Washington, CT
• L'Auberge Sedona, Sedona, AZ
• Canoe Bay, Chetek, WI
• Peter Island Resort, British Virgin Islands
• Koa Kea Hotel & Resort, Kauai, HI
• Parrot Key Hotel & Villas, Key West, Florida
What do you do at a babymoon?
A babymoon can include the activities you would generally enjoy during a vacation. Enjoy the sights—museums, food, culture—while taking care of the needs a pregnancy requires. Keeping pregnancy in mind, consider activities that offer relaxation and a slower pace so you can take breaks when your body calls for one.
Can I go on vacation while pregnant?
In general, it is safe to vacation while pregnant. The second trimester is considered the more ideal time to vacation. Health issues while pregnant, such as preterm labor risk or preeclampsia present more restrictions. Talking with a healthcare provider prior to vacationing is recommended.
How late into pregnancy can you travel?
Determining how late into pregnancy it is safe to travel depends on the general health of the pregnancy. For healthy pregnancies, travel is typically safe throughout, with the best time to travel during the second trimester. The mode of transportation also affects how late a pregnant woman should travel. Air travel is not recommended beyond week 36 for healthy pregnancies and week 31 for those with possible complications. International travel has more restrictions.
Suggested for You: