12 Adorable Easter Baby Outfits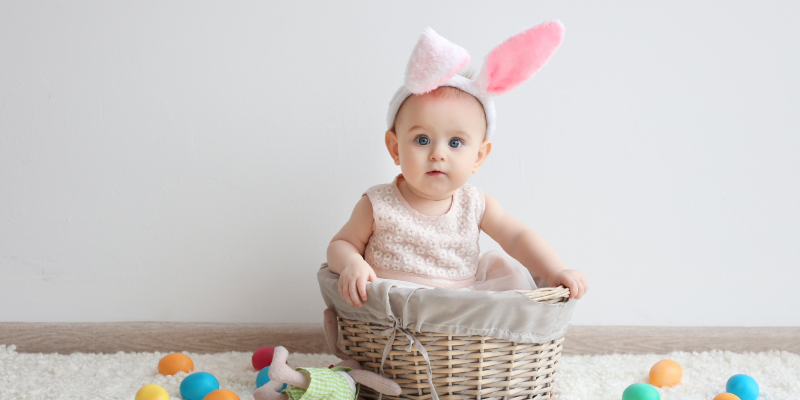 Easter is coming and, yes, your baby NEEDS the perfect outfit! Whether you have an impressive brunch planned or a pull-out-all-the-stops Easter dinner, if this is your baby's first holiday she needs to dress the part. Try not to squeal as you browse these 12 adorable Easter baby outfits. We even segmented them out for whether your hunny bunny is a boy or girl. You're welcome!
Easter Outfits for Baby Boys
$17.99, Amazon
A bowtie AND suspenders? Be still our hearts!!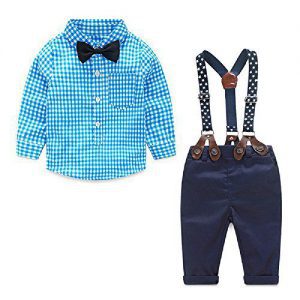 $48.00, Pippa & Julie
There's nothing cuter than a dapper little dude with a sweater. He'll be the highlight of your Easter Sunday church service!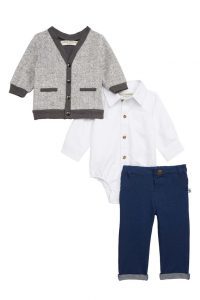 $14.99, Etsy
If your baby is still a newborn, this newly hatched onesie is especially fitting for baby's first Easter!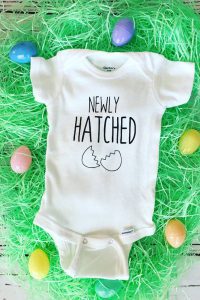 $14.99, Amazon
Dying! Dress your baby up in an actual rabbit romper, this swoon-worthy onesie also comes in other colors, so it can work for baby girls as well.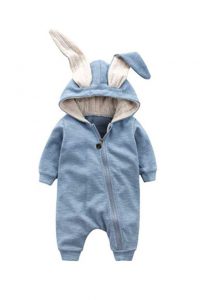 $7.99, Amazon
If this romper wasn't already precious enough, the tail of the bunny is an actual pom pom. We literally can't even!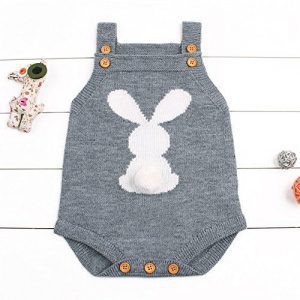 $45.00, RuggedButts
Seersucker ANYTHING is always a good choice for your precious little baby boy's first Easter outfit.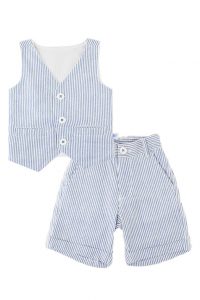 Easter Outfits for Baby Girls
$21.99, PatPat
This adorable 2-piece outfit is too cute for words, especially with the rabbit ears as the dress straps!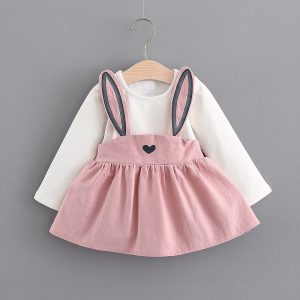 $38.00, Popatu
Dress your princess like royalty this Easter in this dreamy butterfly pettidress. Beyond cute!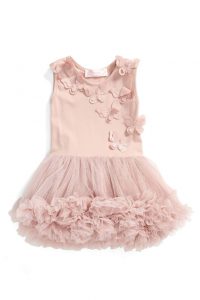 $9.50, Etsy
No adorable Easter outfit is complete without the perfect accessory! Add this to your little hunny bunny and voila! Rose gold perfection!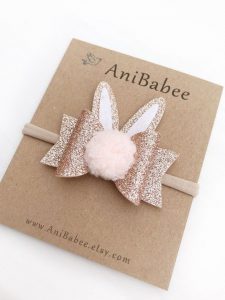 $33.00, Amazon
Pom-pom sleeves. Faux suede rosette tail. The only thing that could make this outfit more swoon-worthy are bloomers.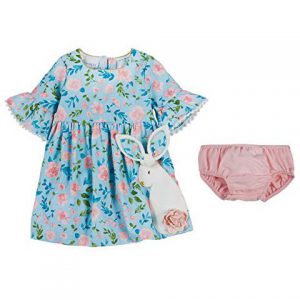 $17.99, Amazon
Having actual photos taken for Easter this year? You'll treasure this adorable knit set and the sleeping pose of your precious little one.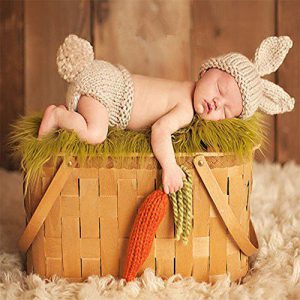 $15.99, Amazon
This outfit has everything you could want in the perfect baby Easter outfit: a tutu, legg warmers, the personalized onesie and sequined headband. A true must-have!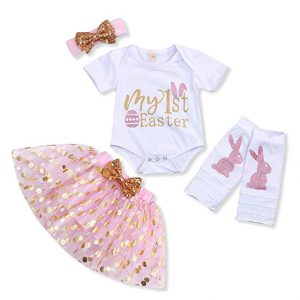 Join the other 1,000,000+ expecting mamas who love Bump Boxes.