12 Postpartum Recovery Products Moms Swear By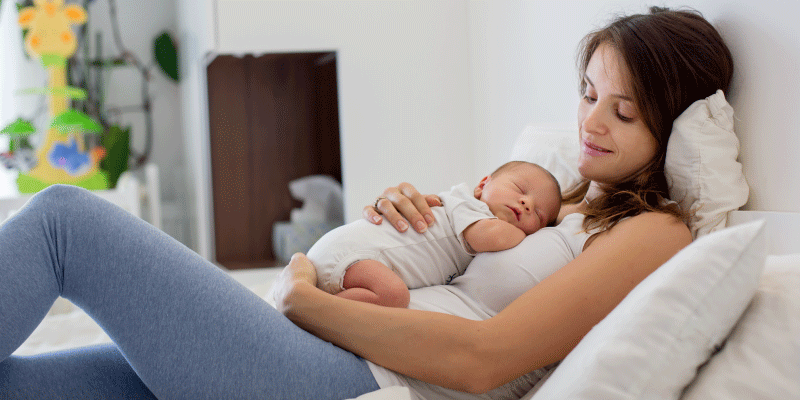 Your body goes through a tremendous amount of changes during pregnancy. So it's no wonder that the postpartum recovery process can be long and (at times) painful. As a new mom you want to make sure you're doing everything possible to get your health and body back to what it was before pregnancy. Postpartum recovery products can be a game-changer during this time period. From corsets and cooling pads to balms and creams that soothe your "down there" parts, these 12 postpartum recovery products are the ones our moms swear by.
Belly wrap, Bellefit Postpartum Corset
$108.00, Amazon
One of the best postpartum recovery products is a corset that you can use immediately after childbirth, whether you delivered via c section or natural delivery methods. A corset or girdle will help shrink your postpartum bump back to what it was by compressing the tummy and preventing sagging. The Bellefit Postpartum Corset is medically-graded for natural, cesarean and incision healing.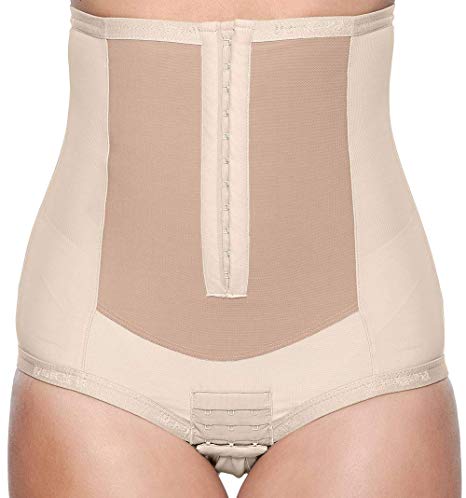 Feminine cooling pad (perineal cooling pad)
$39.99, Amazon
To reduce swelling and suppress pain, try feminine cooling pads to get the job done. The TendHer Feminine Cold Packs (Reusable Perineal Cooling Pad) work great in soothing your body after surgery, childbirth and stitches. As an added bonus, they also pinch in to help with suppressing hemorrhoids. These pads are washable and can be reused while the contoured design provides additional comfort. The soft and gentle materials feel great on sore parts while the cooling effects give much-needed relief.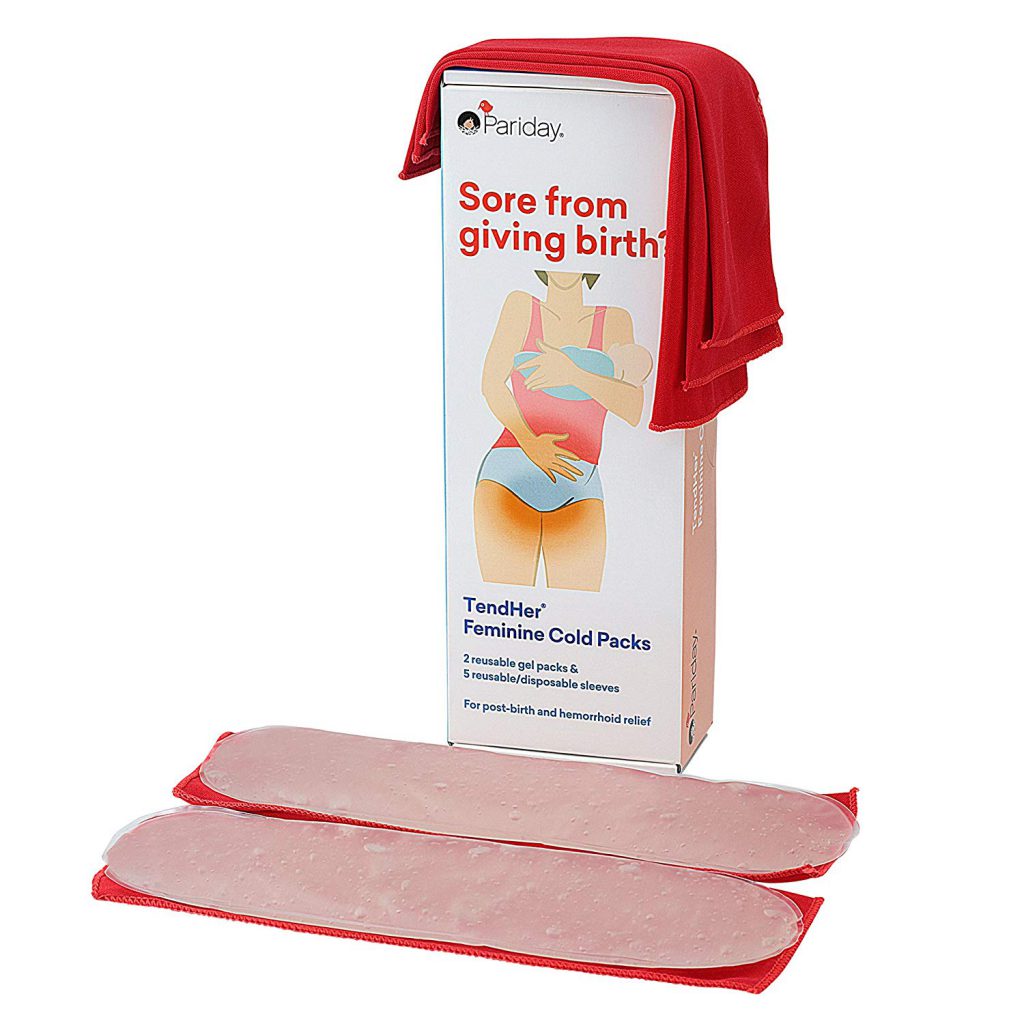 Earth Mama Organic Herbal Sitz Bath
$15.39, Amazon
The discomfort associated with child delivery can be so overwhelming that you'll do anything for some relief, especially with the pain that comes from stitches. With Earth Mama's Organic Herbal Sitz Bath, you can soak in a hot tub while the organic herbs help soothe the prenatal and postpartum perineal areas. This product does not contain any harsh chemicals and is very safe even on the most sensitive skin.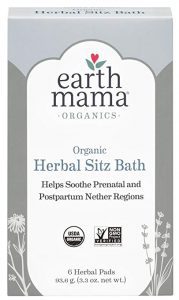 Earth Mama Organic Perineal Balm
$12.99, Bump Boxes
Newsflash: having a baby can temporarily wreck your "down there" parts. Because of the pain that comes with childbirth, you want a postpartum recovery product that is good at numbing the pain in the perineal area resulting from tears (yikes, yes it's true, mama!) The Earth Mama Organic Perineal Balm does that and more. It also suppresses hemorrhoids and provides soothing for the affected area. It's organic, fragrance-free and dermatologically tested which means it is very safe to use on the sore areas.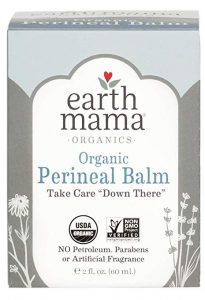 Earth Mama Organic Perineal Spray
$12.99, Bump Boxes
To keep your area clean while it's healing, the Earth Mama Organic Perineal Spray is a life saver. It's formulated to provide both pre and postpartum soothing, as well as freshen up your area to mask odors. It comes in handy after bathing or toilet use and can be discreetly carried in your diaper bag or purse for restroom visits.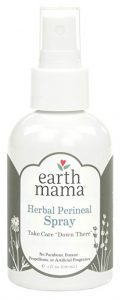 Earth Mama Organic Skin and Scar Balm
$19.99, Amazon
One of the best postpartum recovery products for a significant reduction in the appearance of stretch marks is the Earth Mama Organic Skin and Scar Balm. It also reduces the visibility of C-section scars. As a bonus, you can also use this product for itchiness and skin irritation.
Frida Baby Fridet The MomWasher
$12.99, Amazon
It's extremely important during postpartum recovery to keep the perineal area clean. The Frida Baby Fridet MomWasher is a great alternative to a squirt bottle. Use the Frida MomWasher during the few few days and weeks after postpartum when the area is still tender and painful. The perineal bottle splashing water is less painful than wiping the area clean.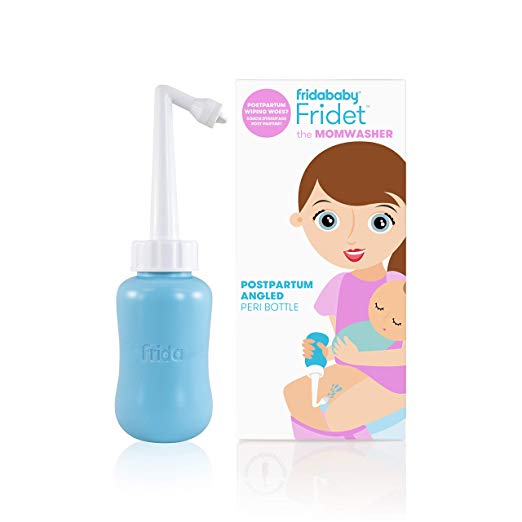 $9.49, Amazon
Moms will testify that constipation after childbirth is a real thing and that using the bathroom the first couple of days can be painful. As a result, using a safe and non-stimulant laxative that does not cause cramping is important. The Colace Clear Stool Softener will soften hard stools and relieve constipation, getting rid of the pain associated with it.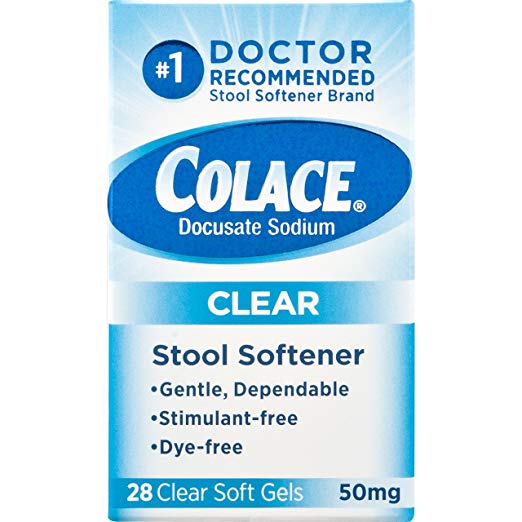 Mambino Organics Calendula Nursing Balm
$10.95, Bump Boxes
Breastfeeding can do a number on your nipples (#realtalk). A postpartum recovery product that can relieve sore nipples is the Mambino Organics Calendula Nursing Balm. It comforts and relieves the pain associated with cracks and irritations. As a bonus: it's made with 100% natural ingredients.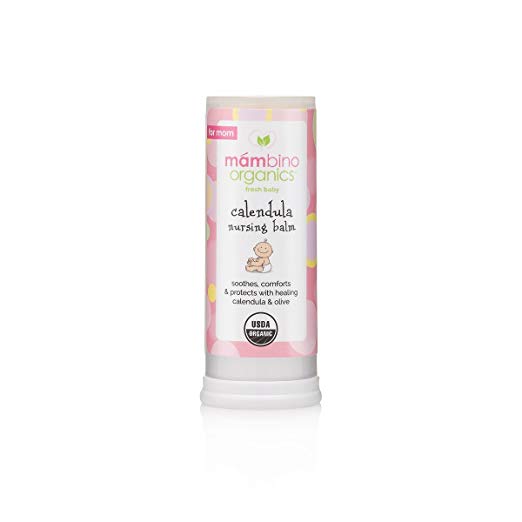 $19.99, Bump Boxes
Breast changes can be challenging during postpartum recovery. The Itzy Ritzy Breast Pads are reusable breast pads that help to absorb excessive leakages, and do not cause itching. These breast pads are machine washable and made from 100% cotton.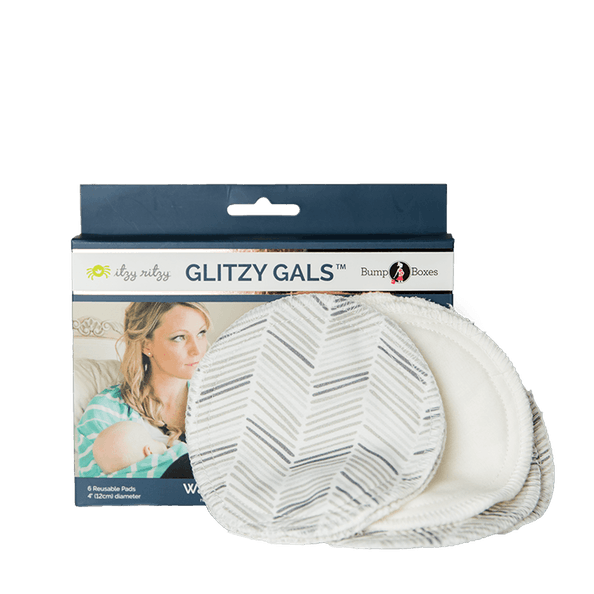 $29.99, Amazon
With a newborn, breastfeeding is a delicate balance and moms need easy access for feeding. For a soft and comfortable nursing bra with built-in pads, the Bamboobies Yoga Nursing Bra is perfect. Wear them around the house or to bed for round-the-clock feedings.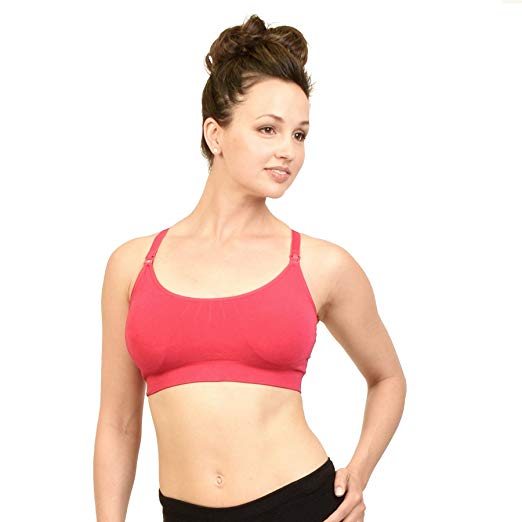 Bella B Tummy to Toes Cooling Leg and Foot Cream
$9.99, Bump Boxes
If the 'ol dogs are barking, give those tired, swollen feet and legs a rest with the Bella B Tummy to Toes Cooling Leg & Foot Cream. This all-natural personal care product provides instant relief from pregnancy and post-pregnancy symptoms. Refreshing massage, anyone?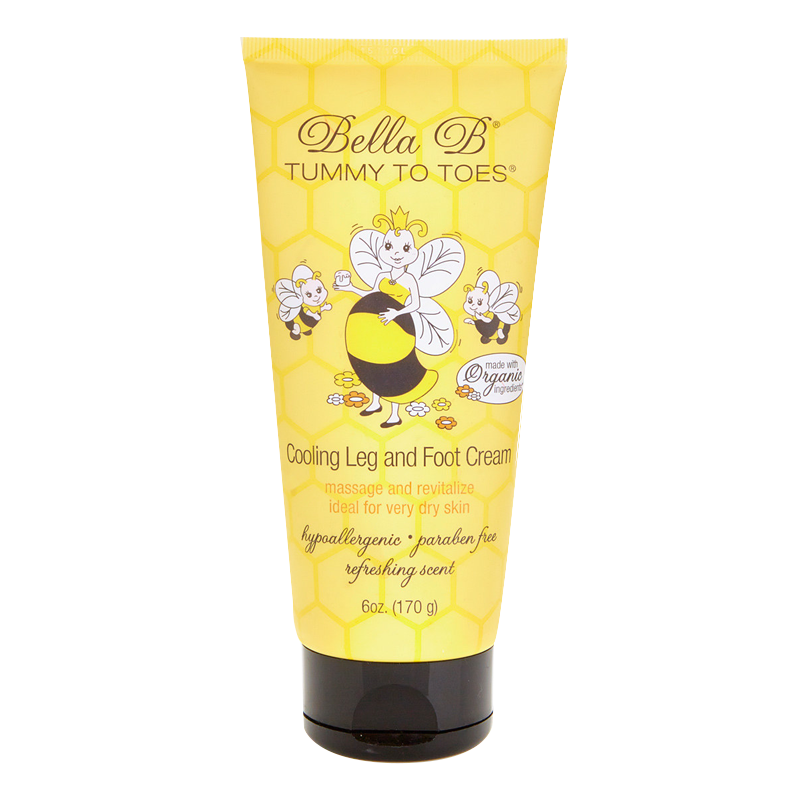 Join the other 1,000,000+ expecting mamas who love Bump Boxes.

Suggested for you: