12 Valentine's Day Gifts for Expecting Moms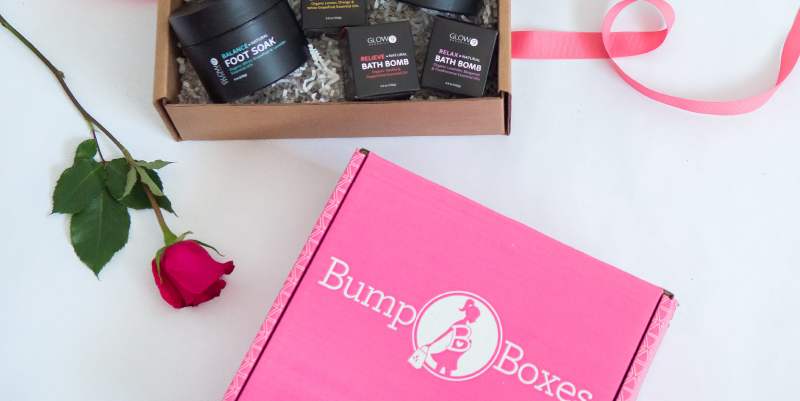 Shopping for an expectant mom for Valentine's Day calls for a little extra thoughtfulness. No matter which trimester she's experiencing, carrying a baby for nine months is no cake walk! Flowers and chocolate may have done the trick before but you'll have to up your game this year. Surviving through morning sickness, back pain, swollen feet and a laundry list of other super-fun pregnancy symptoms means your VIP (very important pregnant) lady deserves something extra on Valentine's Day. When it comes down to it, a Valentine's Day gift for expecting moms means the most when it comes from the heart. Here are 12 Valentine's Day gifts for expecting moms that are sure to earn you extra bonus points.
Getting a good night's sleep becomes impossible during pregnancy because you can't find a comfortable position. Give her the gift of true rest with a pregnancy pillow, designed to fit around her shape and keep her belly supported.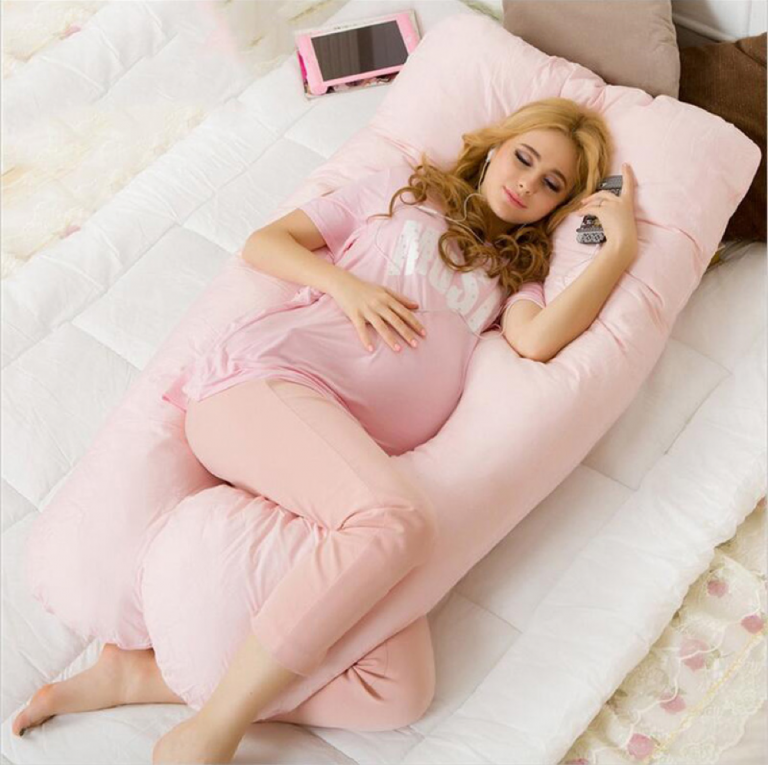 When you're pregnant, pampering takes on a whole new meaning of comfort. And a prenatal massage is the best kind of relaxation she deserves. It may even improve the outcome of labor for her. Look for spas that have massage therapists trained in prenatal massage, or give her the option of choosing herself. Spa Finder works with hundreds of spas and facilities across the country.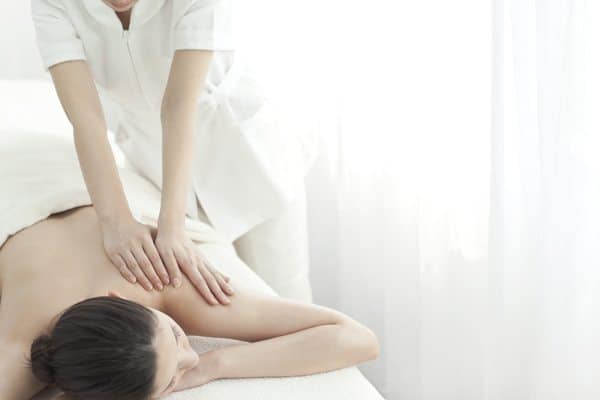 A bouquet full of pickles is a no brainer for your pregnant wife this Valentine's Day. Hands down, you make this move and you win V Day. It's healthy, unique, and full of all her favorite cravings. Besides, an edible arrangement of fruit is so last year.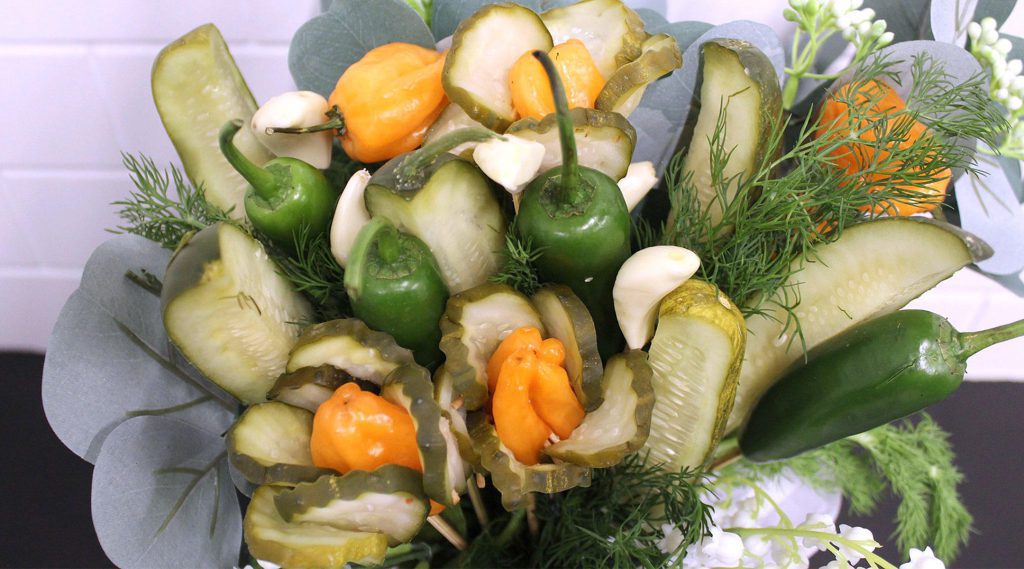 Gift her the perfect pregnancy gift box with Bump Boxes. Each box includes 4-8 healthy products handpicked by other moms and designed to pamper her throughout pregnancy. Plus, boxes are tailored to due date making the personalization extra thoughtful.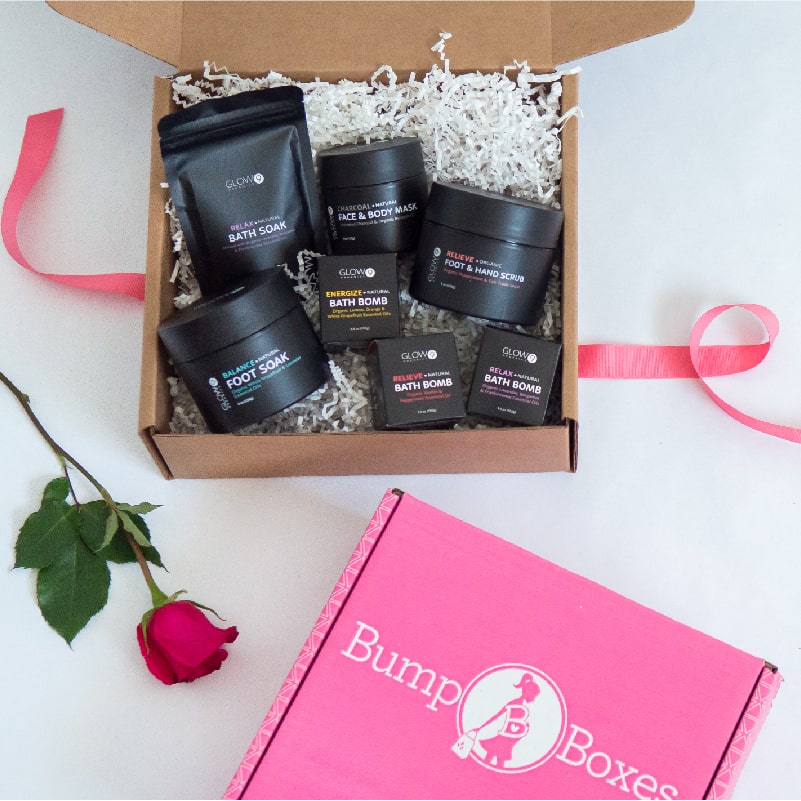 Is the mama-to-be in your life craving ultra specific foods, like a batch of go-to brownies or her favorite hometown pizza? Now you can set her up with Goldbely, a food delivery service that aims to make local foods available nationwide.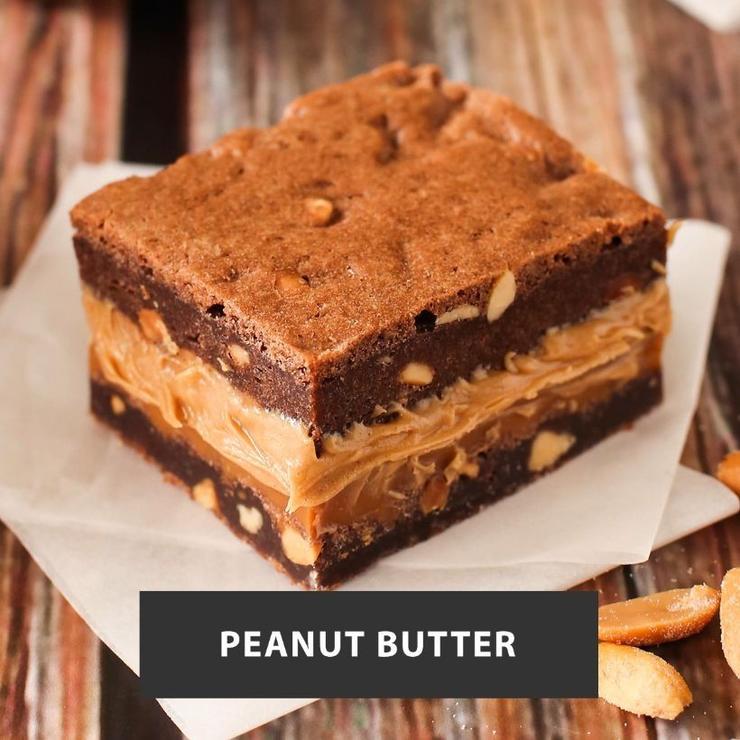 Are you the lucky parents who already know the sex of your baby and have a name picked out? Gift your lady love a monogrammed necklace with the baby's initial or initials of the three of you. She'll love the extra sweetness of this Valentine's Gift for expecting moms.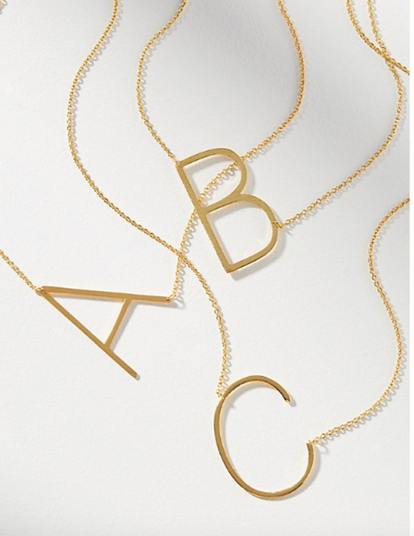 Many brands (like Earth Mama) make great teas that are safe for pregnancy. They even have ones for specific trimesters and ailments like heartburn, stress, offering the right dose of relaxation she's craving.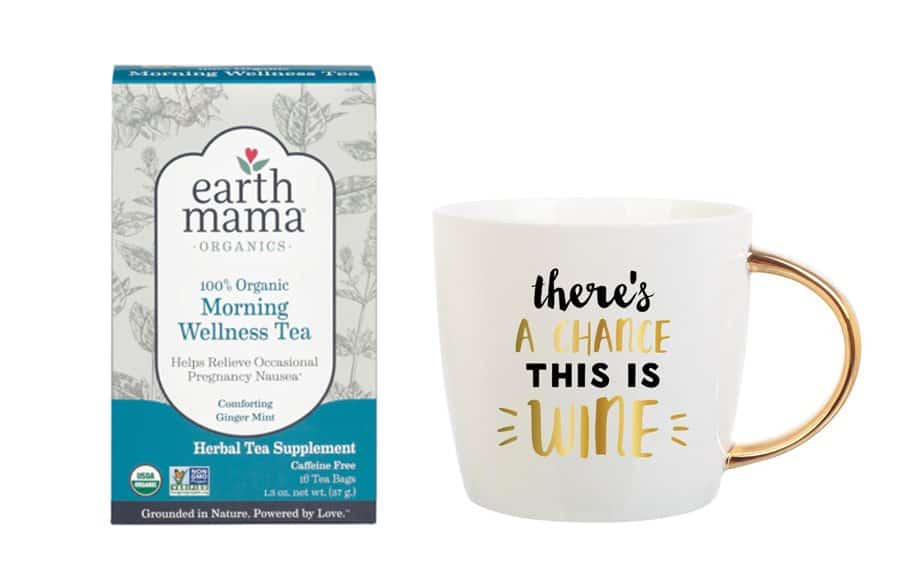 Pedicure
If she's in her third trimester, chances are she's past the point of painting her own toe nails. But no matter the trimester, a pedicure will make her tired legs and aching feet feel oh-so-good. Give her a gift basket full of polishes and a gift card to her favorite nail salon.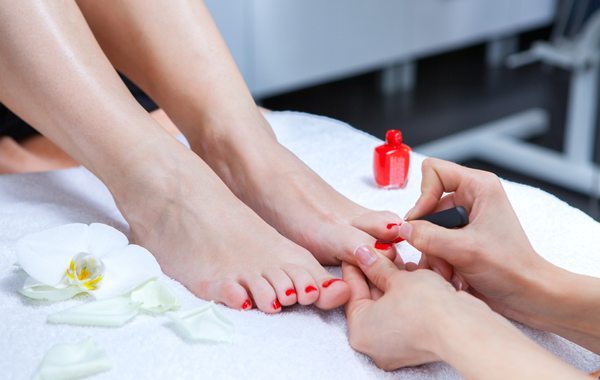 Dare we say that the mama-to-be in your life wants to feel comfortable AND sexy when it comes to sleepwear or lingerie? These Majamas are suitable for maternity and nursing while still looking flirty and feminine.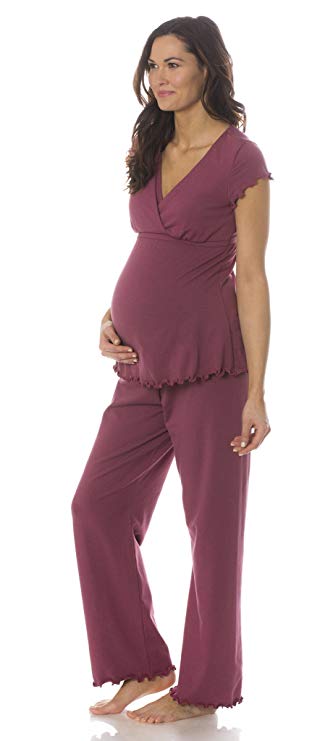 Give her the gift of portable pampering with this set of three essential oil-based rollerballs designed to perk up energy, relieve nausea and calm nerves. They contain only a 1% essential oil concentration so they are safe for pregnancy.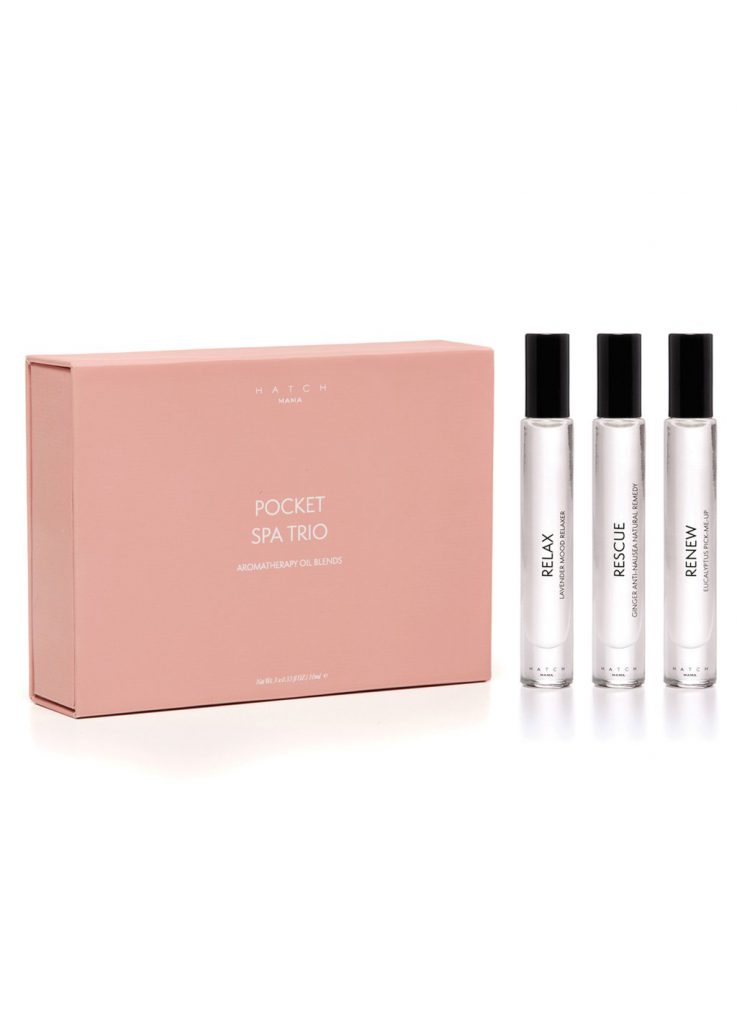 Breakfast in Bed
A day spent full of quality time and relaxing is the best type of Valentine's Day gift for expecting moms. Start your day together by making her breakfast in bed, complete with all of her favorite foods. She gets foods she's craving and the chance to put her feet up and do nothing. It's a win-win for you both!
There's nothing better than soft, comfortable clothing that doesn't feel restrictive during pregnancy. It's easy for expecting mamas to feel frumpy, so remind her how beautiful she is with a delicate robe or nightgown. She can wear the robe all through labor and delivery, and keep it as a favorite staple to wear long after the pregnancy is over.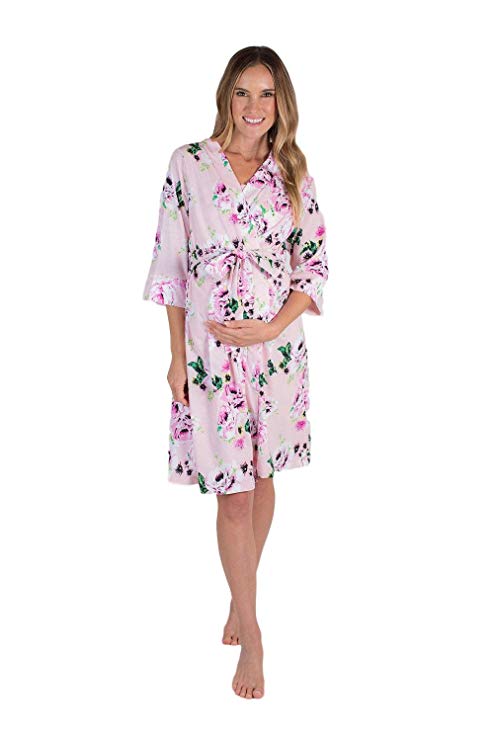 ---
Items of the Day
Trimester Gift Boxes
$49.99
---
Join the other 1,000,000+ expecting mamas who love Bump Boxes.

What is a good gift for a pregnant woman?
Good gifts for a pregnant woman range from the practical to the sentimental. Practical pregnancy gifts include items such as a diaper bag or tote, belly band or body pillow. Skin care can be another good gift item, especially skin care that is tailored to pregnancy, alleviating the effects of stretching skin and the aches and pains associated with pregnancy. A sentimental gift, such as a pregnancy journal is yet another good gift option.
What should I get my expecting mom for Christmas?
Ideal Christmas gifts for an expecting mom are both practical and unique to the individual mom. Clothing that is both comfortable and cozy for the winter season, such as socks or a robe may be a good gift. Body lotion for dry skin or pregnancy skin is another possibility, along with these general options:
• Body pillow
• Belly band
• Bath salts to relieve aches and pains
• Pregnancy journal
• Diaper bag or tote
What do you buy a pregnant woman for her birthday?
Birthday gifts for a pregnant woman can include useful items for during pregnancy and after the baby's arrival, or those that are good self-care items. Birthday gifts for a pregnant woman are:
• Pregnancy skin care
• Herbal tea for pregnancy
• Clothing (from practical compression socks and maternity underwear to a lovely sweater)
• Bath salts for aches and pains
• Body pillow
• Belly band
What do you buy an expecting mother?
On the list of what to buy an expecting mother are practical items in preparation of the baby's arrival and useful items she can use during pregnancy, such as body butter. Gifts that are tailored to pregnancy, such as skin care, clothing and the following are gift buying choices:
• Body pillow
• Belly band
• Bath salts to relieve aches and pains
• Pregnancy journal
• Diaper bag or tote
• Baby monitor
Suggested for you: