6 Sentimental Mother's Day Videos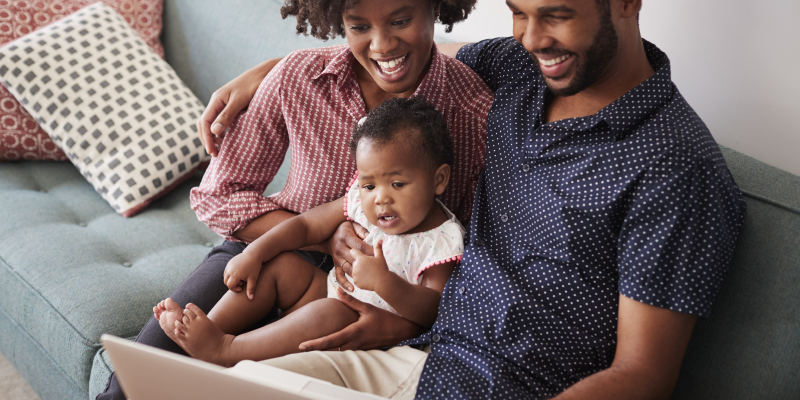 The connection between a mother and her child is unprecedented and impossible to replicate. Mother's Day is the day that we should celebrate everything our mothers have done and will continue to do for us. It's a day to truly appreciate and be grateful for every hour, minute, second, every moment we have with our moms. Whether through natural delivery, adoption, surrogacy, however you become a mom, you deserve appreciation. If you haven't yet picked out the perfect Mother's Day gift for your own mom or need to nudge your partner, this guide can help. Then check out this list of our six favorite sentimental Mother's Day videos (guaranteed to make you cry)!
This video made our top six, because while being short and sweet, it shows the sacrifices a mother makes along with the rewards of having a child.
Moms and their children have such an intense connection, that even sight isn't needed to figure out which mom is yours. This unbreakable connection between mother and child is abundantly clear in this video!
For some moms, motherhood can come along quicker than imagined! This video made our top favorites because of the beautiful storytelling done from the first phone call, to the excitement of bringing their new bundle of joy home (side note, if you are or know of a new momma who could use a nice surprise this Mother's Day, check out our Bitsy Boxes, a tailored box for a child anywhere from newborn to three years old).
If there was a job application for motherhood, this video shows how crazy it would seem! With nonstop work, usually on your feet, no holidays or time off, being a mom truly is the world's toughest job.
This video that Kylie Jenner released after the birth of her daughter, Stormi, remains a favorite of ours. Kylie, along with her family and close friends, documented her entire journey to motherhood. From the cravings to the first time meeting her daughter, Kylie let us into a story that is unique for every mother.
The least we can do is help make Mom's life easier! Give mom the gift of a Bump Box this Mother's Day, with each box being tailored to the expecting mom's due date. We want to help you pamper an expecting mother this Mother's Day, so until May 5 you can get your first box for $9.99 with either a 6, 9, or 12 month subscription along with a FREE Glow Organics Charcoal Mask, valued at $49.99!

For a 6-month subscription use code: MOMFIRST6
For a 9-month subscription use code: MOMFIRST9
For a 12-month subscription use code: MOMFIRST12
Join the other 1,000,000+ expecting mamas who love Bump Boxes.