7 Best Pregnancy Workout Apps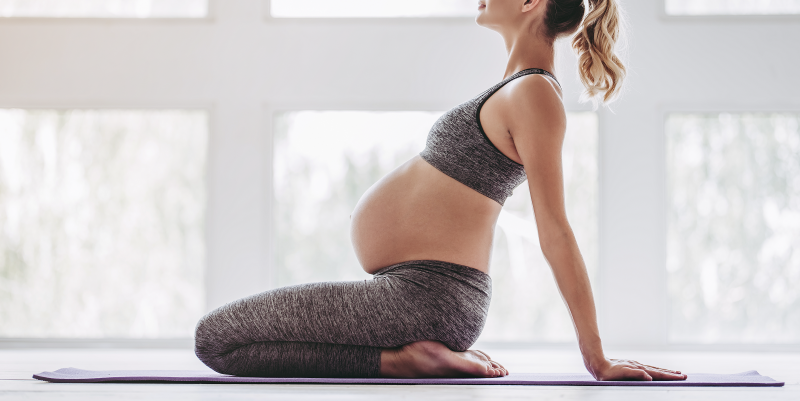 Pregnancy means a ton of changes to your body throughout the nine months and although there may be times (a lot of 'em!) when you don't feel you have the energy for working out, there are tremendous benefits not only for you, but also for baby. If you've already got a workout routine, you'll need to make some changes to your existing moves. As always, consult with your doctor about your exercise plans before you get started. If you aren't sure where to start with pregnancy exercise, these prenatal exercise apps can help you to stay in shape and maintain your strength through each trimester (bonus: could also mean a little extra energy). Here are 7 of the best pregnancy workout apps you need right now.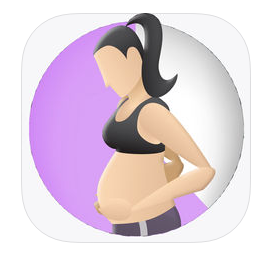 Prenatal Workout
Download on iTunes
★★★★☆ 4.1 Stars, 131 Ratings
Get a new workout every day with Prenatal Workout, an app especially designed for mothers in their first, second or third trimesters. Prenatal yoga instructors have developed safe and effective workouts any expecting mom will enjoy. Each workout is only 20 minutes, and is tailored to the stage of pregnancy you're in.
One reviewer wrote, "Challenging but not unrealistic: I am 5 months pregnant and was just starting to get back in shape when I found out I was pregnant. This app makes me heart pump and works out the whole body. I've never done yoga before but it's very nice to put some of the yoga in between the planks and such 🙂 I will be keeping up with this app, it makes me feel good after I accomplish the whole 20 minutes."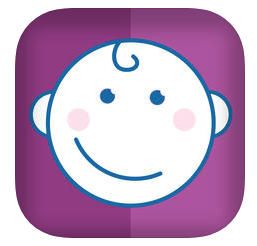 Oh Baby!
Download on iTunes
★★★★★ 5 Stars, 9 Ratings
An all-inclusive app that not only includes a weekly pregnancy workout, as well as developmental milestones for your baby, a kick counter, doctor resource and more. Each workout is designed and structured around your due date. You'll receive the first 6-10 weeks for free and then the remaining weeks for $4.99. With all of the extra features this app provides, the extra splurge is well worth the cost!
One reviewer wrote, "Oh Baby! Is Awesome! I love the tools and resources that this app provides for moms to be!"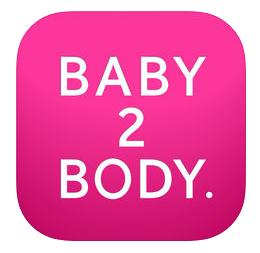 Baby to Body
Download on iTunes
★★★★☆ 4.6 Stars, 1.6K Ratings
Baby 2 Body is a one-stop-shop for healthy lifestyle guidance you can trust, along with tailored pregnancy workout plans, recipes and mindfulness exercises. It also includes wellbeing coaching and podcasts, pelvic floor and breathing exercises, as well as digestible information on your baby's development stages. This app is one of the best pregnancy workout apps for actively staying healthy.
One reviewer wrote, "Fantastic! I found this app during the last week of my second trimester. I am SO disappointed I did not find it sooner. As a very athletic pregnant woman trying to maintain fitness through pregnancy, I was ecstatic to FINALLY find an app with real workouts that are challenging and yet safe to do. Teh advice and daily tips are absolutely wonderful compared to the outdated advice I found in other apps. Seriously, the app is worth every penny of the small cost.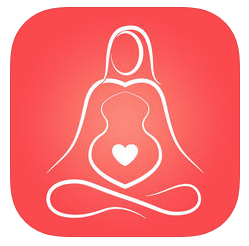 Yoggy Healthy Prenatal Yoga
Download on iTunes
★★★★☆ 4.3 Stars, 6 Ratings
Yoggy provides a daily yoga practice for a healthy pregnancy. It's made for moms (to be) by moms and is dedicated to providing a unique experience to stretch, feel your body and connect to your baby. The workout takes you through seven simple exercises and is 10 minutes total. Take it with you for on-the-go workouts wherever you are for a quick relaxation and gentle exercise practice.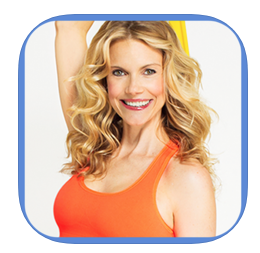 Prenatal Yoga and Pilates
Download on iTunes
★★★☆☆ 3.1 Stars, 19 Ratings
Work out alongside Kristin McGee, a celebrity yoga and Pilates teacher and recognized physical fitness expert and Health Magazine editor. The five different workouts range from nine minutes to 43 minutes, and include both beginner and advanced poses. There's even a prenatal express workout for busy expecting moms who are short on time but want to get a quick workout in.
One reviewer wrote, "Excellent workout for prenatal! Kristin is amazing! These workouts make my body and my baby feel so much more connected. The exercises aren't too difficult but I do feel like I'm working out and stretching my body. I wish Kristin made this video when I had my first baby! I highly recommend it!!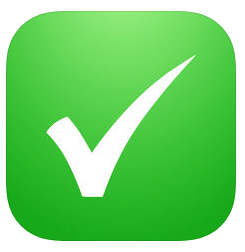 Kegel Trainer PFM Exercises
Download on iTunes
★★★★☆ 4.6 Stars, 596 Ratings
Strengthen your pelvic floor muscles with easy-to-follow sessions and daily reminders. Kegel Trainer PFM Exercises makes it simple to fit these sessions in as workouts range from 30 seconds to 3 minutes long. The app has 10 different sessions so you're always challenged by a new routine.
One reviewer wrote, "I'm pregnant for the first time and just now in my second trimester! That being said, I could already feel myself becoming bigger down there… this was proven when I had morning sickness and straight up peed down my leg into my boot from vomiting so hard. So, I did my research and all I have read is in support of doing pelvic floor exercises before and after childbirth! So here I am and I'm loving the app for helping me remember."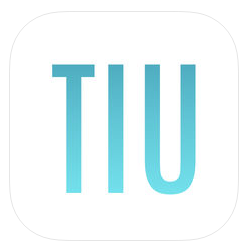 Tone It Up
Download on iTunes
★★★★☆ 4.4 Stars, 1.8K Ratings
New to the Tone it Up app is an entire section dedicated to prenatal workouts and modifications for expecting and postpartum moms. The workouts are led by top fitness trainers and the built-in community keeps moms supported and motivated. All exercises can be done at home and are tailored to the pregnancy trimester you're currently in.
One reviewer wrote, "Absolutely LOVE! This app is amazing, it's like going to the gym class, but at home! I have a newborn and a toddler so the good old days of going to the gym are long gone. I have already lost most of my pregnancy weight and am just thrilled with the quality of these workouts."
Join the other 1,000,000+ expecting mamas who love Bump Boxes.

Suggested for you: