7 Under-the-Radar Spring Break Destinations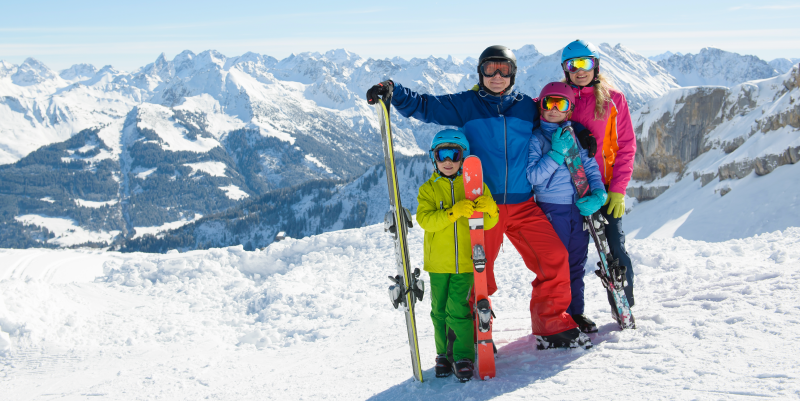 It's spring break time! When it comes to planning a spring break getaway, it's easy to fall into old habits of going to the same familiar places due to a lack of timing, budget or both. The good news is that with a little bit of creativity, you can find many fun and adventurous destinations that fly under the radar when it comes to spring break locations. Here are seven fantastic under-the-radar spring break destinations that are perfect for couples and families. As a bonus, some of these could double as a top babymoon destination!
Kick spring break up a notch and try an outdoor sporting adventure
Outdoor-loving couples rejoice! Backroads and REI Adventures offer curated biking, walking and multi-sport adventures perfect for learning a new skill and soaking up all that nature has to offer. Spring break itineraries include a seven-day family adventure across the Greek Islands to an eight-day vacation kayaking and snorkeling your way through Baja California. Go surfing, swim with sea lions or just relax on the beach, it's all available as part of your package. And if you have kids, they will receive a surprise package that includes a travel journal, games and a t-shirt.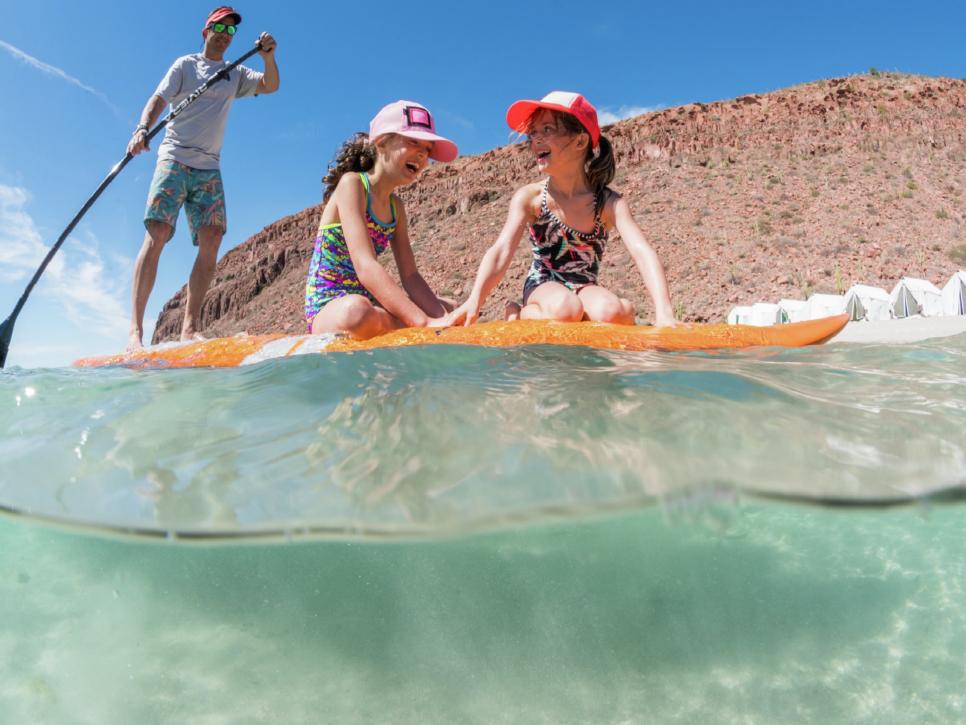 All aboard! Settle in for a rail vacation spanning the U.S.
Choo-choooo! Start your spring break journey in Chicago aboard the Amtrak train headed for the Grand Canyon along the Southwest Chief route. Vacations by Rail offers a six-day tour with panoramic views of the changing landscapes across five states. End your vacation in Arizona at a park lodge and take full advantage of the views at your pitstops in the South Rim (Mohave Point and Hermits Rest offer spectacular Instagram-worthy photos). Other rail trips include a four-day Coast Starlight Experience between Seattle and Los Angeles and one that goes coast-to-coast from Washington DC to San Francisco.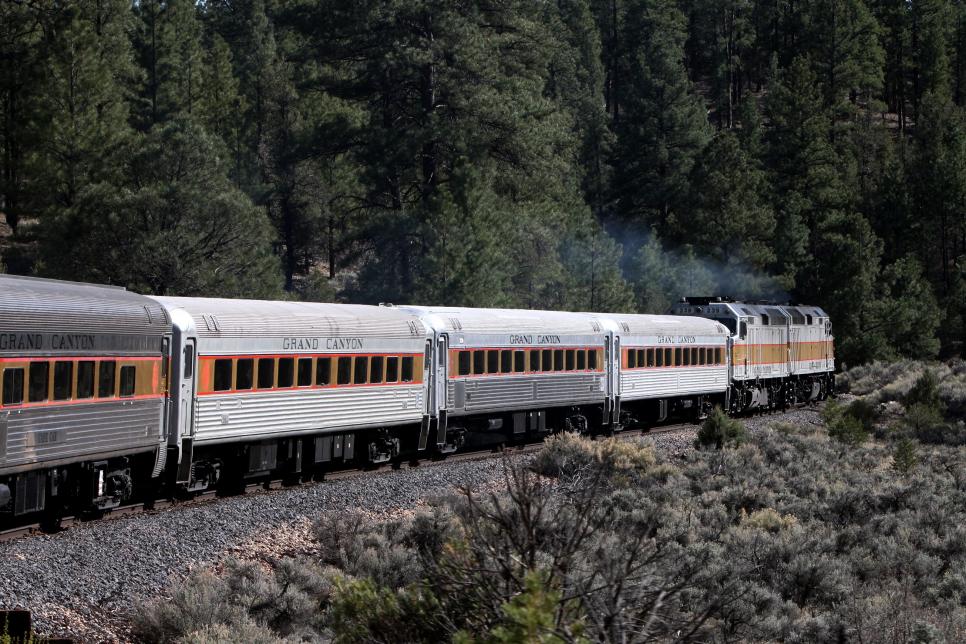 Don your best cowboy hat and saddle up for fun at a guest ranch
If you've ever wanted to explore an area by horseback, the guest ranch experience has you covered. Ride all day and then enjoy dinner under the stars at night. Some vacation packages, like the one at Tanque Verde Ranch in Arizona offer more than just horseback riding, including guided hikes, mountain bike tours and fishing. The Mayan Dude Ranch in Texas includes all that plus the Cowboy Olympics which would surely get your kids' competitive spirit going. Did we mention you'll be dining on Texas-sized steaks, too?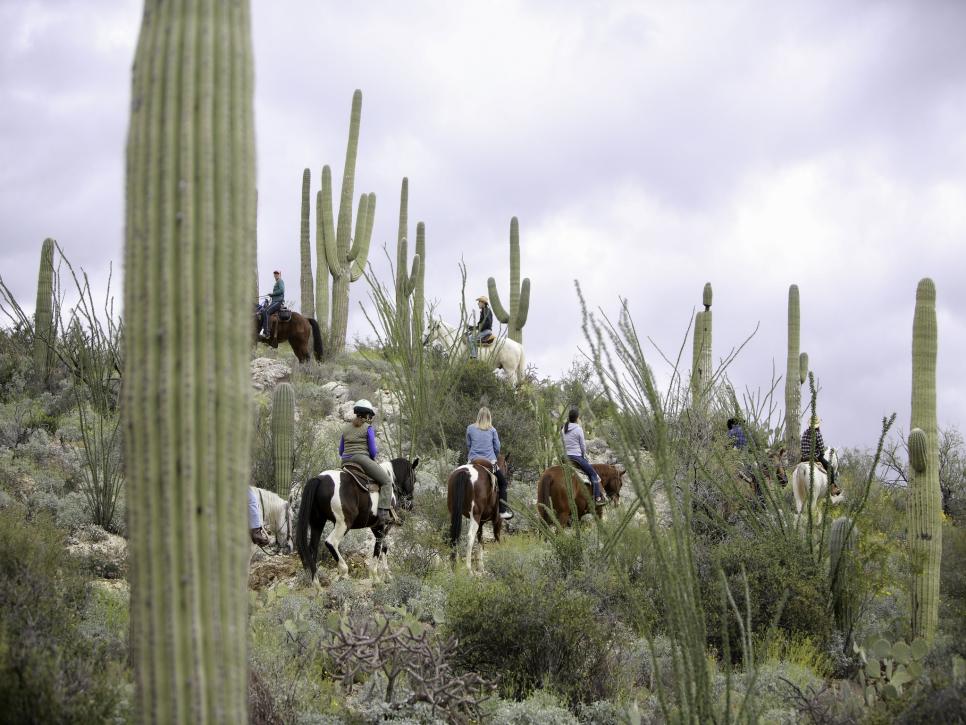 Hit the slopes and cruise down fresh powder for a ski resort getaway
If you're not the type of couple who craves palm trees and sunshine, grab your gear and hit the slopes instead! When it comes to a spring break vacation, you can't go wrong with fresh powder, blue skies and warmer temperatures. And if you're not a big skier, don't worry! Most ski resorts offer much more than skiing including tubing, cross-country skiing, dog sledding and ice skating. Top under-the-radar spring break destinations for winter sports include Keystone in Colorado and Park City in Utah.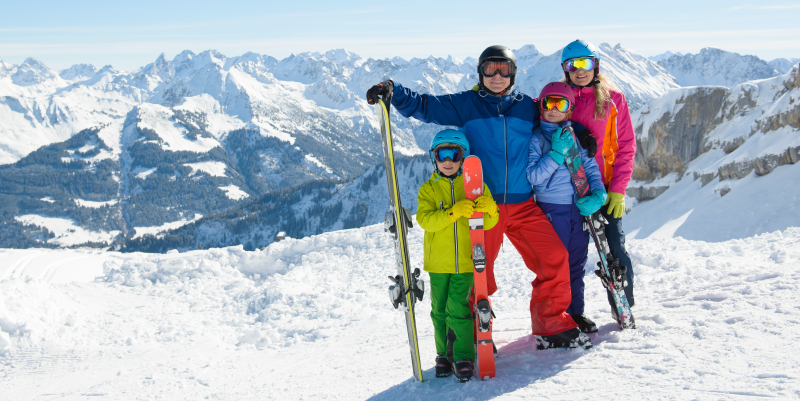 Cycling Vacation: The family that bikes together stays together!
Explore the outdoors with your family and get much-needed exercise at the same time. Restless kids can let their imagination run wild and play through winding trails and picturesque pit stops. Trek Travel is a company that offers guided bike tours for families. They offer a four-day tour of Zion National Park in Utah that includes up to 21 miles of biking per day, hiking the park and sunset-watching over the canyon rim. Some tour companies also offer adjustable bike options to make steep elevation easier to climb.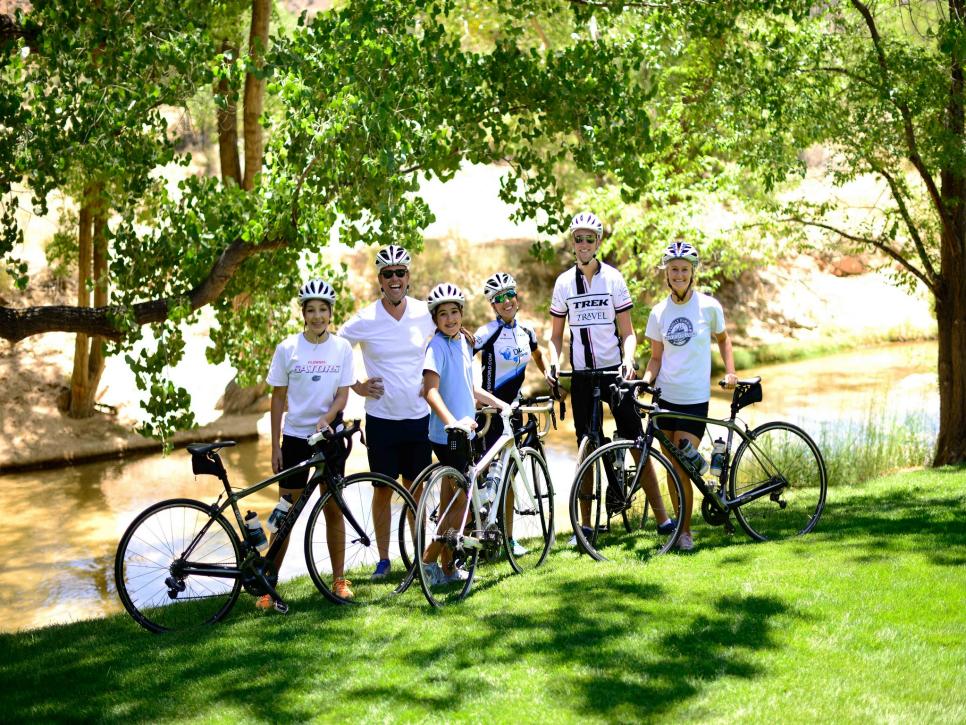 Pitch a tent and go for a guided backpacking trip as a family
If you've always wanted to spend spring break as a couple but want to leave the planning to someone else, Wildland Trekking is your ultimate partner. This under-the-radar spring break destination promises guided hiking vacations from Colorado to Ecuador to Iceland. They also organize four-day family spring break tours in the Great Smoky Mountains of Tennessee and Havasu Falls in Arizona. The best part? If you choose a portered tour, all of your gear will be transported to your campsites, which means your backpack has all the necessities so you can focus on hiking and having fun.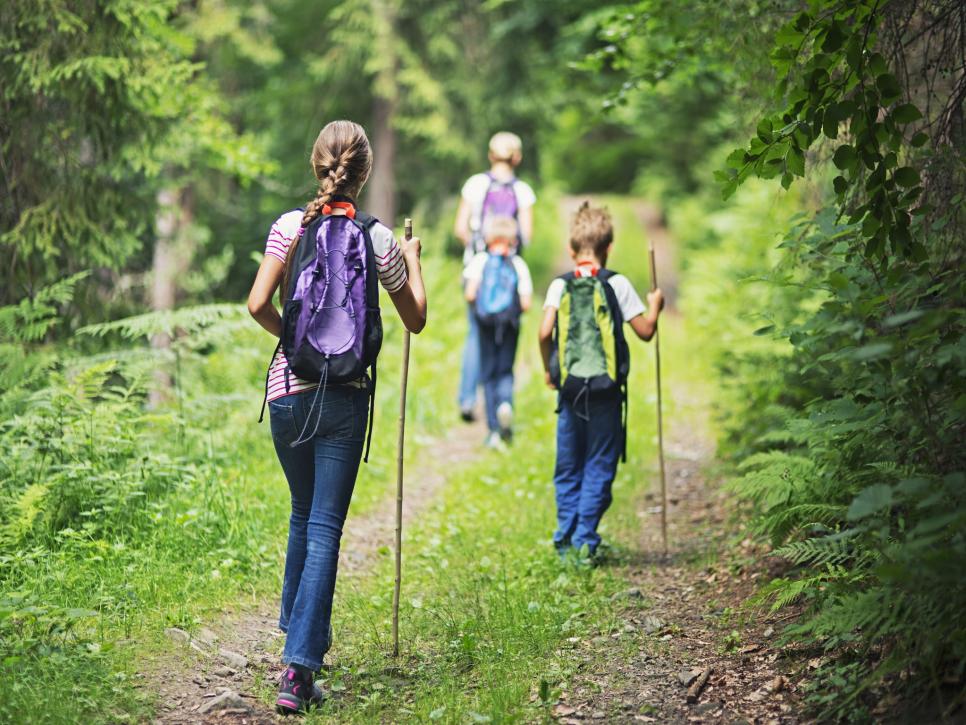 Surf's up! Sign up for a surf camp in an exotic locale
Catch the waves in top-notch style at the Family Surf Camp with Peaks 'n Swells in Costa Rica. You'll enjoy a week-long vacation full of yoga, waterfall hikes, horseback riding through the jungle, and tons of surfing. The surf camp instructors only have two students at a time which means your kids are guaranteed to be up on their boards and actually surfing before the week is up. You'll love this photog bonus: as part of your package fee, you'll have your own professional photographer for the week focused on capturing the best moments in and out of the water.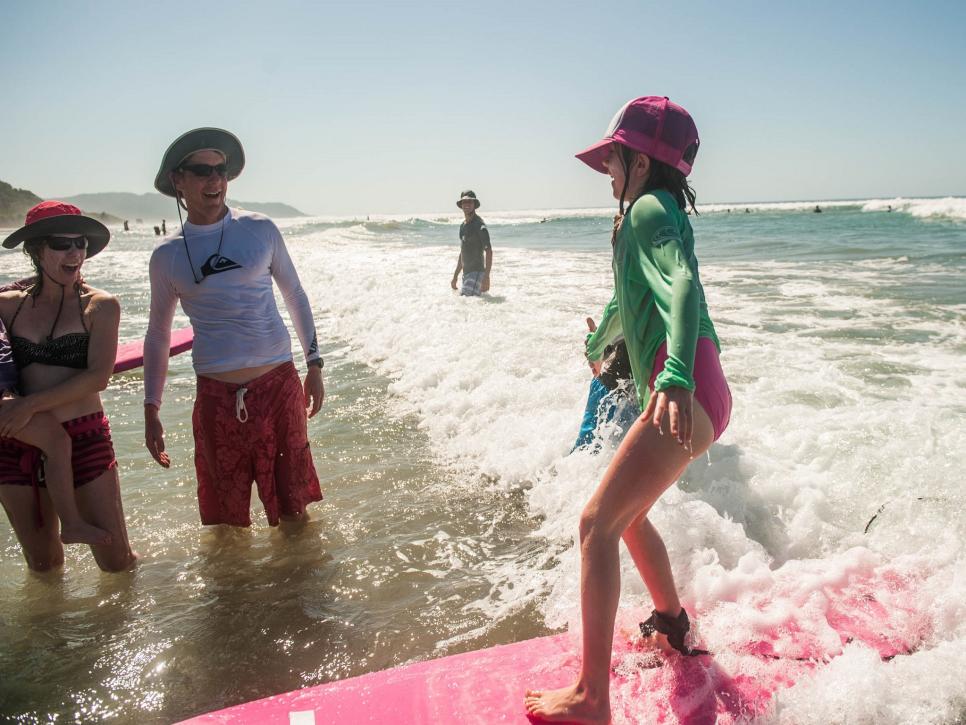 Join the other 1,000,000+ expecting mamas who love Bump Boxes.