Best Chain Restaurant Meals for Pregnant Women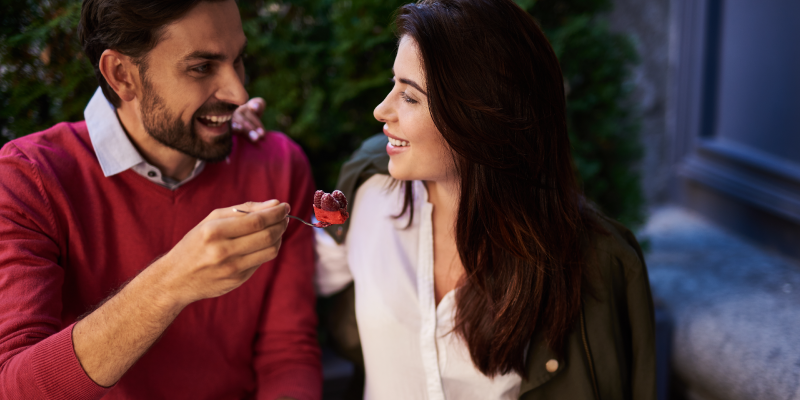 You're an expecting mom, congratulations! It's an overwhelming thought but how are you going to take care of your growing baby?! There's something you can do right now to make sure your baby grows nice and healthy: feed it with good food! Eating a good balanced diet can help give your baby the nutrients it needs to develop properly. Plus, certain foods can ease morning sickness. We all know staying at home and cooking can be more nutritional than going out, but there are some dining out options that can be great for expecting moms. Here are the best chain restaurant meals for pregnant women.
Italian
If you are a big lover of Italian food that's great because pasta can be very nutritious for your baby. Trying a wheat pasta instead of white is an awesome way to get your baby some nutrients. Also adding green veggies to your pasta such as broccoli or spinach is also a good option. A lot of Italian restaurants offer the best restaurant meals pregnant women.
Restaurant Go-To's: Olive Garden's Garlic Rosemary Chicken
Seafood
The main thing to avoid with seafood-only restaurants are types of raw seafood and fish with high levels of mercury, like swordfish. Salmin is a great choice for pregnant moms as its heart-healthy omega-3 fatty acids are excellent nutrients.
Restaurant Go-To's: Red Lobster's Broiled wild-caught flounder or sole with baked potato and asparagus
American
Out of all the different restaurant types, American-style cuisine is a wild card. Their offerings range far and wide from cheeseburgers and fries to club sandwiches or a grilled chicken caesar salad. Stay away from saturated fats and stick to things like a grilled chicken sandwich or adding salmon to an entree salad.
Restaurant Go-To's: Applebee's savory cedar salmon, Chili's mango-chili tilapia or Cheesecake Factory's veggie burger
Mexican
Mexican restaurants can also offer some good meals for pregnant women. One good option is guacamole, because avocado is a good healthy fat. Tacos and burritos are typically protein-packed and not smothered in cheese or sour cream. Limit yourself on the chips because of the sodium and fat. Some cheeses used in traditional Mexican cuisine contain unpasteurized milk which is a no-no for pregnancy.
Restaurant Go-To's: Chipotle's Burrito Bowl with chicken, black beans, brown rice, veggies and tomato salsa
Chinese
Chinese restaurants carry a bunch of pregnancy-friendly meals as long as you order carefully. Steer clear of the thick, sweet sauces as they're loaded sugar and anything that's deep-fried. Ask for low-sodium sauces and whole-grain brown rice, as opposed to fried rice. Load up on entrees that have generous quantities of vegetables.
Restaurant Go-To's: P.F. Chang's ginger chicken with broccoli and quinoa
Steak houses
Although it's often thought of as off limits during pregnancy, red meat is beneficial because it provides a great source for protein, iron, and B vitamins, crucial nutrients for moms-to-be. Steakhouses also typically provide seafood options if you're not a fan of red meat. Also by adding veggies as a side with your steak, you're filling your body all the nutrients it needs in order for you and your baby to be healthy.
Restaurant Go-To's: Outback Steakhouse's 6-oz. Special sirloin or the perfectly grilled salmon with mixed veggies
Before you choose an entree, remember you're eating for two. Like the saying goes, "what you eat your baby eats." Eating a good diet is exactly how to give your baby a great start.
Join the other 1,000,000+ expecting mamas who love Bump Boxes.

Suggested for you: