Bump Boxes NEW Rewards Program!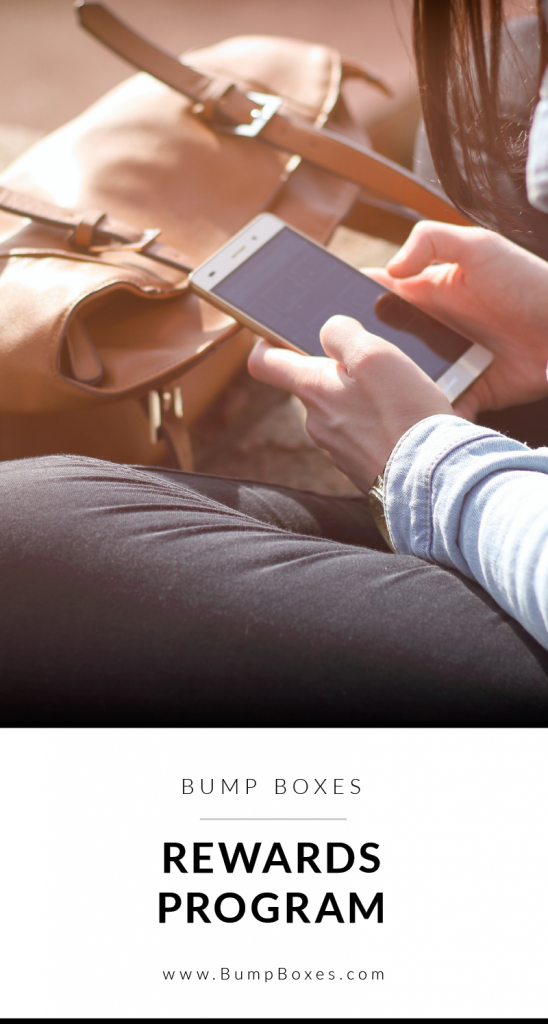 The other day, we saw a brand new review pop up on our site. It was a glowing 5-star review about one of our favorite products in the build-your-own store, and it really lit up our morning. We were so happy to see that we were really giving mamas something they love! And that was when we realized:
 We love your feedback.
We think your feedback is so valuable that we actually made it worth real money by way of the new Bump Boxes Rewards Program! So how does it work? Glad you asked!
Step 1 – Get products
Makes sense! There are a couple of ways to go about this though. You can either buy a product from our build-your-own store, or subscribe to a monthly box.
Then try them out! We want to know what real people experience when they use our products, so use them to your heart's content!
Step 2 – Review
Let us know what you think! Each Bump Box has a bunch of items, we want to hear your feedback on each one of them! Most importantly, be honest! We're constantly working to improve every one of the Bump Boxes that we put together, and your feedback is what it's all about.
Step 3 – Earn!
When you are signed in, points are automatically credited to your account. Easy! They break down like this:
+10 Points for each product review
+1 Point for each dollar spent in our Build-Your-Own Store
Step 4 – Spend!
This is the easy part! Rack up those points, because for every 100 points you earn, you get $10 credit in our store! Since they're tied to your account, you can spend them just like cash.
Get paid for reviewing your favorite pregnancy and baby products and help out your friends at Bump Boxes. What could be better? Get out there and start earning!