Diet Soda During Pregnancy: Is It Safe?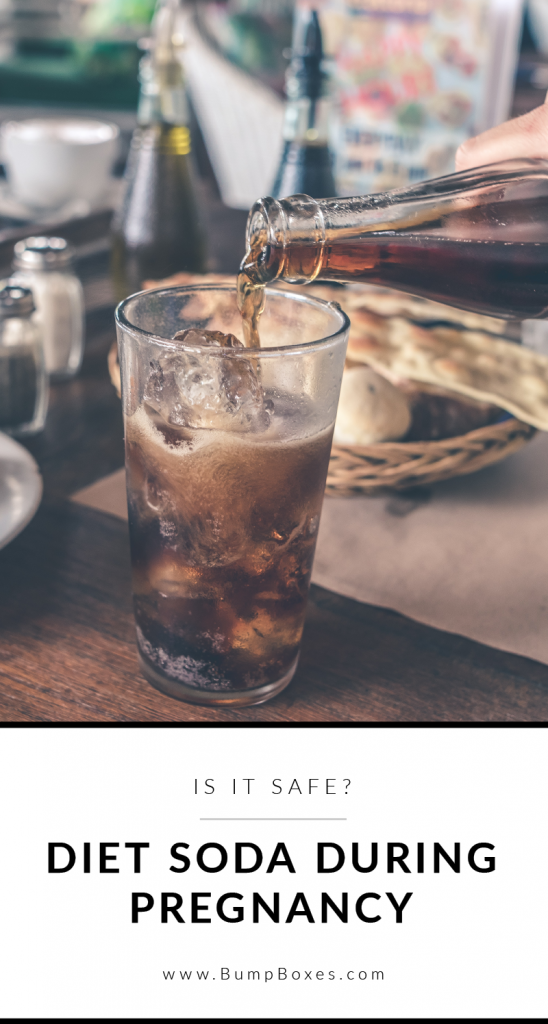 Cracking open a new can of diet soda is a sweet sound for many fizzy drink addicts. It gives us the energy kick we need for the day, and the sugary taste is a welcoming treat. All the awesomeness, zero the calories. What more could you ask for? Is diet soda during pregnancy really that bad?  Yes.
Diet Soda During Pregnancy
Each time you decide to drink diet soda, you are casting healthier options to the side. It's very important to stay hydrated during your pregnancy. If you choose a diet coke over a glass of water, your body loses another chance at replenishment.
Not to mention, diet soda is known to play an unhealthy roll on the body. The artificial sugars are stronger than regular sugar, so it has a tendency to dull the taste buds. In result, that bowl of fruit doesn't taste as great unless you dump sugar and a drizzle of chocolate on top. It can also lead to weight gain, an increased risk for type 2 diabetes and adds zero nutrients to the body.
We haven't even mentioned how it affects the baby yet!
Common Issues
According to a study, there was a 38% increase in premature delivery for those who consumed one or more diet soda drinks a day. This number increased to 78% for those who drank four or more a day. If your baby is born prematurely, it's at a greater risk for physical or mental disabilities.
The artificial sweeteners are to be blamed. Besides aspartame, sucralose, rebaudioside A, stevia, acesulfame potassium, or Sunett (phew!), the sugar Saccharin has been known to travel through the placenta and make a home in fetal tissue. Even though the FDA has deemed Saccharin safe, the American Pregnancy Association advises to stay clear.
The Overall Verdict?
NO – There are better alternatives out there and you should stay away from artificial sweeteners if you can.  
Better Alternatives
There are still a lot of delicious drinks out there. Besides the obvious (water), there's tea or even Mocktail recipes with fruit that are fantastic! If you're seeking a more fizzy, bubbly substitute Dawn Jackson, author of The Flexitarian Diet, told Huffington Post to mix a shot glass of 100% juice with sparkling water. In a few weeks, you'll kick your addiction to the curb, and not only will your body thank-you for it, but so will your little baby.