Fall Maternity Style: Our Top Picks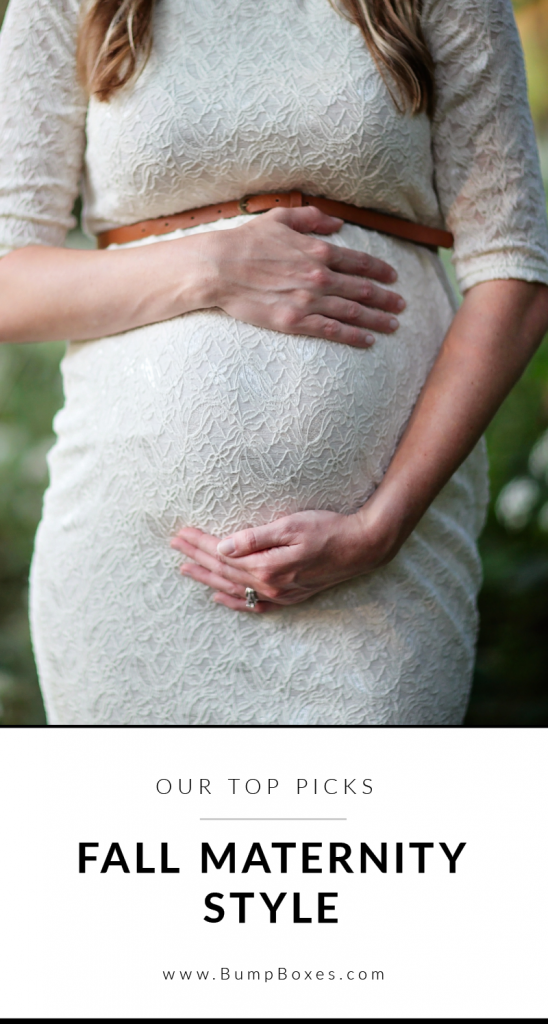 Fall is here, mamas, and what better time to enjoy pregnancy?  The weather is finally cooler, there's pumpkin spice and apple cider everything to satisfy those cravings, and the clothes are perfect for growing bumps!  Fall maternity style is our favorite maternity style, and we've rounded up our absolute faves for inspiration!  Whether you're dressing up or dressing down, we've got all the fall fashion trends to suit any maternity style!
Street Style
We love this style because you can look chic and put together, while still feeling super comfy!  Put a flowy tee over jeans or leggings, add fun accessories like hats, bags, or jackets, and slide on some flats or booties!  BAM–instant outfit, mamas!
Found here.
See full post here.
Covered Up
This style is our absolute fave because it's SO comfy and cute!  For those chillier days, grab a wrap, long cardigan, or flowy jacket, and throw over any shirt and leggings!  This style really flatters a growing bump, and gives versatility for those temperature changes that come with fall!  
See post here.
Click here for full post!
See round up here.
Dressed to Impress
When you need to look dressier and still stay comfortable, we love flowy (or fitted) dresses!  Add some supportive lingerie under the dress, and grab a scarf or jacket and the look is completed!  I mean, who doesn't love not wearing pants, mamas?!
Blog over here.
Full post here.
See whole outfit post over here!
With so many options, mamas, you can't go wrong dressing that bump in the fall!  Bundle up and enjoy some hot cider–you deserve it!