Our Favorite Nursery Themes This Season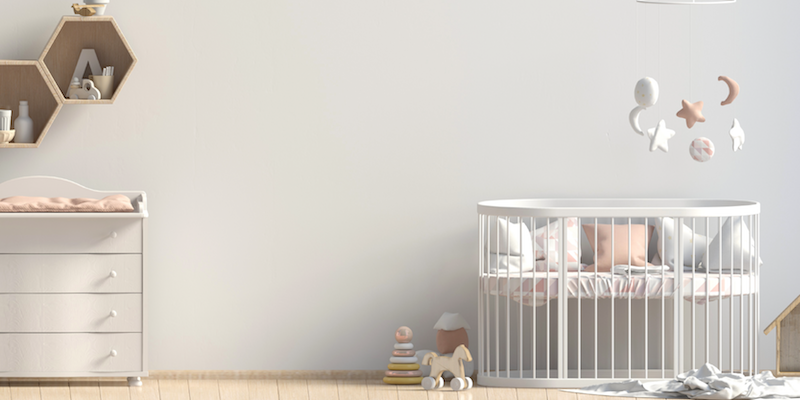 When it comes to your little one nothing is too much, so every part of your baby's arrival is planned down to the tiniest detail!  Some tasks, such as the nursery, take more thought than others before they can be completed. Your baby's nursery will be the place they spend much of their early life learning, growing, and playing!  With so many different colors, styles, and themes to choose from, even the most organized mama can be overwhelmed. Don't stress!  At Bump Boxes, our mission is to always make mom's life easier, and nursery planning is no exception! We've carefully crafted a list of our five fave nursery themes for you to take inspiration from–happy designing, Mama!
Floral
This beautiful floral design can be done in so many fun ways! Depending on the size, color, and type of flowers used you can change the look and feel of the room to create your own unique style.
Mountains and Woodland
There so many ways to color and style a mountain mural it's the perfect way to create your own spin on this classic design. Whether you do a detailed landscape or a simple silhouette this theme will be perfect for your little explorer!
Jungle
This fun theme is sure to give baby's room a sense of excitement and adventure! It's easy to play around with the different colors of the jungle to create a room that is completely unique.
Little Sailor
This simple style is the perfect way to create a soft and rustic feel for your baby room. With just a few artfully placed wall hangings and a color scheme, your nursery will become a nautical adventure!
Neutral Nature
This simple style with neutral colors is the perfect room for a little boy or girl. The fun touches of nature make it easy to add lush foliage and greenery in such an elegant style.
We hope you feel motivated and ready to tackle any design project with your new inspiration! With so many amazing baby room styles out there it can be hard to decide, but no matter what theme you choose, Baby is sure to feel right at home.  As they say, Mama knows best!