Introducing the New Mama Gift Box!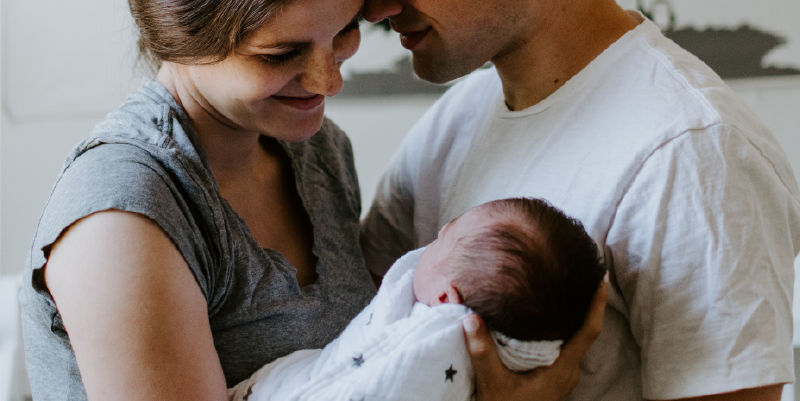 Congratulations on that new bundle, Mama!  With all of the excitement and craziness of Baby's arrival, it's easy for mom to get lost in the shuffle.  But we know that your journey into motherhood has just started, and understand that you could probably use a helping hand! We're so excited to announce that we've put together the perfect gift box to welcome you into the wonderful world of motherhood, and help you get through all those first weeks with Baby!
This exciting new gift box includes:
Pearhead Baby Journal:  The perfect place to record every special moment! This adorable journal includes pages to help you remember everything from birth up until their first days of school!
Itzy Ritzy Breast Pads: No need to worry about leaks with these cute breast pads from Itzy Ritzy! Made from silky bamboo-rayon, these reusable pads are absorbent, eco-friendly, and soft on sore skin!
Maria Shireen Bracelet: Keep a hair tie on hand at all times with this adorable bracelet from Maria Shireen! Made to look like a fun accessory, you'll be able to pull your hair back anytime, anywhere!
Itzy Ritzy Wet Bag: The Itzy Ritzy Sealed Wet Bag is the BEST way to store and travel with wet or dry items! Made with 100% cotton and BPA-free lining, you'll want this everywhere you go!
Bumplife Fly as a Mother Water Bottle: An office fave, this adorable water bottle keeps you hydrated during those first few weeks! Add some fresh fruit for a refreshing taste and splash of color!
Previse Mommy Balm: This balm is a mama-must have, trust us! Perfect for cracked or chafed nipples, reducing stretch marks, or dry skin of any kind. Previse's Mommy Balm will be your new favorite moisturizer!
Belli Pre-treatment Scrub: This scrub is perfect for some much-needed mama time! It gently buffs away dull, dry skin cells, and prepares your skin for other treatments like serums, moisturizers, etc!
Bumplife Inhale, Exhale Socks: Relax and kick those feet up with these cute Inhale, Exhale socks! The rubber gripping makes them great to use at the hospital on delivery day — and after!
You can buy the box here!