Your Mama Story : Amanda Desmé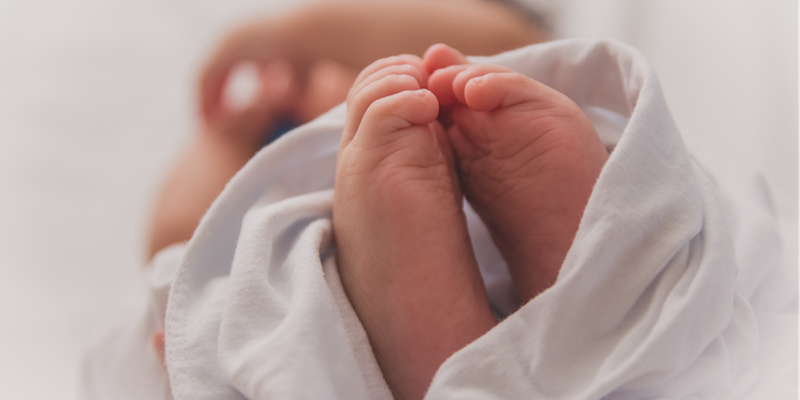 We're back with Mama Stories — this time, featuring Amanda Desmé, a mama to be, schoolteacher, and wife to a military sniper.  This is her journey to motherhood.
"This is my husband and I at his homecoming last October. This day was full of so much more than just getting him back. It was the first day we could truly dive into infertility treatments. I suffer from endometriosis and PCOS and we have unsuccessfully tried naturally to get pregnant. After 5 months of low dose treatments we were told IVF would be our best option at having a baby, so like everything else we do we leaped right into it. We decided to use our journey as a platform to spread infertility awareness and our story was shared on Love What Matters. After 10 days of injections I went in for my egg retrieval surgery. They got 46 eggs from me and 36 we're mature enough to fertilize. It was an amazing number and I still get comments every time I go to the clinic. Because of my high egg count, we had to cancel our fresh transfer which was devastating and beautiful at the same time. I just wanted to be pregnant but my body was in pain and I needed the break. A few weeks later we began protocol to do a frozen embryo transfer. During this entire process my husband was in scout Sniper school. He wasn't able to go to my last few appointments and I had to learn to give myself my injections."
"When we finally got our transfer date we were beyond excited. It was happening. The thing we have worked so hard for was becoming real. We somehow were able to remain positive and still have fun and put one another first. It has not been easy at all, infertility is the hardest thing we have gone through together. It truly test your strength, love, and certainly your faith. I have always been open about everything, especially the hard parts. I have to say it has brought my husband and I together on a whole new level. I see him as so much more now. A lot of people ask me how I feel and the only way to describe it all is "exhausting", in every single sense of the word, it is exhausting."
"We had our transfer Wednesday July 18. My husband wasn't able to be there due to school but we were blessed to be able to FaceTime. He was introduced to our little embaby and got to watch the transfer. There's a phrase in the IVF community – pregnant until proven otherwise- once you have your transfer you're pregnant. I was actually considered 2 weeks 5 days pregnant. It was an odd feeling. I woke up struggling with infertility and went to sleep pregnant. We just pray now that baby sticks. There is nothing we can or cannot do to make it succeed or fail. If baby has decided to stick around then I will be 4 weeks pregnant tomorrow (July 27). We find out soon and we are getting anxious, all of our hard work and money and tears are coming down to one blood test. Everyone ask me what advice I have for someone struggling with infertility and my biggest piece would be lean on your spouse. It is so easy to fall into a depression during this and leaning on someone who is there struggling with you can be the one thing that keeps you grounded. I wish I could deeply explain our journey on here but if you are interested in learning more and spreading infertility awareness please add me and feel free to follow our blog (link in my bio). Remember, you are so much stronger than you think."
Want to share your story, mamas?  Send it to us by emailing erin@bumpboxes.com!