Your Mama Story : Megan Doss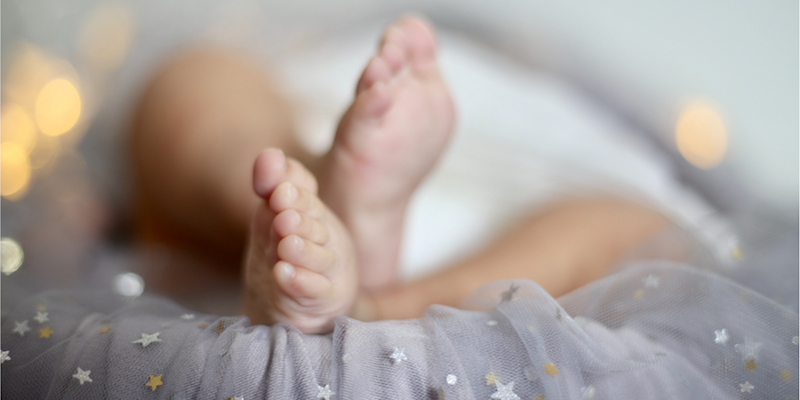 There's very few things more exciting than becoming a mama, and we want to hear your story!  Whether it was a surprise or you'd tried for years, IVF or not, we can't wait to hear how your sweet little one arrived!  We asked and you've answered, and now we're featuring your mama stories!
This week's Mama Story is from Megan Doss, photographer, Navy wife, and mama of 2 (with a 3rd on the way)!
"I'm Megan. A Navy wife & mom to two girls with a boy on the way. When I was pregnant with my first, I was diagnosed with severe anemia, including both iron & B-12 insufficiencies. I was faced with infusions & injections, but thought everything else would go smoothly. My daughter had other plans, however, & decided to come early while I was at a summer conference. It was campus policy not to let me leave with anyone other than emergency personnel, so I was strapped to a gurney & escorted to the hospital (less than a mile away) by EMTs, local police & firemen — to say we made quite a scene is an understatement. After I received an epidural, my labor stopped but my water was already broken. Ten hours later, they decided it was safest for us both to deliver via c-section. She came into this world needing help to breathe due to a lack of surfactant in her lungs. Those first few days of not being able to hold her were so hard, but being discharged & going home without her was even worse. It was like having an empty-nest without ever having my nest filled in the first place."   
"Thankfully, she did come home & she will be 6 years old this month. She is healthy & thriving in ways that make my heart soar — she is smart, she is kind & she is an amazing big sister. They say no one will test you like your second child & whoever "they" are…they're right! Because of the difficulties with my first pregnancy, I had a high-risk screening at 20 weeks during my second. I remember the doctor was watching via satellite & it was just me & the ultrasound tech in the room. I was there alone because my husband was deployed. That was the first time they told me something was wrong. "Plenty of kids survive with only one kidney though," were words that came over the speakers & crushed my spirits. Then at 25 weeks, I went into labor. Two weeks in the hospital, antenatal corticosteroids, antibiotics & tocolytics, followed by bed rest, progesterone injections & lots of prayer kept her in until 40 weeks, 3 days. During that time, I had NSTs twice per week & ultrasounds with so many specialists I honestly lost count. I was told to expect a plethora of complications in her health once she arrived, ranging from heart defects to brain abnormalities to possible genetic disorders — fortunately, each time they were wrong (except for the original kidney complications). She arrived via natural VBAC after less than two hours of labor. Here, I would like to stop & take a moment to say no matter how your child came into this world (natural, c-section, surrogate, ANYTHING), you are amazing & you should never let anyone belittle your experience. Having said that, I would also very much like to commend mamas who choose to go natural, mentally prepare for it & are able to safely follow through…I, admittedly, was not that zen, glowing woman. I was the woman you see in movies screaming for drugs, threatening everyone who said I couldn't have them, sweating uncontrollably, & telling my husband we were finished having children & he could never touch me again. Haha! Having an unplanned natural birth is a crazy, traumatic experience, for sure."
"My youngest has spent more time in the hospital in her first year & a half than most people do in a lifetime due to a condition called complete ureteral duplication (three kidneys that work independently of each other). During a major surgery at only six months old to remove the failing kidney, her team was actually able to reroute it instead & she now has three functioning kidneys & is thriving as well. After everything we went through with the first two, it was scary to make the decision to try again & I was on edge at my recent high-risk screening for our third. However, aside from my anemia, everything seems to be fine this time around. I am on progesterone as a precaution, but the fact that I can relax & not visit a multitude of specialists each week is a tremendous blessing. We are certainly looking forward to completing our family with this little mister."
Want to share yours, mamas?  Send it to us by emailing erin@bumpboxes.com!