Ways Your Partner Can Support You During Your Pregnancy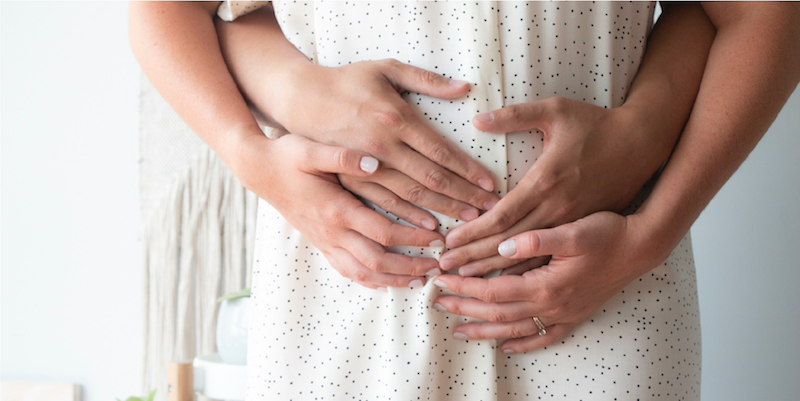 Pregnancy and all of its accompanying ups and downs becomes a much more enjoyable experience when you have a partner proactively trying to make your life easier. Mamas already carry (literally) the bulk of the responsibility when it comes down to introducing a new person into this world. While being pregnant can sometimes make us moms look and feel like aliens, we're still only human at the end of the day.
… and we're gonna need help!
If your partner needs a nudge as to how make your life just a little bit easier for you and baby, we've got you covered. Here are some ways your partner can support you during pregnancy.
#No mouth filter
Tell your partner exactly the way it is. There's no way for your partner to fully comprehend what you're going through unless you express yourself. If you want a supportive asset, you need to remind your partner who's doing all the heavy lifting. Between the two of you, you're the one currently enduring physiological changes on all fronts — and it's only fair for you to have the support you deserve. Schedule a daily time to talk to one another — communication is so important between partners during pregnancy. Maybe your partner could also use some help.
Helping Without Asking
If you've had a few moments recently where your partner was nearby and you were in a situation where you could have used some assistance, be upfront with them — you definitely need help more than you did pre-pregnancy. Pregnancy brings on some major changes to the body, often making everyday tasks exhausting. Forward some responsibilities, like doing the laundry, to his chore inbox. You need time to relax!
Share Some Sacrifices
As a mama-to-be, you've given up a lot to grow your little peanut for nine months. You waved goodbye to alcohol, peeing like a normal person has become a distant memory and finding a comfortable sleeping position is actually impossible. Time to level the playing field — it doesn't just have to be you making the sacrifices! Take some time to brainstorm with your partner something he could give up — and strictly enforce it!
What's Up Doc?
As a mom, going to doctor appointments solo can be a very isolating experience. Having your partner physically in attendance for every appointment is a great way to bring you even closer. Not only will he have a significantly better understanding of what you are going through on a biological level, he'll be present for every major milestone.
Extra Lovin'
A super easy way for your partner to show support is by being extra kind to your body.
… with his body. Back and neck rubs are a great place to begin. But sex is always a fun, enjoyable option if you're feeling up to it. Any way in which your partner can ease some of your physical discomfort is definitely proof of support. Let him get creative, he might pleasantly surprise you!
Pregnancy can be tough, mamas. You're carrying the biggest responsibility for you and your partner for the time being, so let them return the favor when they can. It's not your job to sweat the small stuff for the next nine months, so just kick back and relax!
---
Items of the Day

---
Join the other 1,000,000+ expecting mamas who love Bump Boxes.