Our Fave Maternity Leggings this Season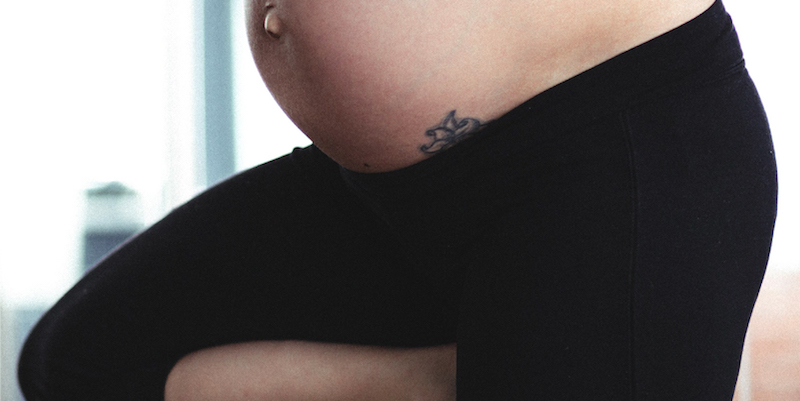 We don't know about you, but we love leggings here at Bump Boxes!  Leggings are comfortable, versatile, and the next best thing to wearing pajamas every day!  And you don't have to miss out during pregnancy — the maternity leggings market is huge!  No one loves stretchy clothes quite like a woman sporting a bump!
When shopping for maternity leggings, there are a few features you can look for — full support, panels to offer full bump coverage, low rise, etc.  The key is to find what makes you most comfortable, and if you'll be choosing investment pieces that can be worn after pregnancy, or if you just need some to get you through in a pinch!  We've got you covered, though — we've rounded up our absolute fave maternity leggings!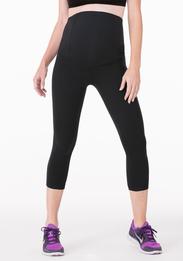 We love these cute and sporty maternity leggings for hitting the gym and running our errands!  Even better?  The crossover panel offers back support as your belly grows and keeps you cool!  Plus, these are guaranteed no-slipping!  You can snag them here.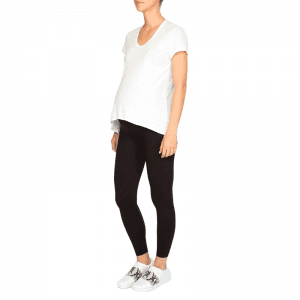 These comfy maternity leggings from Spanx are designed to grow with you and continue to last after pregnancy!  The over the bump high waist offers a smooth look and support without adding pressure or compression to your bump.  You can snag a pair here!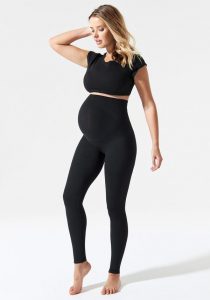 These are those live-in type of leggings — you know, the ones you might wear for too many days in a row before washing!  The buttery soft fabric and seam-free support ensures maximum comfort, and they're super durable!  Grab them here.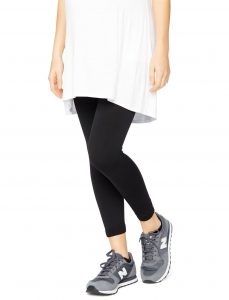 As the weather gets cooler, these fleece-lined maternity leggings will be an absolute must!  With bump support, soft and warm fleece lining, and the ankle length, these will be on repeat all winter!  Grab yours to snuggle up in here!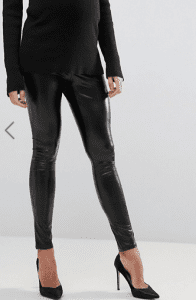 You'll love the sexy look of these leggings, and won't have to give up any comfort to get it!  These supportive leggings add a fun and dressy vibe to any outfit — perfect for your holiday parties, Mama!  Snag them here!
So let's talk leggings, Mama!  Which brand are your must-haves throughout the fall and winter seasons?
Join the other 1,000,000+ expecting mamas who love Bump Boxes.