Our Top Pregnancy Photoshoot Ideas This Season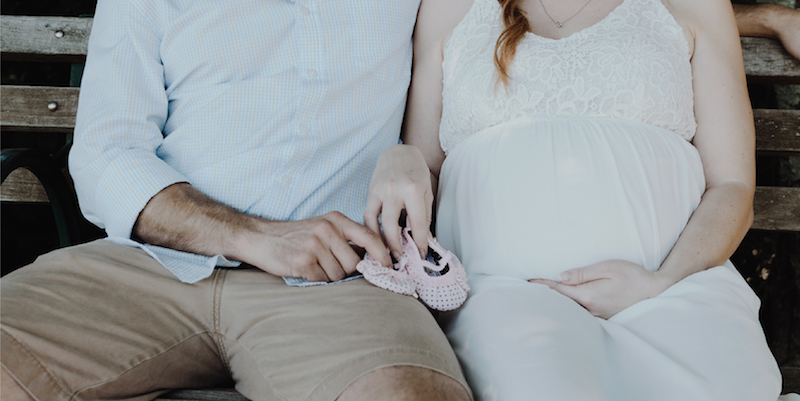 If you're anything like us while pregnant, you've been sporting a messy bun for going on three days, your fave sweats could use a washing, and coughing gives your bladder the green light.
To put it simply-pregnancy doesn't always make it easy to feel beautiful. Our bodies are constantly growing and adapting to accommodate the demanding needs of motherhood. Yet as mamas-to-be we all manage to push through by sharing one thing in common- the excitement of recording every major milestone until the big day!
While saving ultrasound photos are a great way to document a pregnancy, a photoshoot provides a more intimate opportunity to capture and cherish every honest, gorgeous moment with mom in the spotlight. It's up to you whether you want to keep it simple, go all out, or find a happy medium. Regardless of what approach you take, we're here to send some inspirational vibes your way!
Sultry Silhouettes
Silhouette photos are guaranteed stunners mamas! The secret to these simple yet elegant photos is a colorful or well-lit background. It gives the subject a dark shape that truly pops!
The Windswept, Flowy Dress
A long flowy dress with a windswept scarf or trail make for some powerful pregnancy photos! The contrast between the vibrant dress and natural landscape make that mama look like an absolute goddess!
Paint the Bump
Transform your bump into a beautiful work of art! Whether you decide to hire a belly painter (yes, they exist!) or have a friend or family member paint it for you, you'll be sure to have some wonderful keepsakes!
Generate Some Giggles
While pregnancy photoshoots typically utilize romantic, tranquil imagery, other equally appealing approaches also exist. Using humor to capture a pregnancy is a fun way to express your comedic abilities and document your journey!
Location, Location, Location!
While many mamas have their pregnancy photos shot at home, venturing outdoors to take advantage of beautiful scenery can make for some especially artsy photos! Have any favorite places you can think of mamas?
Include Your Partner
Even though your partner may not be physically contributing to your pregnancy, that doesn't mean they aren't just as excited as you are! Involving your partner in your photoshoot is a great way to capture the love and excitement throughout your shared journey.
A pregnancy photoshoot is a great reason to get dressed up (or down!) and feel good about yourself. The added bonus of being able to share or relive the moment at your convenience makes it a mama-must!