Recovering From Childbirth: Everything You Should Know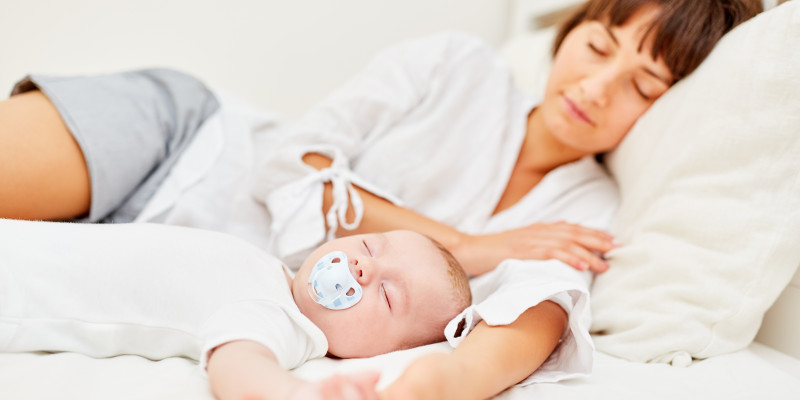 It's no secret that childbirth is tough. It's all worth it when you hold your beautiful baby for the first time, but it puts your body through an awful lot beforehand. This means there's a lot of recovery to go through. We always recommend following your healthcare provider's recovery instructions to a T, but these tips can help recovery go a little smoother. Whether you had a vaginal delivery or C-section, here's everything you should know.
Vaginal Delivery
Sitz Baths. Sitz baths can be wonderful for the healing process following delivery. Not only do they cleanse the perineum (the area near your vulva prone to tearing), but they boost blood flow to promote healing. They also offer relief from soreness and inflammation … so grab a sitz or bath powder and get to soaking.
Perineal Massage. Similar to the above, giving extra attention to your perineum is one of the best things you can do. If you experienced tearing during delivery, you're going to have some scar tissue coming in that can tighten and cause serious discomfort. You can help alleviate this by giving yourself (or having a partner give) a perineal massage. You can read more about how to perform your massage from the American Pregnancy Association. Tip! Beginning perineal massage as early as 34 weeks into pregnancy can help proactively with tearing.
Do Kegels. Kegels are important during pregnancy, recovery and even after. Kegels are exercises that help build muscles in your pelvic floor. During pregnancy, this can better prepare you for delivery, and post-delivery, it can help with healing and things like incontinence. Continuing the exercises after recovery can lessen your chance of pelvic organ prolapse in the future, as well as pelvic heaviness and even lower back pain.
Mesh Panties. You might laugh now, but mesh panties are the real deal. After delivery, you're going to experience quite a bit of discomfort down there, so you'll appreciate all of the breathability you can get. Not only that, but they're incredibly comfortable — you might even want to keep wearing them after recovery! You'll especially love that you won't mind ruining them with any excess bleeding throughout your recovery process.
Rest. This one may be obvious, but it's SO important. We know sleeping with a newborn is rough, but just taking things slow, keeping those feet up and relaxing as often as possible will do wonders.
Cesarian Section (C-Section)
Pajama Gowns. Invest in some nightgowns! Trust us, pants are not C-Section friendly. Avoid any material rubbing or chafing on your incision by sticking with gowns. Throw one in your hospital bag so you can avoid wearing the hospital gown your whole stay.
Walk, walk, walk. This may seem insane considering the discomfort you're feeling, but moving is a huge step on your road to recovery. Once cleared by your doctor, try to get up and walk as often as possible. It will increase your blood flow, make you feel better and jumpstart your hospital exit.
Stool Softeners. We know it's gross, but trust us on this one.
Belly Binders and Girdles. Pick up a belly binder, girdle or any other supportive garment. Following a C-Section, it can sometimes feel like your insides might fall out at any moment (they won't, we promise!). Help alleviate this discomfort by investing in a garment like a belly binder–it holds things together while you recover.
Rest. Same as above. The BEST thing you can do for your recovering body is to rest. Take the help offered and put those feet up.
Hang in there, Mama! Recovery is only temporary, and before you know it, you'll be back to normal and snuggling that sweet newborn.
Join the other 1,000,000+ expecting mamas who love Bump Boxes.