Spring Baby Names We Are Obsessed With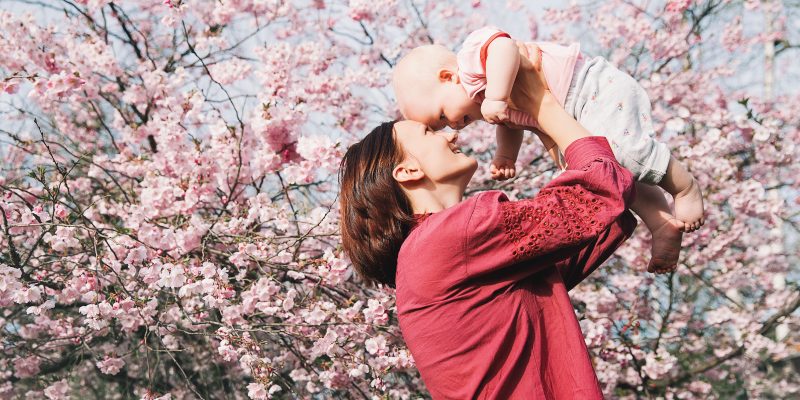 Tis' the season of florals, pastels and sunshine! Not only do we love how beautiful the spring season is, we also love the gorgeous baby names associated with it. If you're looking for a few great name ideas for the season, we have a list of some of our personal favorites.
May
Not only is this a sweet name, but if you're baby is born in May then it's a great choice. The month of May is associated with sunshine, beautiful weather and the blooming of flowers. What's not to love?
Iris
The name Iris is not only associated with a gorgeous flower, but it's also the name of the Greek goddess of the rainbow. Years ago, the name was a symbol for faith, wisdom and valor, and is what led to the original naming of the flower.
Marigold
When we hear this name, we think of sunshine and golden vibes. It's been the name of a handful of characters in English novels and it has a beautiful happy feel to it.
Robin
A name that means bright and shining, it's a sweet option for your little boy or girl.
April
Even though this name isn't as common anymore, it's still a beautiful option. If you're little one is born during the month of April, it's a perfect name.
Anemone
The Greek meaning of Anemone name is "gentle" and it's also the name for the beautiful spring flower. Not only do we love how gorgeous the name is, but it's unique too.
Dewey
A Hebrew baby name that means cherished and beloved. It's a popular boy's name, and it makes us think of the fresh dew that appears on grass in the morning after a night of calming rain storms.
Primrose
In Latin, this name means the "first rose." It adds something special to the common baby name, Rose, and would be perfect for any beautiful little girl.
Lilly
Fun fact: The Lilly flower is derived from the Latin word, Lilium, and represents purity, beauty and innocence. It's also commonly known as an English baby name. This name is more common, but it's one of our favorites!
Brooke
Also thought of as a small gentle stream in nature, it's a very popular female name. On occasion, it's a boy name too. Either way, it's a wonderful option for any sweet baby.
Sonny
A name typically for males, "Sonny" makes us think of sunshine and warmth. It's a great spring name!
Join the other 1,000,000+ expecting mamas who love Bump Boxes.