Spring Pregnancy Announcements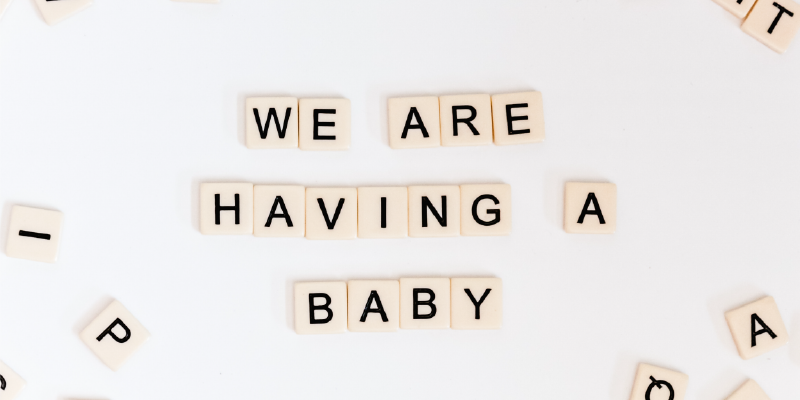 As they say, April Showers bring….babies?!  Spring is such a big time for pregnancy announcements as mamas everywhere are bursting with news in warmer weather!  And the higher temps paired with pretty florals give us all the heart eyes when paired with baby announcements!  We're on the blog today to round up some of our fave spring pregnancy announcements!
We are seriously in love with this adorable printable from Etsy!  With an adorably bright printout each month, and the cutest heart around baby's expected arrival, this is sure to warm anyone's heart!  Pair with springtime florals and wood slab centerpieces, and you have the perfect spring pregnancy announcement!  You can snag the printable here.
So this spring pregnancy announcement has more beachy, summertime vibes, but we'll take it!  Enjoy an extra early babymoon and snap an adorable pic to share with everyone back home!  We're pretty obsessed with her floppy hat with the cutest announcement!  Talk about a memory to cherish!  You can see this mama's original post here.
Okay, over at Bump Boxes, we're a bunch of suckers for Easter pregnancy announcements!  We love the new life theme carried over to the tiny human you'll be growing!  And we love that this faux chalkboard printable from Etsy gives you all of the cute without any of the chalky mess!  You can find it here.
There's nothing wrong with a simple and sweet pregnancy announcement to share with your nearest and dearest!  We love how this one combines springy florals and tiny baby shoes to round out the sweet image!  You can see this mama's original post over here.
Make sure to tag us in your spring pregnancy announcement!  Announcing is such an exciting time!  So tell us, mamas–when did you announce your little one?