The Baby Shower Gifts I Wish I Would Have Registered For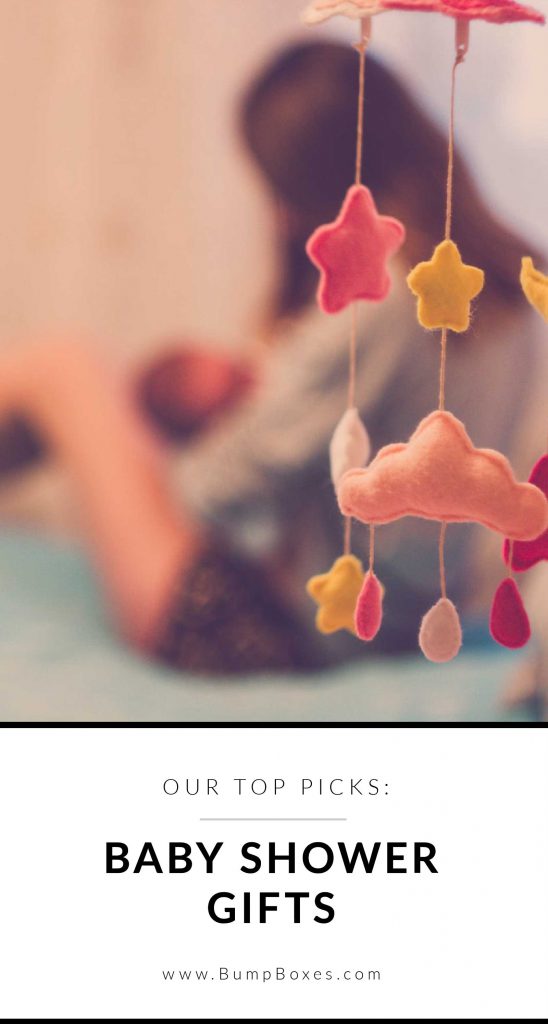 Here's a little slice of the future that new parents will love: The Why Cry Baby Crying Analyzer. This is way too cool – it can analyze and track the vocal patterns in a baby's cries and give you a clinically certified 90% accurate reason for them. Is baby hungry? Bored? Wonder no more! Thanks science!
This is an awesome little sleep helper that is beyond worth it for mommies of newborns. Sometimes you're just a little too exhausted to sing lullabies for 45 minutes! The HoMedics Soundspa produces soothing noises – pretty close to what baby is used to hearing in the womb – that will lull her right to sleep. Plus it can be clipped to strollers, cribs, diaper bags, or wherever you want.

Sophie La Girafe is a fantastic all-rubber baby toy that will stimulate your child's senses. Designed for babies of any stage of development, Sophie is fun to play with, easy to clean, and very adorable. She's also made out of non-toxic and additive free rubber, so she will make a 100% safe toy for any baby!
Here's a concept: no more dropped bottles or pacifiers. Just imagine it!  This cute and colorful vest was invented by a mom of four, so it was literally kid tested and mom approved!
Found in the October Sample Box, this baby music download is unlike any lullaby album you've ever heard. Jammy Jams has taken some of the top pop hits of 2014 and 2015 and Jam-ified them into the perfect sleepytime tunes. Your little one will drift off to Daft Punk, Katy Perry, and more! Jam on!
Another scientific advancement in baby technology! This bowl harnesses the power of the Gyroscope to defy gravity for the most scientifically-advanced snack time imaginable. Say goodbye to spills!
(Photo credit: My Subscription Addiction)
What beats one perfect gift? How about months upon months of perfect gifts! A subscription to Bump Boxes will provide the ideal baby products for any baby aged newborn to one year old. We also offer lovely sample boxes to help you get a taste of the best, safest mommy and baby supplies out there. Take the guesswork out of giving a gift!
After baby's big debut, you're going to feel a major urge to document and take tons of pictures. If it's worth doing, it's worth doing right! Baby onesie stickers are an adorable way to log the first year of your baby's life. They're like an instant photo op! In boy, girl, and neutral designs, these baby onesie stickers take the cake at any baby shower.
Alright, this one needs to be on your registry simply because nobody is going to think of it. Babyproofing your house is extremely important, and this cover makes it easy and convenient. Skip the hassle of taking the cover off every time and make like the cha-cha slide: Slide to the right! Slide to the left!
Something you'll quickly notice about your little one: babies spend a lot of time on the floor, and floors are very dirty. Wherever you take your bundle of joy, why not take along a tiny bundle of clean floor for them to play on? The monkey mat provides a 5×5 foot clean surface that's so lightweight you'll forget you bring it everywhere.
What says "baby shower" more than a diaper cake? For the uninitiated, a diaper cake is NOT an actual dessert! This craft is super fun to put together and makes a festive centerpiece. Just add diapers!
The ultimate pregnancy socks. You read that right! You wouldn't have imagined that a pair of grippy, soft, comfortable and heart-covered socks would be a must for your pregnancy, but walking around the house barefoot starts to get old fast.  Plus, these are perfect for wearing at the hospital when delivery day is finally here!
When baby's tiny teeth start to show up, you're going to hear about it. A lot. Be prepared with this fantastic teether/toothbrush combo! Made of high quality silicone, this awesome teether can help your little one learn to use a toothbrush as early as 3-4 months.