The Best Gifts for the Pregnant Mama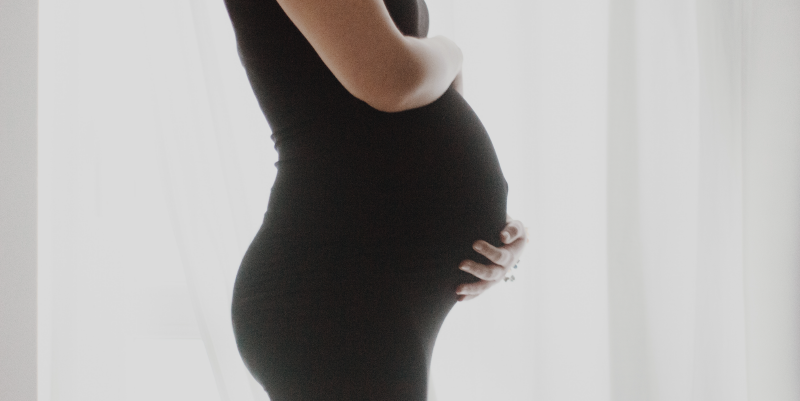 Shopping for an expecting mama this year? It can be hard to decide what a new mom needs outside of the baby products she's registered for! To really give her a gift that's meaningful, try focusing a little more on the mama behind the bump. To get your creative juices flowing, we've curated a great list of products meant to treat and spoil her as she waits for that little one's arrival. Here are some of the best gifts for the pregnant mama!
Keep her comfy. Being pregnant isn't easy, and it definitely isn't always comfortable! Help that pregnant mama at least lounge comfortably with a nice robe! She'll love the slinky feeling, and the way it doesn't hug her bump too tight!
Natori 'Shangri-La' Robe – $78
Keep her hydrated. During pregnancy, it's imperative that expecting mamas stay hydrated. Expecting moms have to nourish their own bodies, as well as that growing babe. Remind her to keep that water intake level up with a nice water bottle. We love this one that lights up to remind her when to take another drink!
Hidrate Spark Water Bottle – $45
Help her remember the journey. Pregnancy can be a whirlwind of experiences, so help her remember the special ones with a beautiful pregnancy journal! She'll love looking back on the journey that created her little one, and the darling pages makes the journal a delightful keepsake!
Studio Oh! 'Bump for Joy' Pregnancy Journal – $18
Support her. Trust us when we say every pregnant mama needs a pregnancy pillow! It's an absolute lifesaver every night as she tries to find a comfortable position to sleep. Made to hug the new curves of her body and support both her bump and her spine, the pregnancy pillow is guaranteed to be the best gift she's ever received!
Leachco 'Back n Belly Chic' Contoured Pregnancy Support Pillow – $100
Keep her calm. When hormones are running rampant, it's especially important to keep stress levels low — both for mama's health and the growing baby! Help her find her point of zen with a beautiful, soft-lit essential oil diffuser.  With scents to calm, relax, and even lull you to sleep, she's sure to find peace and quiet with one of these around!
Vitruvi Porcelain Essential Oil Diffuser – $119
As she grows this tiny human, the expecting mama in your life will be so grateful you thought of her and how to make her life easier. Gifts that come straight from the heart are the best kind of gifts to give — and receive!
Join the other 1,000,000+ expecting mamas who love Bump Boxes.