The Best Maternity Wear for All of Those Holiday Parties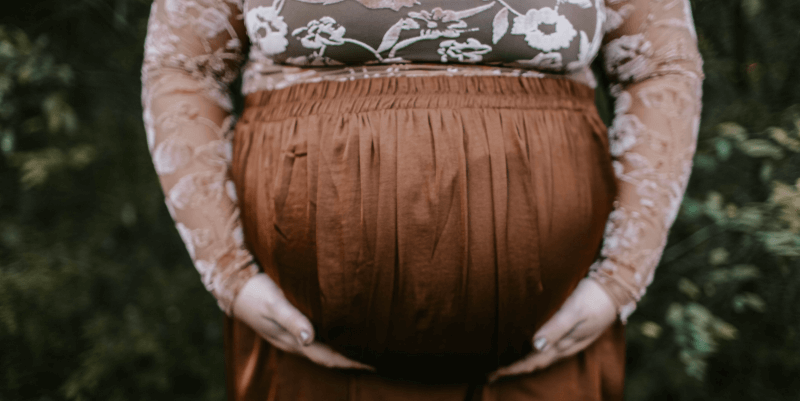 It's about that time of year when you get an invite to a different party almost every day!  Everyone loves a good holiday party — the glitz, the drinks, the delicious appetizers.  But when you're pregnant, it brings around a different problem — what on earth are you going to wear?!
Thankfully, as the weather dips, the cozy clothes come out, and maternity dresswear is no exception!  Think flowing skirts, long sleeves, and a whole lot of glitter, Mama!  Get ready to go shopping — we've rounded up our top picks for holiday maternity wear, and you're going to be a showstopper!
The tulle, the sequins, this dress is an absolute stunner!  And you'll love the room it gives your bump, while still offering a flattering figure!
Very few places do maternity wear quite like Pink Blush!  This mini dress will give you all the glam vibes you're hoping for, room for the bump, and a super flattering figure!  Pair with your fave pumps and off you go!
For a slightly more casual look, we are loving this polka dot dress by Isabella Oliver Freda!  You'll love how comfy it is, and everyone else will love the tie front detail and eye-catching pattern!
This velvet number is a little bit demure, and a whole lot of class!  You'll feel like an absolute bombshell and stay warm and cozy — talk about a win!
We absolutely love the pop of color this dress will bring to any party, and the lace detail gives you just enough glam to turn heads!
Speaking of turning heads, this dress will dazzle coworkers, friends, and family alike!  The lace neckline is a little sultry, while the flowy sleeves and wrap front let you feel comfortable and let you breathe!
We're pretty sure this sparkling number speaks for itself, mamas!
So grab your fave, dig that cute clutch out of your closet, throw on those comfortable heels (we know you have a pair), and hit that party, Mama!