Unicorn Pregnancy Products We Are Loving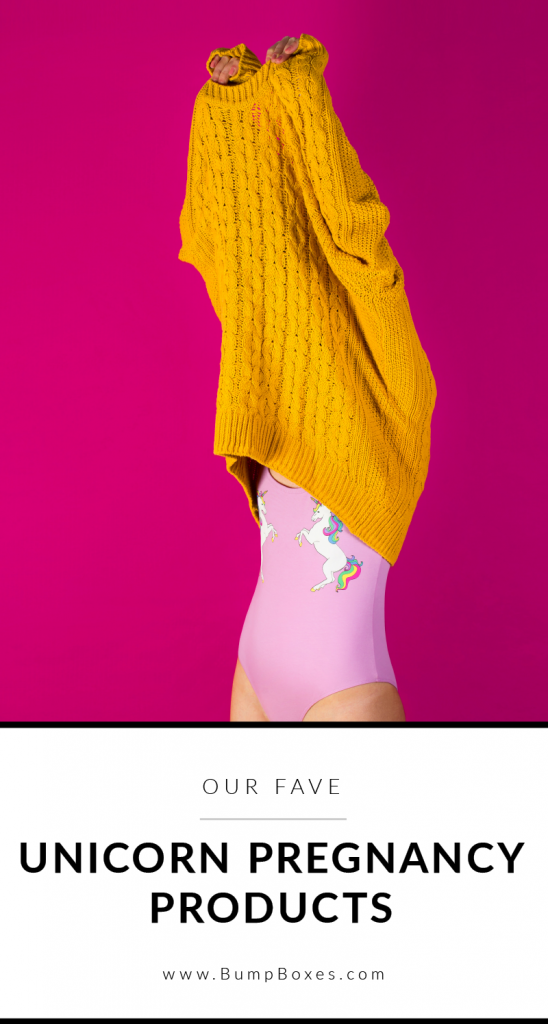 Who here loves fairytales? We know we do!
We're adding a bit of magical fun to the blog this week! Unicorns are the latest obsession, and we can see why. They are beautiful creatures who not only represent childhood, but they are also a symbol of enchantment and innocence. If you're looking to add a bit of magic to your pregnancy, we have the perfect ideas for you!
Baby Shower Invitation
A dash of pink and a splash of magic. These beautiful watercolor invitations add a bit of fun to any baby shower, and they'll get your guests excited about the wonderful journey you're inviting them to embark on! Get a digital copy of this invite on Etsy for $14. (Paper is also available for a separate price).
Nursery Fur Unicorn Bath Wrap
Wrap your little one in this adorable and incredibly soft bath wrap! Not does it keep your baby warm after a clean bath, but it adds some magic to bathtime. You can find this on Pottery Barn Kids for $39.50.
Nursery Unicorn Faux Fur Plush Rocker
A great addition to any nursery! Not only does this rocker serve as a cute decoration piece, but when your baby reaches eighteen months they can take it for a magical ride. You can even personalize it and add your little one's name. How adorable is that? Get this item on Pottery Barn Kids for $169.
Unicorn Dreams Wall Art By Minted
Pinch us, we're dreaming. This wall art adds enchantment to your baby's nursery and tells the story of unicorn dreams and magical fairytales. Take a trip to the stars and find this beautiful piece on Pottery Barn Kids for $63.
Unicorn Faux Fur Plush Collection
A unicorn your little one can hug. This loveable plush is super soft and great to play with at any age. Not to mention, it's a fun way to decorate the nursery! You can purchase one on Pottery Barn Kids for $29-or go big and buy the big one for $39.
Rosie Pope 5-Pack Rainbow Bibs
Lunchtime can get messy, but these colorful bibs will catch the mess. They are efficient and fun, and we are seriously loving them! So if you're feeling rainbows and unicorns, grab a pack of these at Bed Bath & Body for $11.99.