Using a Pregnancy Journal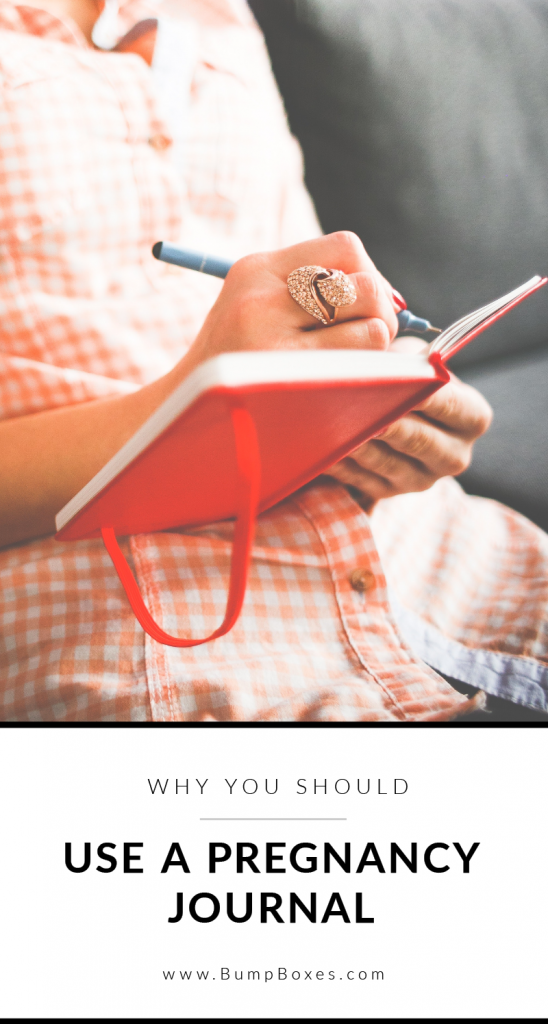 Pregnancy is such a beautiful time in a woman's life, but can often get sidelined with preparing for baby!  However, taking the time to appreciate the things your body is going through and doing can really impact the way you approach pregnancy and baby's birth.  A great way to do this is by creating a pregnancy journal!  There are so many options out there for mama's to choose from–you can buy pre-made or create your own.  But we're here to break down the best ways to approach your pregnancy journal!
How to Get Started
Of course the first thing would be to choose your pregnancy journal!  With so many options out there for cute pre-made journals, it's hard to go wrong.  But Pinterest offers a great deal of templates and ideas if you want to build your own exactly how you'd like!  The important part is just finding a journal that works best for you.
After choosing your journal, it can be hard to make writing about your pregnancy a habit!  We suggest trying to make a point to write every day.  Whether you can spare 10 minutes or an hour, it's a great practice to reflect on your pregnancy and how you're feeling each day.  It can also turn it into a habit instead of feeling like a chore!
The most important thing to remember when starting your journal, mamas, is that this is for you.  It's not necessary to be a world famous writer, or create the most artistic doodles to decorate the pages.  Just write.  Don't feel the need to edit or censor–the best journals come from writing out of raw emotion.  Welcome any tear stains–happy or sad!
What to Include
The big moments.  This one might be obvious.  Include the day you found out you were pregnant, your first sonogram, any of baby's big milestones!  These are the moments that you know you'll want to remember down the road, and share with baby once they're older!  
Stats.  When you're attending doctor appointment after doctor appointment, it can be hard to remember all the information you're given!  Your pregnancy journal is a great place to record all of this–baby's heart rate, your blood pressure, baby's size.  Not only will you enjoy seeing baby's growth in a record, but keeping track can help find anything concerning before it's an issue!
Pictures.  This is a big one.  So many mamas don't take photos to track their pregnancy, and later hate that they only have candids they don't love!  Whether you keep a weekly or sporadic photo record, you'll love seeing how your belly grew with baby inside.  Beyond that, include family photos, anything you deem notable, and of course, sonograms!  You will love having these memories to look back on, mama.
How you're feeling.  We know that sometimes pregnancy has some unpleasant symptoms, and you might not think to track those!  However, being able to look back and read about how you struggled in your first trimester can help you better appreciate and enjoy how great the second trimester is!  Keeping track of your symptoms and feelings can help you keep your medical provider in the loop as well!
Letters to baby.  This one might be our favorite addition to a pregnancy journal!  Take some time once a week to write a letter to your growing little one–let them know how you're feeling, and how much more you love them with each passing day.  One day, this will be a treasure you will both cherish!
Keeping a pregnancy journal is such an incredible way to enjoy and remember your pregnancy!  Even better, you'll be better prepared for when it's time to start the baby book!  Journaling can be a great way to get some you-time in an otherwise hectic time.