You're Pregnant! Now What?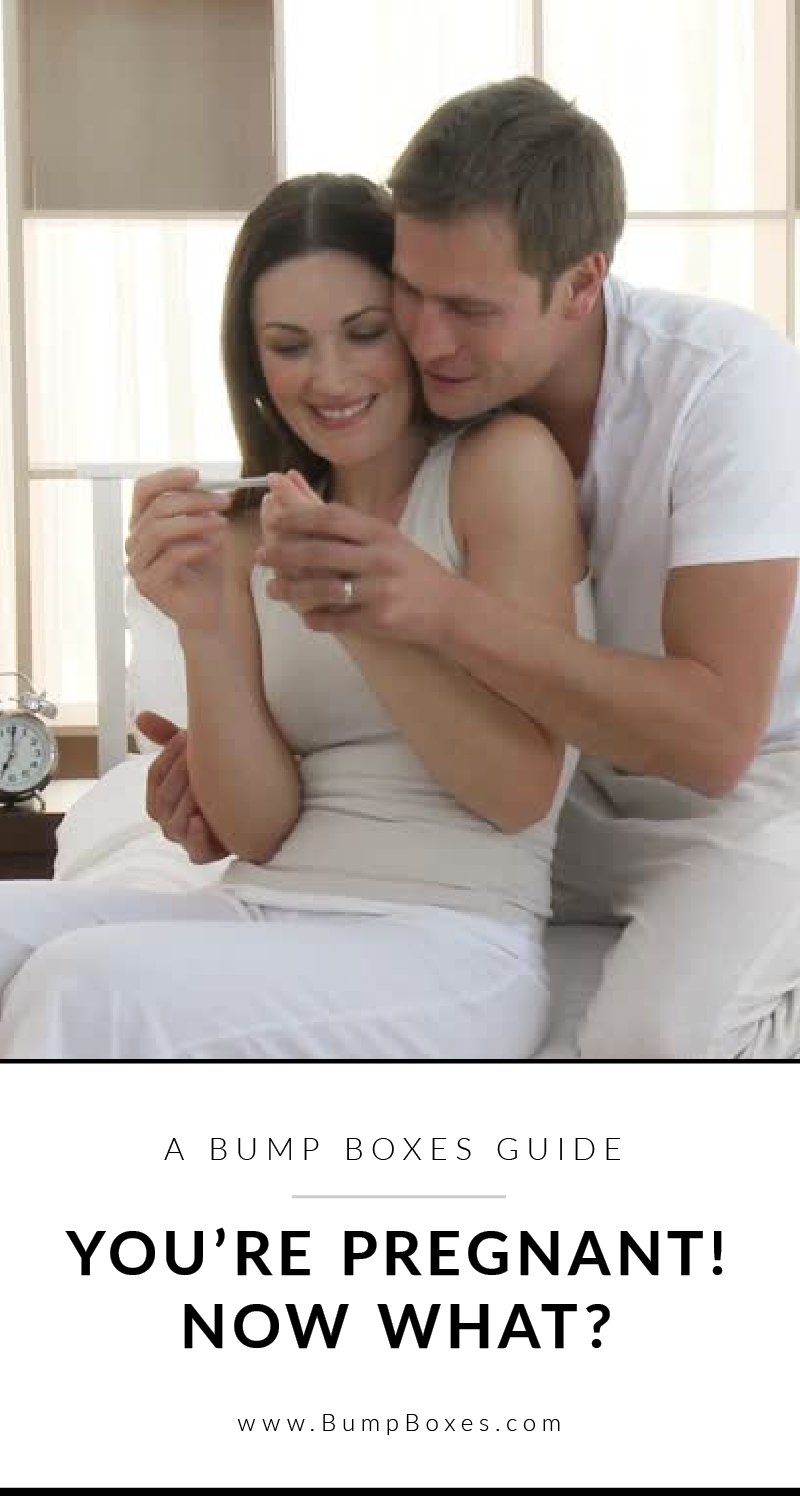 There they are–those elusive two lines on your pregnancy test!  You're pregnant!  But wait…now what?  Where do you even begin to prepare for this tiny life?  Believe it or not, mama, there are a number of things you can get done even before those magical 12 weeks are past.  So before you share the sweet news that you're pregnant with the world, we're breaking down the things you should do first!

Decide if you will tell your partner
Whether your partner will be in the picture or not, now is the time to decide if you'd like them to know!  They can be a great form of support as everything else unfolds, and can certainly assist you with all of the upcoming tasks and doctor appointments!  If you choose not to tell your partner, we do suggest finding someone to use as that support system instead.  You shouldn't  have to weather your pregnancy journey alone!
Start popping those prenatals
If you haven't already, now is the time to start taking prenatal vitamins!  Check out our blog here on what to look for in a prenatal and decide which one is best for you!  These vitamins are imperative in supporting your body and your growing little one!
Find and make an appointment with a doctor
Finding a healthcare provider for your pregnancy is quite possibly the most important thing you need to do!  This will ensure that your pregnancy is on track, make sure you don't have an at-risk pregnancy, and most importantly, watch baby's growth and development!
Get healthy
If you aren't already, start adjusting your diet to make sure it is balanced and healthy, as well as up your daily water intake!  You are now eating for two, and growing a human!  It's important to add lots of lean protein (poultry, fish, beans, cheese) and whole grains to your diet to help both of you grow correctly!  Start working your water intake to 90oz a day–we know it sounds crazy, but so important!
Start a pregnancy journal
Don't forget a thing!  Pregnancy is a beautiful chapter in life, and journaling your progress can make it so much more memorable!  Grab that camera, start taking those bump pics (you'll LOVE seeing how little it used to be!) and write baby a few letters about all these feelings you have!  Read all our tips on pregnancy journaling here.
Use. That. Stretchmark. Cream.
Your bump may be small (or seem non-existent!) but staying moisturized will do wonders for your skin in avoiding stretchmarks!  Try to make it a habit early on to slather some belly butter on in the morning, at night, and after showers.  Trust us!  We love this butter here.
Mama, the important thing is to revel in this exciting moment.  You're pregnant!  You're going to be bringing a tiny human into this world–one of the most important jobs a woman could have.  Get ready for the best day of your life!