Babymoon Packing Checklist: Essentials You Need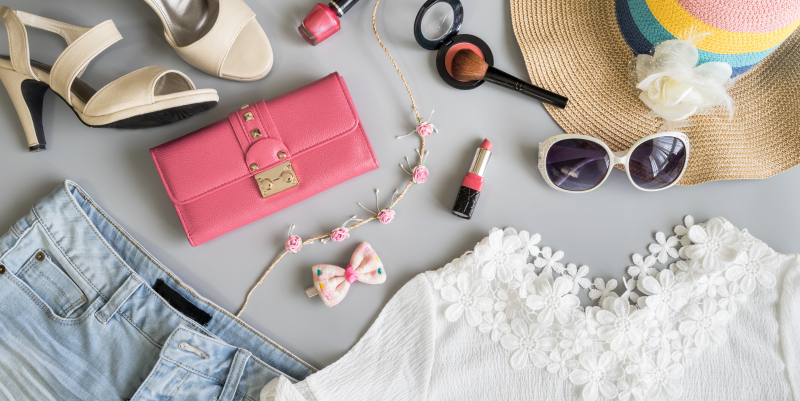 It's the last big hurrah before your lives change forever: babymoon time! Expecting parents know that once a baby arrives, vacationing takes on a different meaning. Which makes a babymoon the perfect opportunity to spend quality time together before two become three. Whether you're beach bound, headed to the mountains or going from spa to "ahhhh," you'll need the perfect babymoon essentials. In order for you to have the time of your life and return home with the fondest memories, we've put together this babymoon packing checklist.
Babymooning in style with the essentials
A well-packed trip starts with the essentials. The items below have you covered (literally, and figuratively) so that you can babymoon in style!
The perfect swimwear
Swimsuits are having a moment. And the styles are endlessly chic whether you're sporting a bikini or rocking a one-piece. With your body going through more changes than ever, you'll need a suit that makes you feel both confident and comfortable. Plus, there are tons of brands that cater to mamas-to-be with comfortable swimsuits that support your growing bump.
The perfect sundress
Easy, breezy maxi dresses are perfect for pregnant mamas. Be sure to pack styles that can go from day-to-night with ease. Lightweight, breathable fabric drape perfectly over your growing bump and won't cause you to get too hot.

The perfect getaway tote
Stash away your vacation essentials in a stylish tote. You can't go wrong with the perfect summer bag. And the best part is that it doubles as a chic diaper bag or purse to gather diapers and bottles for on-the-go storage.
The perfect shade
And we don't mean a snide remark! You'll need a big, floppy hat to keep the sun and sand out of your eyes. Stroll around in style while your eyes are shielded from the sun's harmful rays. A chic hat is the perfect accessory to make you glamorous when you feel anything but!
The perfect footwear
You're probably experiencing swollen feet so while you're exploring the exotic locale, you want to feel comfortable. Be sure to choose shoes that have good arch support and provide plenty of cushion. Pair a set of basic flats for daytime and a jeweled or pompom-adorned set for the evening — it's a fiesta for your feet!
The perfect loungewear
Even though you're jet setting on vacation, plenty of relaxation should be on the agenda. Take cozy loungewear that encourages you to put your feet up. And don't forget, your temperature can fluctuate a lot while you're pregnant so pack a few different options or items you can layer.
The perfect luggage
Why not travel in style for your babymoon, you can opt for full-on chic now knowing your first vacation with baby will be all about function. Give your getaway a touch of glamour and choose a fun print, making it a travel must-have.
The perfect sunnies
Mask your sleep-deprived eyes with a fabulous pair of sunnies. Statement shades offer style and plenty of oversized coverage for bright days. Just because you're expecting a baby doesn't mean you have to sacrifice fashion-forward style.
Other babymoon checklist items for all getaways
This list covers all the the items you'll need for your babymoon destination, no matter where you're going or how you'll get there.
Water bottle: hydration is essential during pregnancy and you should make sure you have plenty of water everywhere you go.
Prenatal vitamins, charts and any medical notes, including emergency contact details for your doctor, midwife, OBGYN, etc.
Insurance documents: make sure you're both covered, and if you're traveling somewhat close to your due date check to be sure your medical insurance covers the baby if he/she is born prematurely.
Plenty of sunscreen: your more sensitive to sunlight when you're pregnant so be sure you have more than you need. No need to ruin your babymoon with a sunburn.
Compression stockings: if you're flying or traveling abroad you need to make sure your circulation keeps flowing.
Medication for common ailments like heartburn, headache or hemorrhoids
A list of foods to avoid while you're pregnant, this is especially useful if you're traveling abroad.
All of these items will ensure you are prepared for the ultimate babymoon. But the one thing you really need to remember is to rest and relax. This is a time to cherish with your partner before your relationship changes and spending time building your bond is the only essential you really need.
Join the other 1,000,000+ expecting mamas who love Bump Boxes.