Most Popular Baby Names for 2019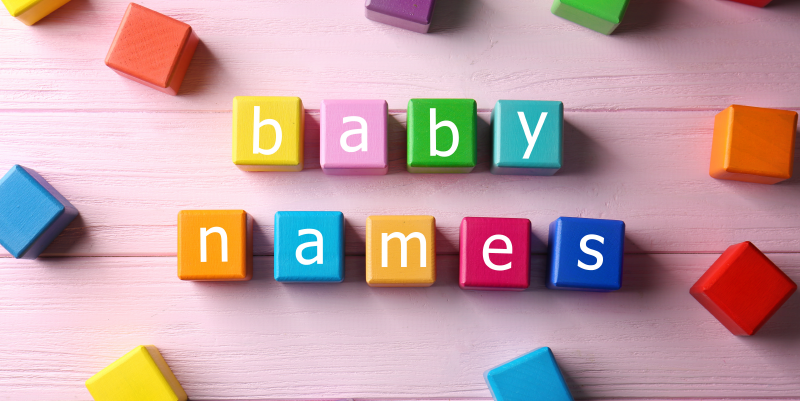 Thanks to our lovey-dovey feelings around the holidays, December is routinely a month when the largest number of couples get pregnant. That also means that when January rolls around, expecting parents are tossing around baby names. So what names can we expect for 2019's new arrivals? Which recent favorites are bound to take off in a big way? Here are the most popular baby names for 2019. Take notes expecting parents, these are the hottest baby names RN!
Popular Picks for Boys
The Social Security Administration (SSA) keeps track of baby name popularity and their records actually date back to the 1880s. Right now, these are the top 10 most popular baby names for 2019 and given to baby boys:
Liam
Noah
William
James
Logan
Benjamin
Mason
Elijah
Oliver
Jacob
Popular Picks for Girls
According to the SSA, reigning champs for girls reveal we're all about names that end in "a" and have been for awhile. Look for these favorites for girls to carry on into next year:
Emma

Olivia

Ava

Isabella

Sophia

Mia

Charlotte

Amelia

Evelyn

Abigail
Breakout Names for Boys and Girls
According to BabyCenter, these baby name picks are about to break through and land on the top 10 lists. For girls, they are: Aria, Riley, Layla, Zoe and Harper. The boy names just under the bubble are Jackson, Aiden, Caden, Grayson and Lucas.
Biggest Jumps in Popularity
We can also count on the SSA to keep track of the names that experience a huge jump in popularity year over year. Overall, the name Oaklynn increased by 1,072 spots for girls, and both Oaklee and Oakley saw big jumps for boys. These fast-rising names for girls also saw big jumps:
Ensley

Dream

Melania

Emberly

Octavia
While the following names for boys are climbing the charts fast and may crack the top 10 for 2020:
Wells

Kairo

Caspian

Nova

Colson
If you're parents who are sticking to tradition and don't succumb to trends when it comes to baby names, you can check the name you have in mind to see its overall popularity. BabyCenter has a baby name finder that shows the name meaning, origin, popularity and related names. You can also check the 50 most popular names for both boys and girls in 2019 according to BabyCenter. Calm your first-trimester nerves and consider this your starting point for your baby's moniker!
Join the other 1,000,000+ expecting mamas who love Bump Boxes.


---
What baby names will be popular in 2020?
Baby names popular for girls in 2020 are projected to include:
• Adah
• Reese
• Mika
• Paisley
• Amina
• Teagan
• Nova
• Aura
• Pearl
• Billie

Baby names popular for boys in 2020 are projected to include:
• Austin
• Alva
• Acacius
• Tate
• Diego
• Easton
• Lucius
• Cash
• Ash
• Luca
What is the most common name in 2019?
Based on information from the Social Security Administration, the most common girl and boy names are Emma and Liam, respectively. Topping another list of the most common names in 2019 are Isla (girl) and Milo (boy).
What is the most popular baby names for 2018?
The most popular girl baby names for 2018 are: 
Emma
• Olivia
• Ava
• Isabella
• Sophia
• Charlotte
• Mia
• Amelia
• Harper
• Evelyn

The most popular boy baby names for 2018 are:
• Liam
• Noah
• William
• James
• Oliver
• Benjamin
• Elijah
• Lucas
• Mason
• Logan
What are the top 10 boy names?
The top 10 boy names based on the Social Security Administration are:
• Liam
• Noah
• William
• James
• Oliver
• Benjamin
• Elijah
• Lucas
• Mason
• Logan
Suggested for you: