Best baby gear to save you time in 2020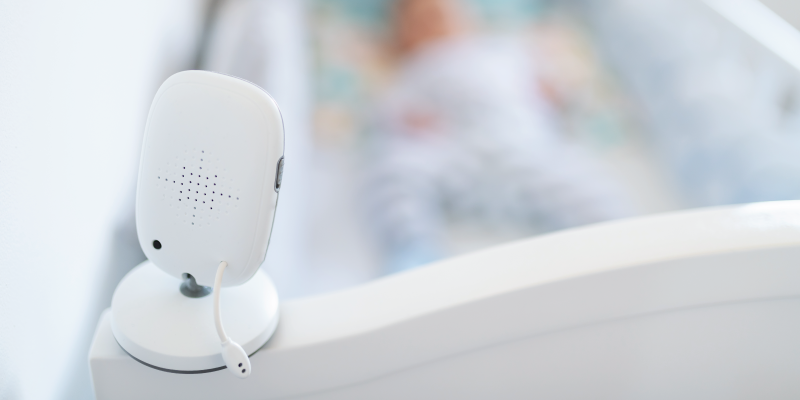 You have a new bundle on the way — hooray! As you scour all the blogs, social posts and pins, you'll likely be wondering "what baby items do I really need?" Beyond the basics like diapers and wipes, some items just have a way of making life easier. And what new mom doesn't need more time and energy to care for a newborn? We'll wait. So whether you're looking for a cutting-edge baby monitor or a stuffed animal that will shush your little one back to sleep, here is the best baby gear that will save you time in 2020.
Skip Hop Cry-Activated Soother, $40
Fussy baby keeping you awake at night? Or the day? Or 24/7? The Skip Hop Cry-Activated Soother can be attached to the crib and has a sensor that automatically responds to cries with songs, nature sounds or your recorded voice. So you can keep baby sleeping no matter what unexpected noises creep up.
Infant Optics DXR-8 Video Baby Monitor, $165
Having a set of eyes on your baby can alleviate most new parents' stress. The Infant Optics DXR-8 Video Baby Monitor is a monitor and then some. It runs without the need for WiFi and you don't have to store the footage. It also has night vision, temperature settings and zoom features.
FeverFrida Bluetooth Thermometer, $69.99
The last thing any parent wants to do is leave a baby running a fever. Now you don't have to! The FeverFrida Bluetooth iThermometer allows parents to remotely monitor real-time temperature using any smart device. You'll get an alert when the temperature rises above a certain predetermined place so you can react in a reasonable time and not worry.
Bubzi Co White Noise Sound Machine, $30.95
Raise your hand if you enjoy having a baby up all night?! Thought so. The Bubzi Co. White Noise Sound Machine helps keep little one's content, safe and relaxed as they drift off to sleep listening to 10 different lullabies or your own heartbeat for comfort.
Crane Ultrasonic Cool Mist Humidifier, $39.99
If your little one is coming down with illness, this Crane Ultrasonic Cool Mist Humidifier can relieve cough, sinus infection, nasal congestion, nose bleeds and other cold and flu symptoms. The cool mist increases air moisture for easier breathing and getting a good night's sleep, which is what both baby and mama really need.
Busy Baby Activity Chair, $139
As babies grow, new moms know that it can be hard to keep them entertained. Worry no more! The Busy Baby Activity Chair from Land of Nod is exclusively designed to keep your little one busy and includes a mirror, rattle, squeaky toy and more. It's also made from a soft, sturdy foam so it's safe for even the busiest babies.
Comotomo Baby Bottle Bundle, $53.99
If you're struggling to find the right baby bottles for your little one, the Comotomo Baby Bottle Bundle is a must. The set comes with 5- and 8-ounce bottles and three sets of nipples that are all designed to mimic breastfeeding. This helps with nipple confusion and reduces the chance of colic or your baby rejecting the bottle.
Medela Quick Clean Breastmilk Removal Soap, $6.99
By nature, breastfeeding can be a messy job. And new moms need products that can make cleanup a breeze. Enter: the Medela Quick Clean Breastmilk Removal Soap. It's a safe and hypoallergenic cleaner that can remove stubborn breast milk that's up to three days old.
Is there anything cuter than baby's first bath? With the Puj Tub, you can fit it neatly into your sink (measure first!) and wash your baby without bending over. The soft and comfortable material cradles your baby and then when you're done, it hangs flat for easy and convenient storage.
Looking for a way to free up your arms and multitask with your baby in tow? The MiaMily Carrier has a built-in ergonomic hip seat, a hidden storage pocket and a seat for your baby to sit on. The seat helps to redistribute weight and is perfect for the parents who want more support and storage.
Join the other 1,000,000+ expecting mamas who love Bump Boxes.

Suggested for you: