15 Adorable Gender Reveal Ideas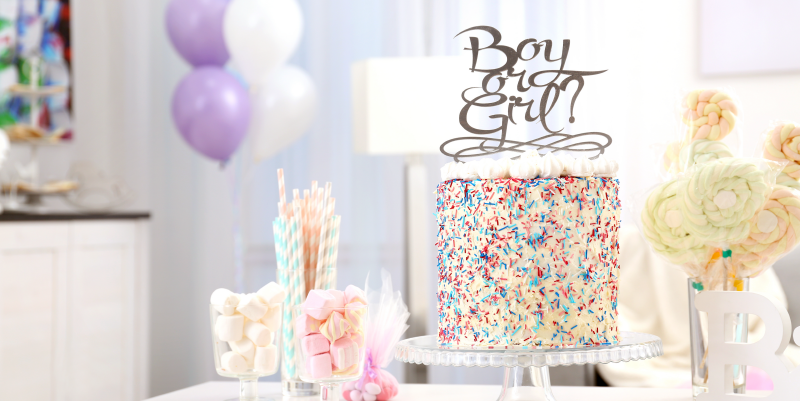 Boy or girl, which will it be? Learning the gender of a baby is an exciting moment for family and friends of the expecting parents. And the question of boy or girl is no longer simply answered but announced or revealed. Turning the gender reveal into a full-blown party and celebration has become an increasingly popular way to find out the sex of your baby. And gender reveal parties keep becoming more and more creative. From sweet and simple to personalized and over-the-top, these gender reveal ideas are fun and unique. Here are 15 adorable gender reveal ideas you can try on for size!
Muchacho or muchacha? Gender reveal piñata!
Is your little one a little lady or a little man? Muchacho or muchacha? Gather your friends for the ultimate fiesta and break open the piñata that explodes with pink or blue confetti.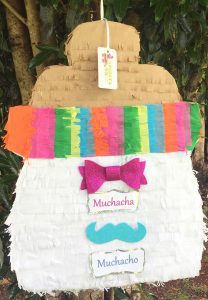 Where's your team spirit? Sports, sports and more sports!
Are you Team Boy or Team Girl? No matter the sport, you can fill a baseball, football, soccer ball or golf ball full of blue or pink powder and then batter up! Take a whack and reveal the gender to your guests.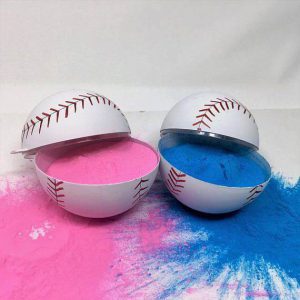 You dropped a bomb on me, babeh!
When your guests arrive, hand them a rubber ducky. When the time comes, ask your guests to put the ducks into a tub of water and drop either a blue or pink bath bomb into it to reveal a boy or girl!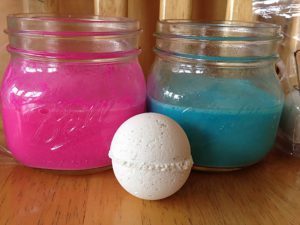 Balloon release: an oldie but a goodie
One of the most classic gender reveal ideas is to decorate a giant box and stuff it with either pink or blue balloons. When your guests are ready, open up the top of the box and release the balloons along with announcing the gender.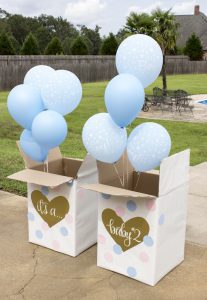 Everybody loves party poppers
Grab a stash of party poppers and have your guests get ready. When the time comes, have your guests pop their poppers at the same time and there'll be a parade of pink or blue confetti creating a festive atmosphere.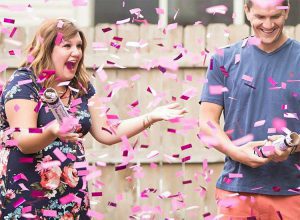 There's a bun in the oven, literally and figuratively!
Play up the bun-in-the-oven pun and cook your favorite desserts with either blue/pink candies or cream on the inside. Cut open the dessert and announce boy or girl!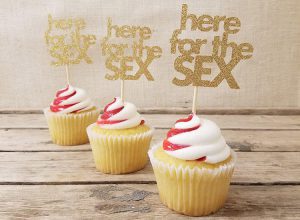 Pop the confetti, it's a…Baby!
This is a fairly inexpensive gender reveal idea as you can buy pre-made blue or pink confetti that you can put into bags. Hand out the bags at your party and have guests throw them at the same time.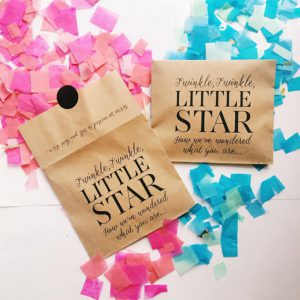 Baby, you're a fire-work!
Go big or go home with this over-the-top gender reveal idea! Wait until it's dark and light off blue or pink fireworks and watch your guests gasp in delight.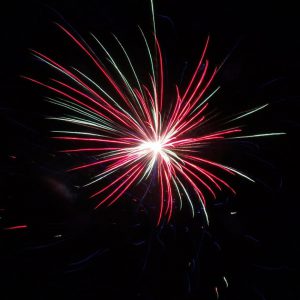 C'mon and get silly now
Remember how fun silly string was? Buy a bunch of cans and wrap paper around them so your guests don't know which color they have. Countdown to one and let the squeals begin!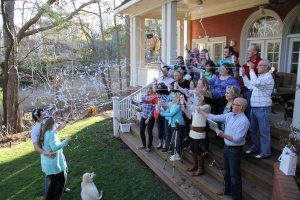 Gender reveal scratch off cards
Design them yourselves or have the scratch off cards pre-made. Either way guests can scratch off the gender to reveal a boy or girl!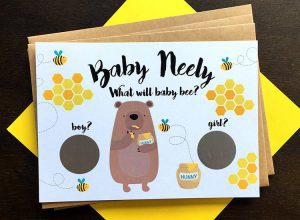 Pile on the theatrics with a smoke bomb
Have you guests gather outside and when you're ready, let off a pink or blue smoke bomb. It's a gender reveal idea that gives you Pinterest-worthy pics.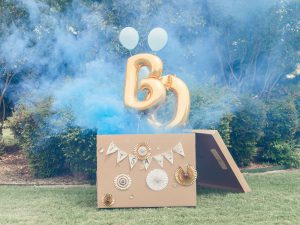 Add a pop of color to the reveal
Balloon-inspired gender reveals are a safe bet but if you want to do something different than a release, fill a giant balloon with pink or blue confetti. Have your guests countdown and when you get to one, pop the balloon for the ultimate gender reveal surprise!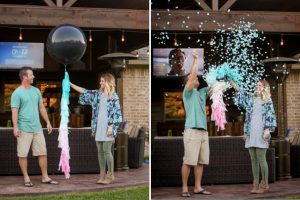 Pass the package gender reveal game
Wrap up a package containing a blue or pink onesie. Add several layers of wrapping paper and go around the room asking guests to take off a layer of paper. The lucky guest who gets to the end of the paper will see the gender reveal first!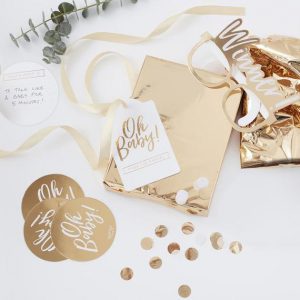 Pop the belly darts
Set up a board that you can fasten balloons to. Fill up the balloons with blue or pink paint and then ask your guests to take turns throwing a dart. First guest to pop the balloon aka "belly" learns the gender of the baby!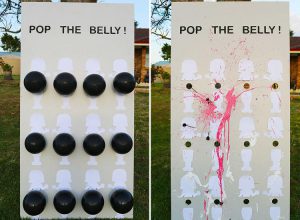 Take a crack at a boy or a girl
Find specialty eggs that can crack open or use plastic ones and fill them with pink or blue candy. Have your guests take a crack and open them at the same time revealing whether team boy or team girl is the winner.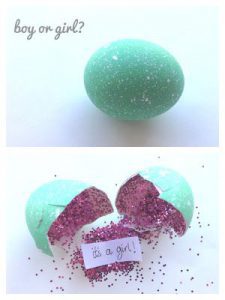 Join the other 1,000,000+ expecting mamas who love Bump Boxes.