5 Nursery Trends We Love for 2019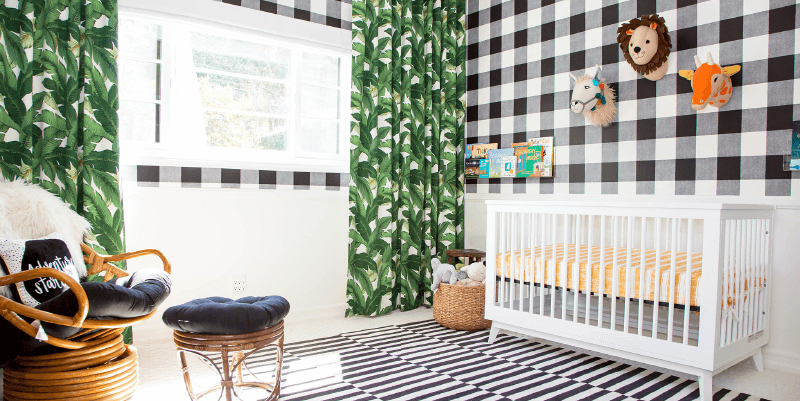 The new year is upon us and if you're anxiously awaiting baby, then this time for you is full of new beginnings, hope and excitement. Raising a tiny human brings an endless stream of decisions, but one you can check off that's relatively easy and dare we say a whole lotta fun is decorating baby's first room. Since you'll be spending a lot of time in the nursery, it's a must that it reflects your own personal style and tastes. Not to mention, as your baby's happy place it should feel inviting and warm. Whether you prefer a classic, cozy feel, vintage or an on-trend theme, nurseries are now on par with general home decor which makes decorating both stylish and enjoyable! By incorporating tiny touches throughout the space, you can pull off an overall look that's polished and sophisticated. Project Nursery just came out with their nursery decor predictions for 2019 and we picked our favorites. Here are 5 nursery trends we love for 2019!
1. Falling for Shapes!
Geometric patterns are a big hit and people are going mad for plaid. In general people tend to stay away from having competing patterns but when done well, the patterns can complement one another. It's a perfect way to create a theme that's eclectic and yet refreshingly put together. Project nursery predicts the buffalo check and plaid that's popular during the holidays will carry into 2019 and reflect a modern twist. "Cozy yet linear patterns like windowpane and big buffalo checks will show up in swaddles, wall decals, wallpaper and bedding," they said.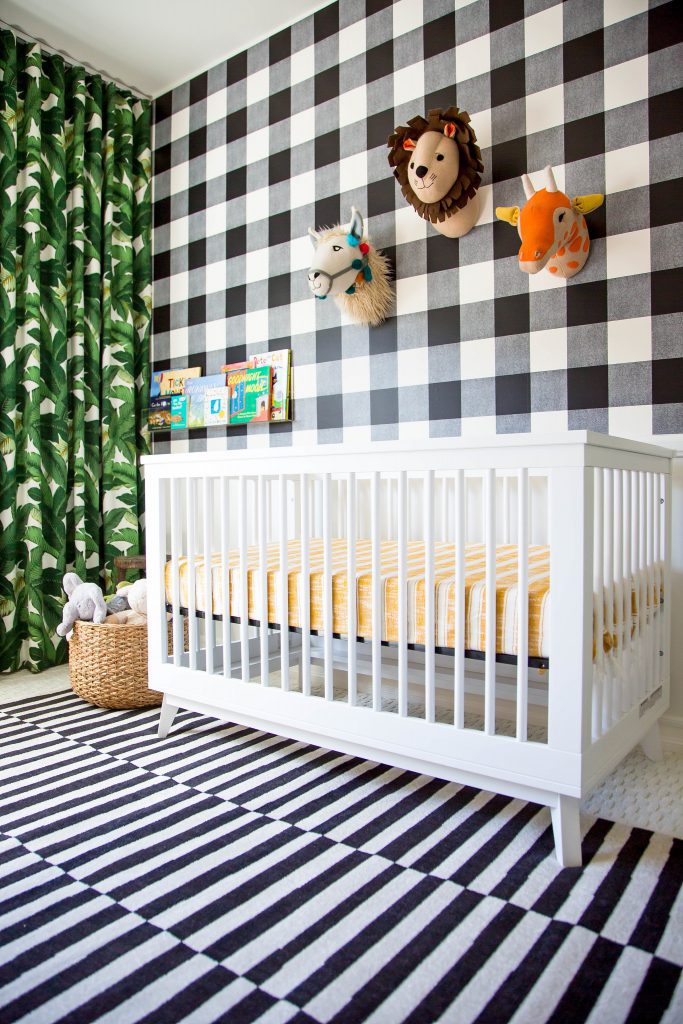 Image credit: Willa Ford Nursery Design featuring White Wooster Crib
2. Farmhouse Chic
We can thank Joanna Gaines for making the farmhouse and rustic styles look so darn chic. And since Magnolia continues to turn everything they touch into gold, you'll want to consider incorporating the farmhouse chic vibes into your little one's nursery. It's old meets new and it's still all the rage. Project Nursery says all you have to do is add layers of whites, textures, natural woods and a touch of black or gray and you'll kick the rustic feel of the past up a notch. A rustic accessory can take the nursery theme from simple to stunning. Want a quick DIY hack? Grab an old branch from your yard and turn into a mobile to hang above baby's sleeping quarters.
Image credit: Farmhouse Chic Nursery featuring Two-Tone Wooster Crib
3. Blooms and Botanicals
Vintage, bold and whimsical blossoms take center stage as a nursery trend for 2019. And we have to admit, it's growing on us! (See what we did there?) Organic accents and colors of nature were big in 2018 and you can expect to see those continue in 2019. Big leafy wallpapers and decals, along with realistic murals, are popping up in nurseries for every baby on the block and it provides a refreshing and vibrant color palette. Since being in nature favors calm, laidback vibes, we bet you'll duplicate that feeling yourself in your new favorite room with baby.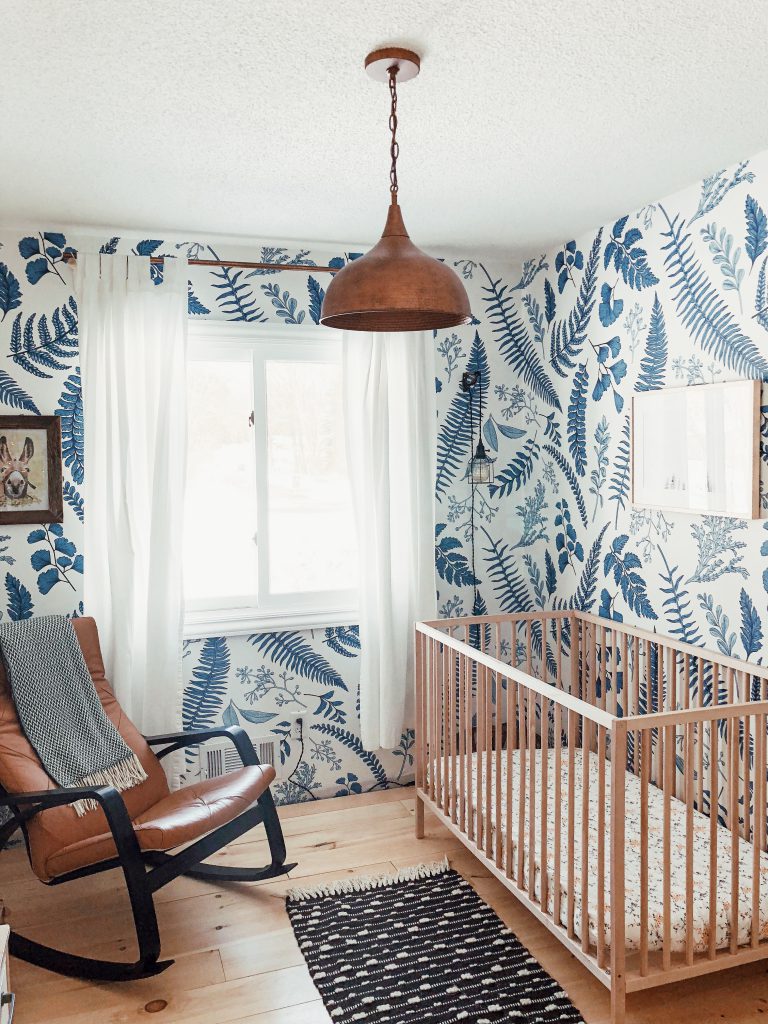 Image credit: In the Nursery with Cultivate Motherhood featuring Ash Wallpaper
4. Enchanted Forest  
Alice would be so proud! If your dream nursery is stepping right out of the pages of Alice in Wonderland then the enchanted forest nursery trend of 2019 is the right kind of whimsy. You'll decorate with fairies, squirrels, mushrooms and more, making your nursery a lot more magical. And with brands like Urban Walls completely re-inventing the idea of decals, you can have a statement-making design that blends right into your wall mimicking the idea of wallpaper. The best part is they're temporary giving you flexibility to update the space as your tastes change.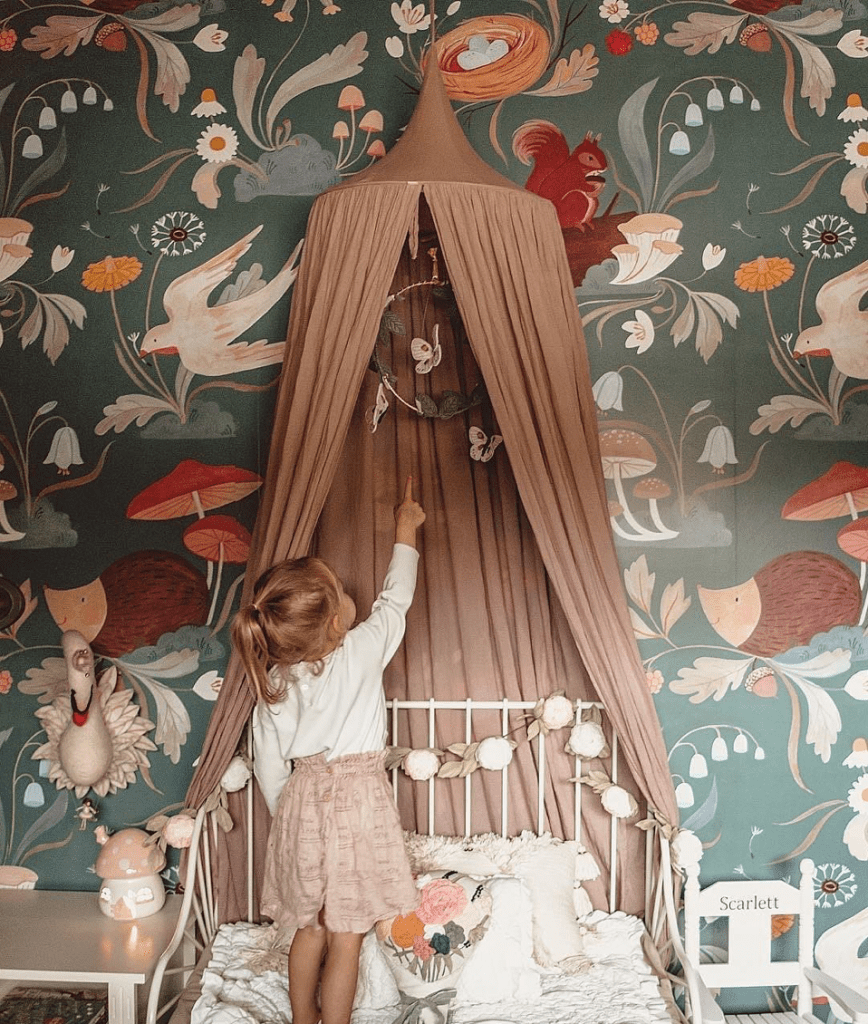 Image credit: image by @christinaloewen featuring Pippie Mural
5. Bold Colors and Tones
Going with a strong paint color is a bold move, and we're really digging it for 2019. Moody colors like plum, sage green, mustard and mauve are making a comeback, says the editors at Project Nursery, and we're here for it! Dark, full-color palettes like navy blue mixed with gold or white gives a touch of luxury while still keeping things neutral until a gender reveal. You can always incorporate gender-specific touches to the nursery later. Another fun and "out there" idea? Add a striped or patterned ceiling; the pop of color gives an unexpected oomph without taking over the entire room.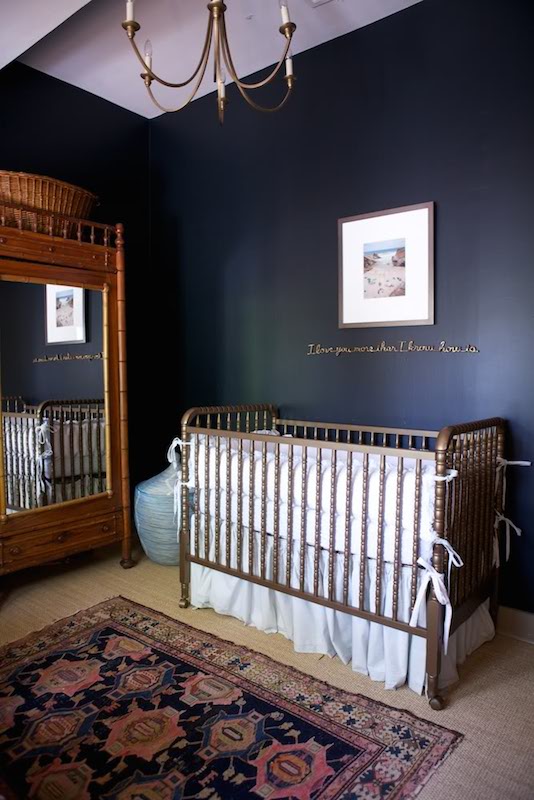 Image credit: LeSueur Interiors