Most Popular Baby Shower Themes for 2019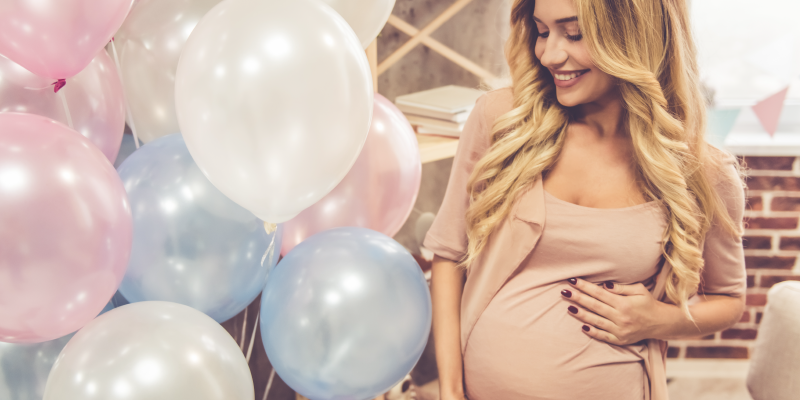 Celebrating an impending arrival is one of the most joyous occasions for parents-to-be! Which means a baby shower is the time to go all out and welcome the new baby with the most adorable fanfare. While there's no harm in sticking with a traditional theme, it's also fun to go more in a specific direction (and brainstorm ideas for a nursery theme!). Whether it's the jungle, vintage chic or a shower full of candy, these popular (and absolutely adorable!) baby shower themes will make a big splash in 2019.
Jungle Fever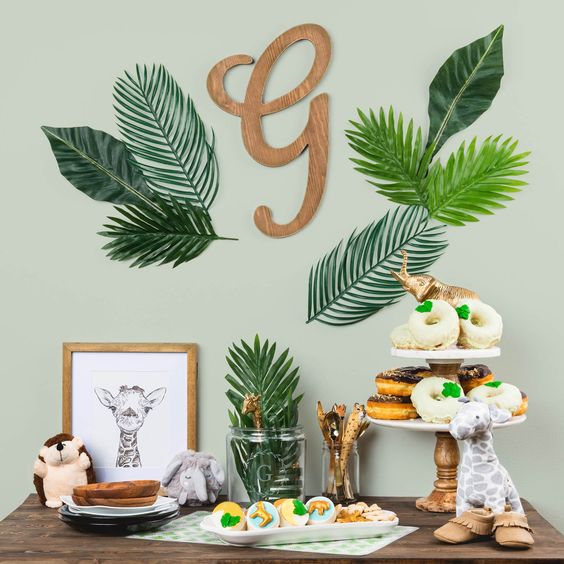 Lions, tigers and bears, oh my! This adorable jungle baby shower theme works perfect for either a boy or a girl. Safari-themed prints and botanical accents set the stage for a "wild" afternoon celebrating your little one. Fierce and fun baby shower decorations, favors, treats and more will have your guests saying "Rawr!!"
Enchanted Garden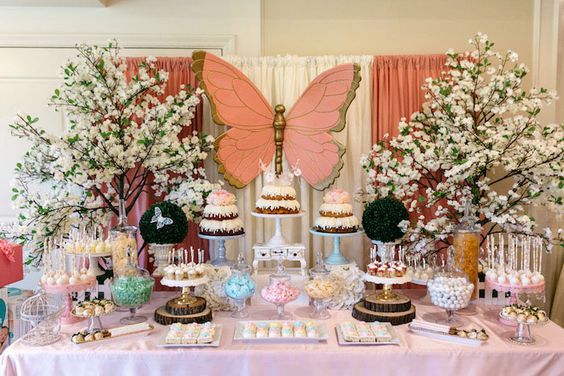 Pretty florals, ladybugs, butterflies, chirping birds and nests bring the enchanted garden baby shower theme to life. Decorating for this theme is a breeze when you incorporate the beautiful and bright colors typically seen in the warmer months. Garden-themed baby shower decor and favors will create the perfect celebration that's all about nature.
Balloons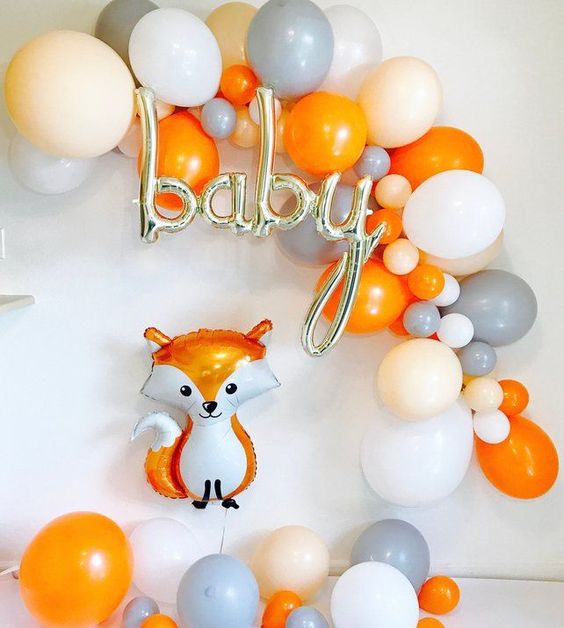 Balloons will rule the baby shower themes in 2019. Whether it's a garland, an archway, names spelled out or cute shapes, balloons have a way of creating a show-stopping focal point for a baby shower. Plus, imagine all of the Pinterest-worthy photo opps you can create with the balloons as a backdrop. #swoon
Vintage Chic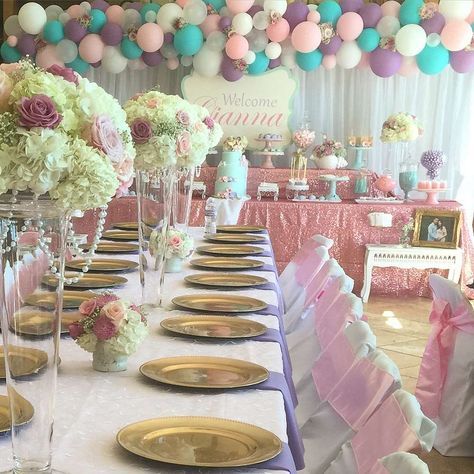 If you're looking to save a little money for your baby shower, the vintage chic theme may be the way to go. Craft your decorations by using items from antique stores or DIY thrifting, including strands of pearls, ornate picture frames, burlap and lace. Although vintage chic makes you think of a girl only, old suitcases and neutral decorations can make this theme work for either gender.
Minimalist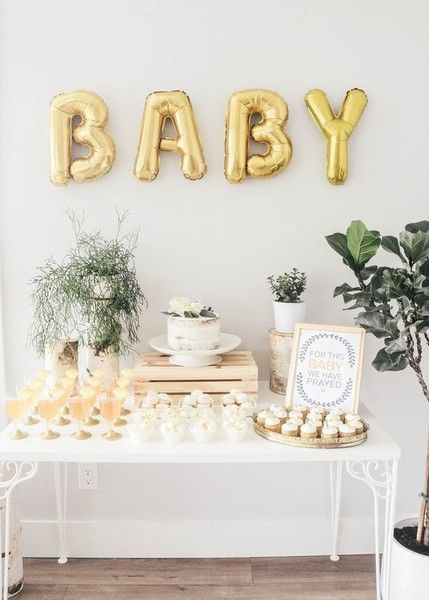 Just because some of the themes here seem grandiose and luxe, sometimes less is more. Clean and simple decorations carry a classic appeal that a lot of expecting moms would love. Loads of white and touches of greenery can create an unexpectedly polished look. Minimal place settings and contemporary backdrops result in a perfectly clean and simple atmosphere so you can focus on nothing but the new arrival.
Lullabies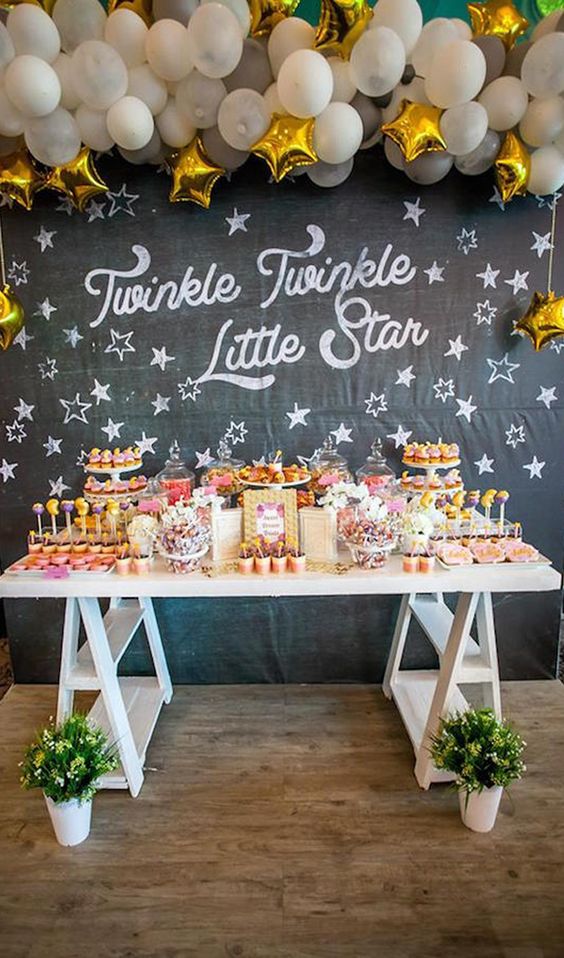 There's a reason that lullabies stand the test of time: they're enchanting to babies and make for the perfect baby shower theme! Your guests will be in awe of the details, big and small that pull off the lullaby theme. Bouquets, clouds, twinkling stars and more, this is one theme everyone will be talking about. And the best part is that it works for both boys and girls!
Geek and Fandom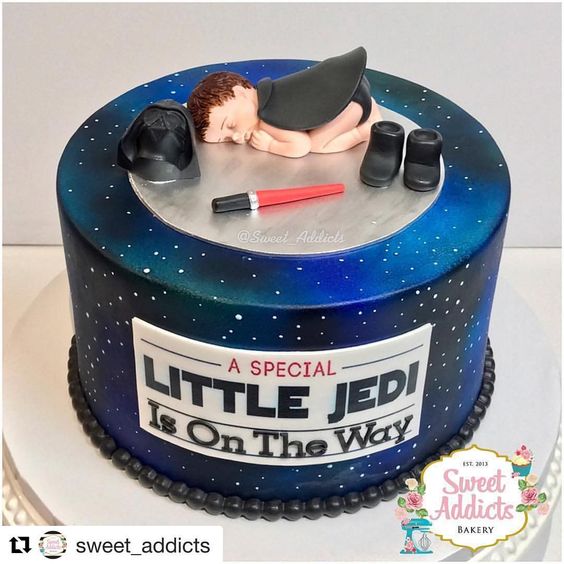 Harry Potter, Star Wars, Game of Thrones and Marvel have been having a moment and it makes this playful theme perfect for geek and fandom fans. Since many expecting mothers and fathers are obsessed with these shows, books and films, why not do a Harry Potter-themed baby shower? Turn your venue into a real-life Hogwarts and watch as your guests geek out over the subtle nods to your favorite book series.
Children's Literature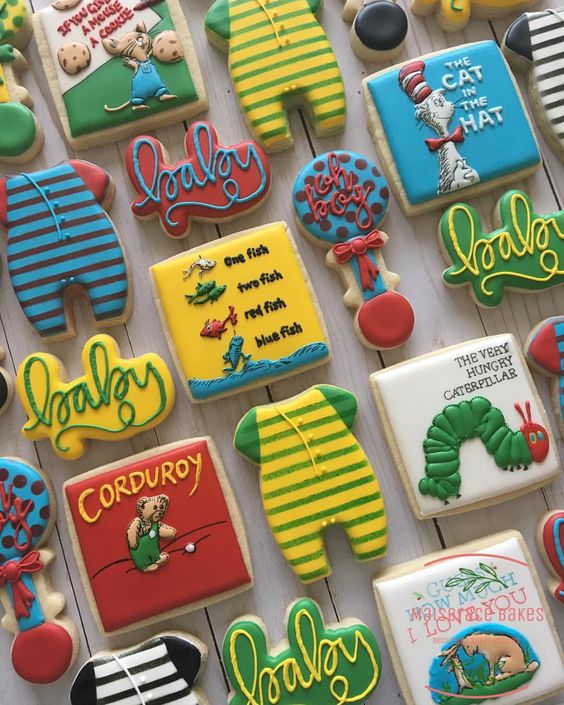 Another nod to memorable books is the children's literature baby shower theme. Choose one story and then run the theme throughout the party details. Add a sweet touch to the party and hand out the book as a party favor to guests. Plus, it pays homage to all of the great books you loved as a child and creates a fun nostalgia for all of your guests.
Rock-a-Bye Baby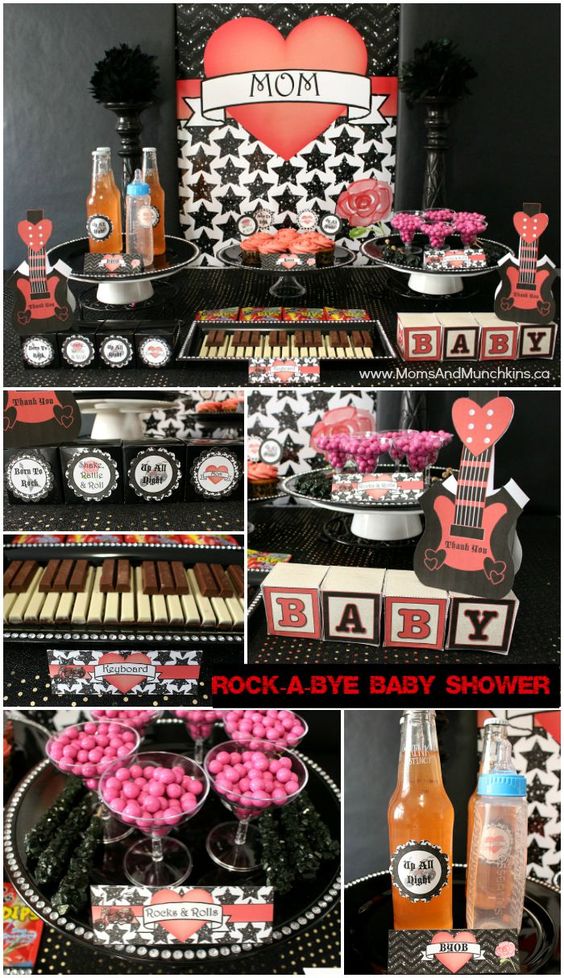 "Rock-a-bye baby on the treetops…" Music is another excellent baby shower theme that hits the right note. Just about everyone loves different kinds of music, which means this theme can be personalized to your specific tastes. Musical notes can be displayed on everything, or you can pick a song and carry the theme into decor, food and backdrops.
Candyland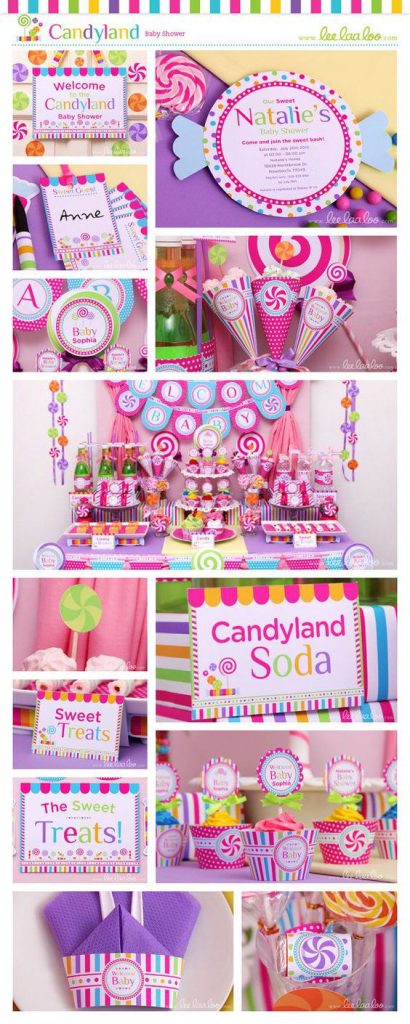 The best part of any baby shower has to be the food, so what if your theme was all about candy? Yes, please! Your guests would get to sample all kinds of delicious treats from sweet and sour to chocolatey morsels. And we haven't mentioned the decor! Picture the board game Candy Land and you have a super fun baby shower theme for 2019.
Join the other 1,000,000+ expecting mamas who love Bump Boxes.

Suggested for you: