Nursery Decorating Tips That Provide Functionality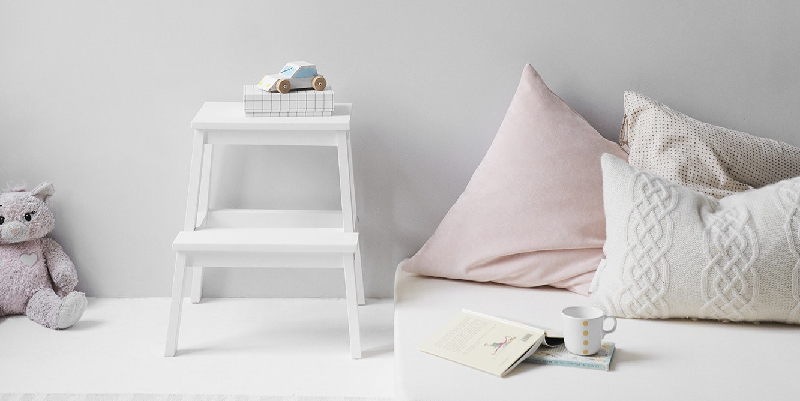 One of the best parts of preparing for your new arrival is planning out the nursery. Picking out a theme, finding out the gender and planning decor and furniture. But what many resources and mom blogs out there fail to cover is the functionality of your nursery. It's important that this will not only be the room in which baby sleeps, but also the room in which you clothe, change, feed and soothe your little one. You'll be spending a lot of time in this nursery, so you'll want to make sure that it's set up to fit you and baby's needs. Here are some nursery decorating tips to help make the space work for you.
Keep things close.
Make sure everything you'll need for certain aspects of taking care of your little one are as nearby as possible. Put all changing needs close to the table — using bins or organizational furniture to store diapers, wipes, diaper pail, etc. This will help keep you aware of your little one the entire time, instead of searching for necessities.
Washable wallpaper exists.
Here's the thing, mamas — babies make messes. There may be blowouts, spit up and formula/breastmilk everywhere at times. If you choose to use wallpaper in the nursery, make sure it's washable! Made in all patterns and styles, this wallpaper will wipe clean of any dirt and impurities. The same goes for paint, furniture, etc. The easier it is to clean up, the easier your life will be!
Lighting matters.
You'll want to be able to emulate daytime and nighttime at any time of your choosing when trying to create baby's sleep schedule. Make sure your nursery is outfitted with good lighting, blackout curtains and soft night-lights to make life a little easier. Blackout curtains will allow you to pretend it's nighttime when it's not and soft nightlights will make sure you don't trip and fall when trying to take care of your little one in the middle of the night!
Find reusable pieces.
While this isn't to say that every bit of furniture in baby's nursery should be an investment piece or an heirloom you'll want to keep forever, but choosing pieces that can be used in other rooms later on can make the nursery work in your favor a little more. When choosing armoires or dressers, choose furniture that can grow with baby's room, and choose lighting that can be moved out into another living area for use in a post-nursery life. Places like Pottery Barn Kids and Land of Nod offer quality pieces that you'd love to show in any room.
With a little bit of forethought, your little one's nursery will be planned perfectly, and you'll love having the addition in your home. Now all that's left to do is wait for that bundle of joy!
Join the other 1,000,000+ expecting mamas who love Bump Boxes.