Swollen Feet Cures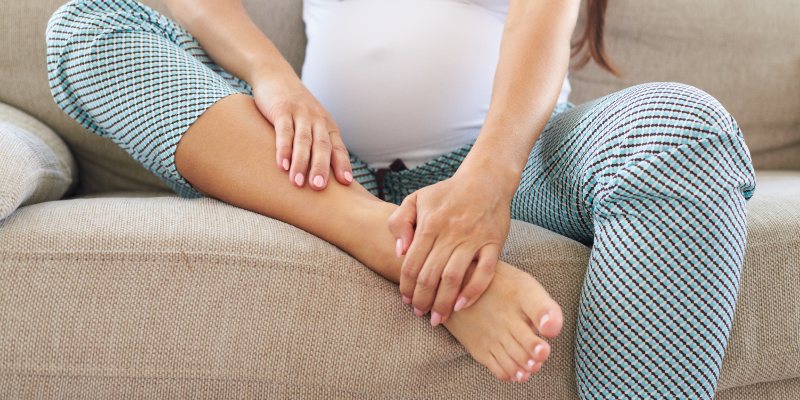 Swollen feet got you down? We're here to help! As that bump continues to grow, sometimes your feet do too. We've got everything you need, from soaking salts to refreshing creams.
In case of achy, swollen feet, visit our shop to pick up some of these great products.
Get some relief asap! This relieving pregnancy bath bomb will take away stress and ease your worries. The refreshing mixture of vanilla, peppermint and tea tree organic essentials oils will help soothe aching muscles and get you the relief you deserve.
This Tummy to Toes cream is such a treat for all mamas! We know how sore and tired your feet can get–treat yourself to the creamy feel, light scent and cooling agents to make you feel renewed and refreshed.
While it would be nice to be able to check into a spa every time you had an ache, we know you don't have the time. Made to stimulate acupressure points for stress and pain relief, simply roll this ball on your feet, hands or any sore muscle.
It's time to get balanced and soak those swollen feet with Glow Organics 9 Balance Foot Soak. The special essential oil blend with help you find your center, and combined with the salts, will give your feet some much needed rest.
Now kick up those feet and get some much deserved relaxation!
Join the other 1,000,000+ expecting mamas who love Bump Boxes.